Cleveland church fights City Hall to offer freezing people warmth, transformation
The Rev. Nozomi Ikuta and Cleveland's Denison Avenue United Church of Christ didn't set out to fight City Hall. They just thought inviting cold people in for hot food and coffee, a warm place to sleep, a shower, and some help in overcoming problems was a good way to follow Jesus.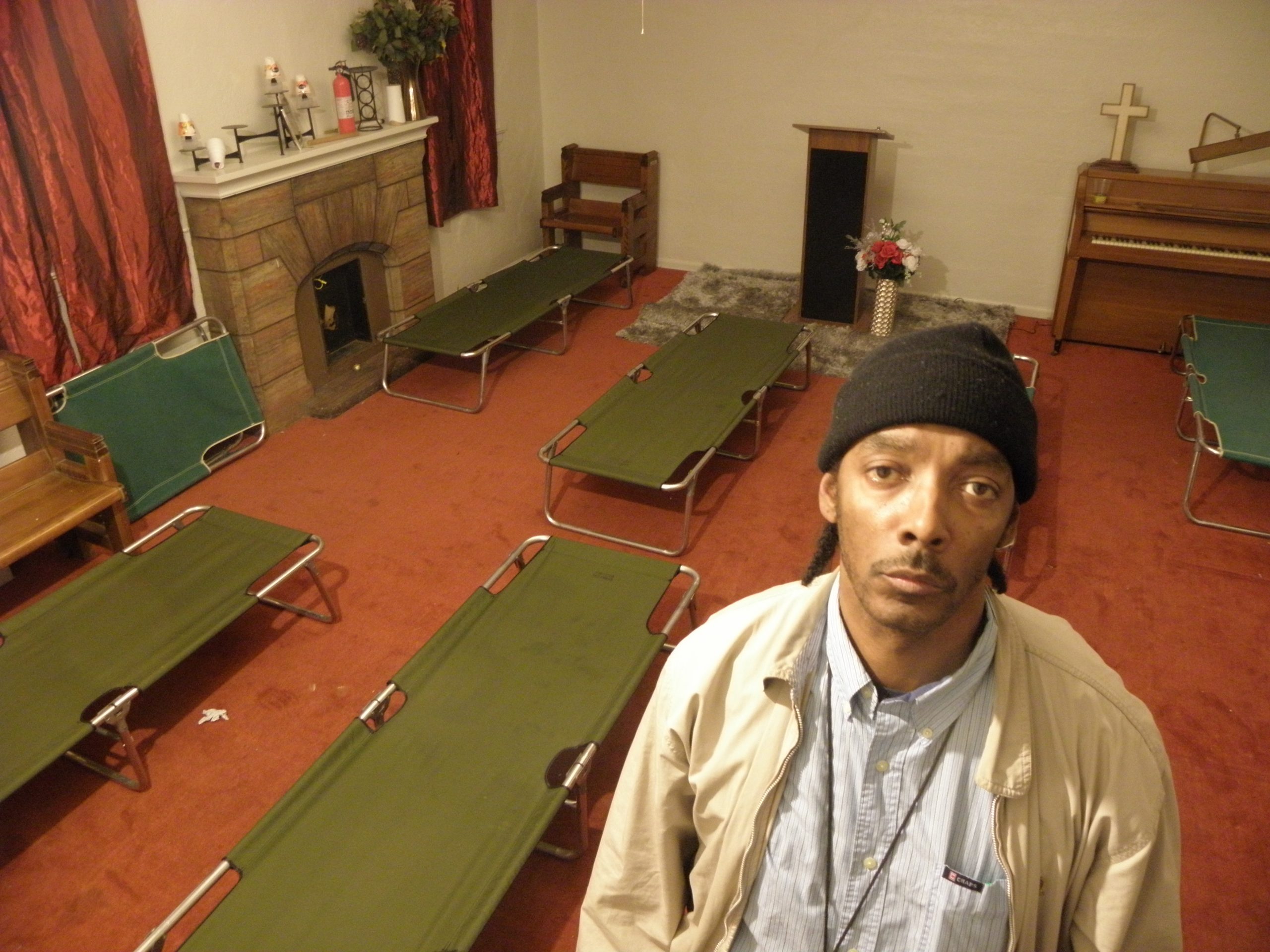 They did so in response to a need. St. Malachi Parish, another urban church, had been forced to downsize its overnight space. So The Metanoia Project – the nonprofit agency that has sheltered about 100 guests per night at St. Malachi for many winters – was looking this fall to add a site.
Denison Avenue UCC, already active in outreach to its economically challenged neighborhood, stepped forward – and soon drew an objection from the Cleveland City Council member representing its neighborhood. According to Ikuta, she spent 50 minutes on the phone hearing Ward 11 Councilwoman Dona Brady's concerns. Ikuta said Brady told her she simply would not allow the church to provide shleter because she thought it would add to the ward's existing drug-related problems.
Since then, Brady has not responded to follow-up communiques, the pastor said. The councilwoman has also reportedly been unresponsive to Cleveland's daily paper, The Plain Dealer, which has covered the issue. She has not yet returned a Dec. 19 phone call and email from United Church News.
The church building has, however, received various visits from city housing and fire inspectors, including one from six officials on Dec. 19. Ikuta said some of the fire marshals' concerns can be addressed easily – for example, by modifying a dumbwaiter and wheelchair lift. "When we discussed implementing these simpler solutions, they told us not to bother, since, without a sprinkler system, they just might write a cease-and-desist order anyway."
"It's not that we don't care about fire safety," Ikuta said, noting that the church has residential-grade smoke detectors and hard-wired exit signs and is installing hard-wired smoke detectors. "Fire watch" is among the responsibilities of the multiple Metanoia staff members always on duty supervising overnight guests, she said.
She also said the church and Metanoia are willing to work with Brady and city officials to address any other concerns they may have. The church has already been quite public about its work on exterior structural issues since May.
Urgency of the problem
Meantime, the need is real. "Winter is a dangerous and difficult time for people who are unhoused in our community," said Chris Knestrick, executive director of the Northeast Ohio Coalition for the Homeless. "There are around 150 people sleeping outside every night. Every single shelter is full to capacity and family homelessness has increased 35 percent over the last two years. We need to focus on keeping people sheltered and alive this winter season."
"It can be the question of whether somebody lives or dies," Metanoia Executive Director Megan Crow told Cleveland's WEWS-TV. "We're talking about weather where people freeze to death, coming right up." Six people froze to death in Greater Cleveland over the last two winters, according to news reports. Metanoia's St. Malachi site is down to 45 men, age 55 and older, four nights a week.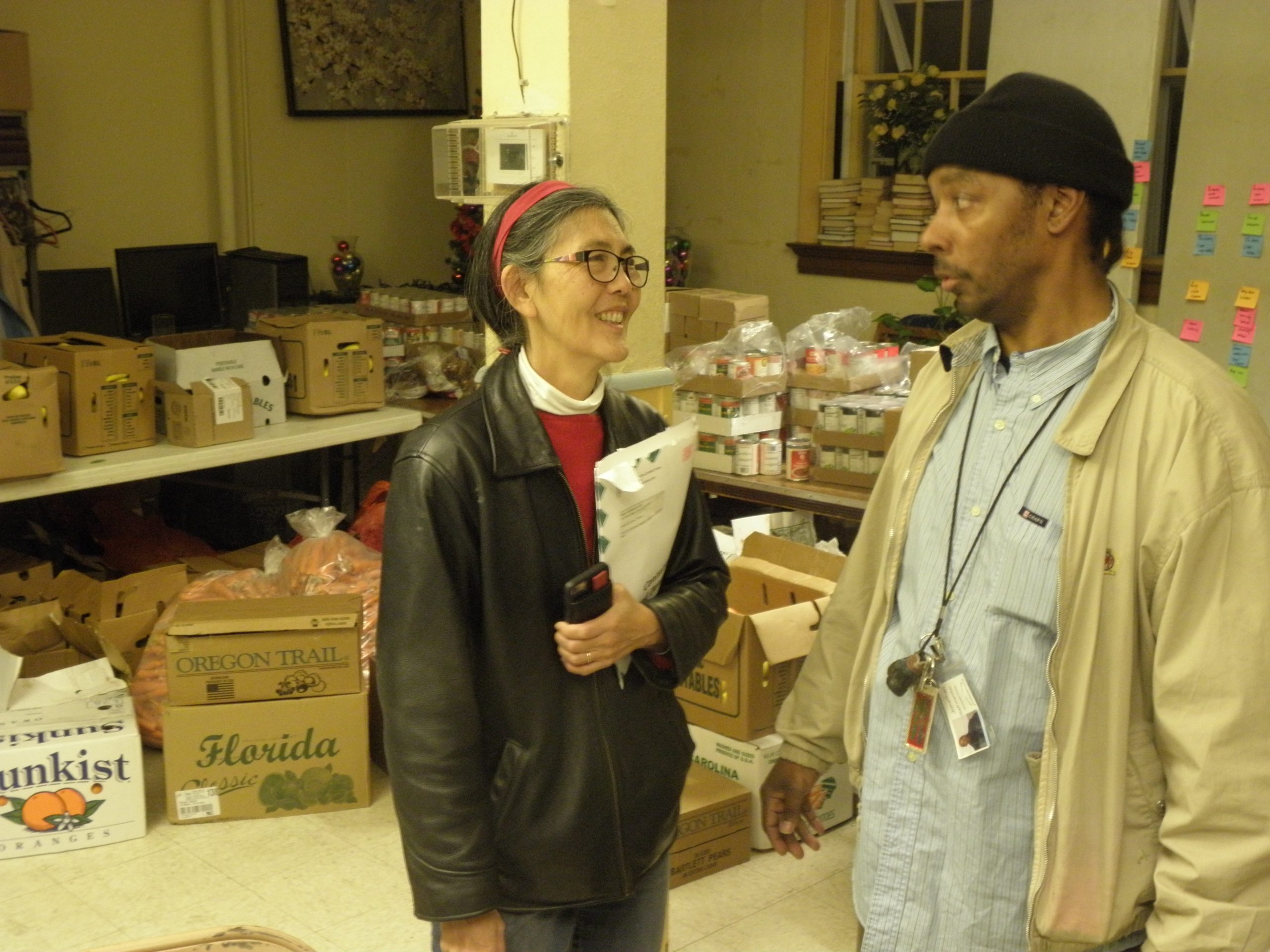 So, on Dec. 3, Denison Avenue and Metanoia started welcoming some 65 overnight guests, ages 18 to 55, seven nights a week, using a community hall, plus a chapel and another small space. They plan to continue through April. With cots to be added in another room now being prepared, they hope to accommodate over 100 guests per night there for most of the winter.
At a public rally Dec. 20 honoring homeless people who have died in the past year, speakers called on officials to protect that work. Knestrick called on the city to fund and implement a comprehensive cold-weather plan, including Metanoia and its Denison Avenue UCC site. Ikuta said the church's intent was to simply to provide people with warm, safe space and and that the fire inspections amounted to harassment and intimidation. Activists plan to rally at Cleveland City Hall on Monday, Dec. 23.
'No questions asked'
Metanoia specializes in "low-barrier" access for people who avoid larger, longer-term shelter programs. Some guests sleep in urban wooded areas or under bridges much of the year. Metanoia works with Lutheran Metropolitan Ministry and West Side Catholic Center to transport homeless people to Denison Avenue by van each night.
However, "many of the people coming in are members of this immediate community," said Metanoia staff member Jonathan Harris, who asked to go by his nickname, Two Braids. He noted that some guests live in homes that lack heat because they are behind on utility bills.
"You can just come in, no questions asked, get a hot meal, lay your head down and go to sleep," Two Braids said. "It's someplace safe to be – clean, safe and warm." All guests have access, if they want it, to resources Metanoia provides, either on-site or by referral. These include friendly conversation, medical screenings, addiction counseling, advice and support in housing, employment and more.
To prevent disruptions to the neighborhood, Metanoia's warm welcome, starting at 6:30 p.m., comes with firm rules and constant supervision. "No criminal activity is tolerated," Two Braids said. "Once you come in at night, you can't go back out again. There is one smoke break an hour, just outside the front door of the church. Everyone leaves at 6 a.m."
Two Braids, 49, knows from experience that the formula works. He was on the street and struggling with drug and alcohol use when he first became a Metanoia guest at St. Malachi. The help he got there set him on a path to stability, he said.
Hospitality as religious use
That is why Metanoia – providing more than basic physical needs – is a good match for the church, Ikuta said. "Metanoia helps create the conditions for metanoia to happen," she said, referring to the Greek word for "transformation," or "change of mind," or "reversal in thinking."
The Denison Avenue church has been that kind of place for the community for a long time.
On Tuesday evening, Dec. 17, for example, the building was abuzz with activity. Weekly bags of groceries had been handed out to the community earlier that day. Teenage boys were using the gym with mentors from the Supportive Networking Society, composed of entrepreneurs and artists and color who want to transform their community. In their weekly Men in Demand program, launched this month at Denison Avenue, they spend an hour connecting with the teens on a topic or theme, sometimes with guest speaker. "We try to provide innovative content," said its president, Reinaldo De Jesus. "We're bringing a barber soon, and someone who cooks. The rest of night is basketball, and a hands-on art bar with an artist, Tanya Gonzalez."
The church sees all of this – daytime groceries, after-school youth programs, overnight hospitality and much other programming – as religious use, Ikuta said.
So does Two Braids. Though fire codes were the presenting issue for Metanoia's downsizing at St. Malachi, he can't help suspecting the influence of gentrification in that immediate neighborhood. Millions of dollars' worth of market-rate apartments and condos recently opened there. Some new residents "would just rather not see homeless people," Two Braids said. "What I would say is, 'What would Jesus do?'"
Proud UCC tradition
Ikuta – who grew up in the UCC, served on its national staff and was a 2018 Adese Fellow – sees transformative hospitality as a proud tradition of many local congregations, including the one on Denison Avenue.
She pointed to a 1922 bulletin cover from the 25th anniversary celebration of what was then Denison Avenue Congregational Church. It described itself as "A Community Church for the service of all in the community … A Church that is open to everybody in the community, of every creed and class. It is beautiful only to the extent that it can be useful in helping people to live better."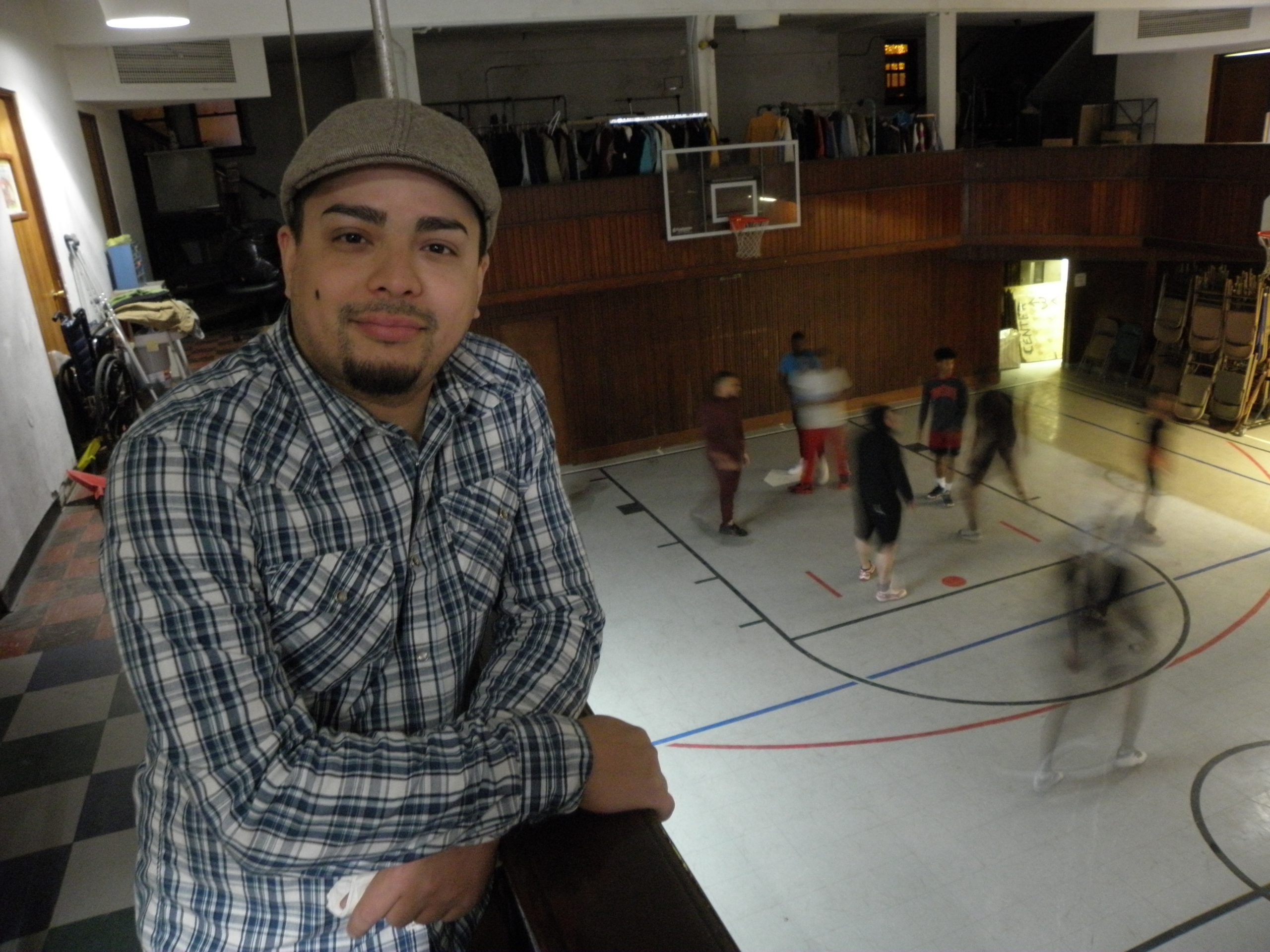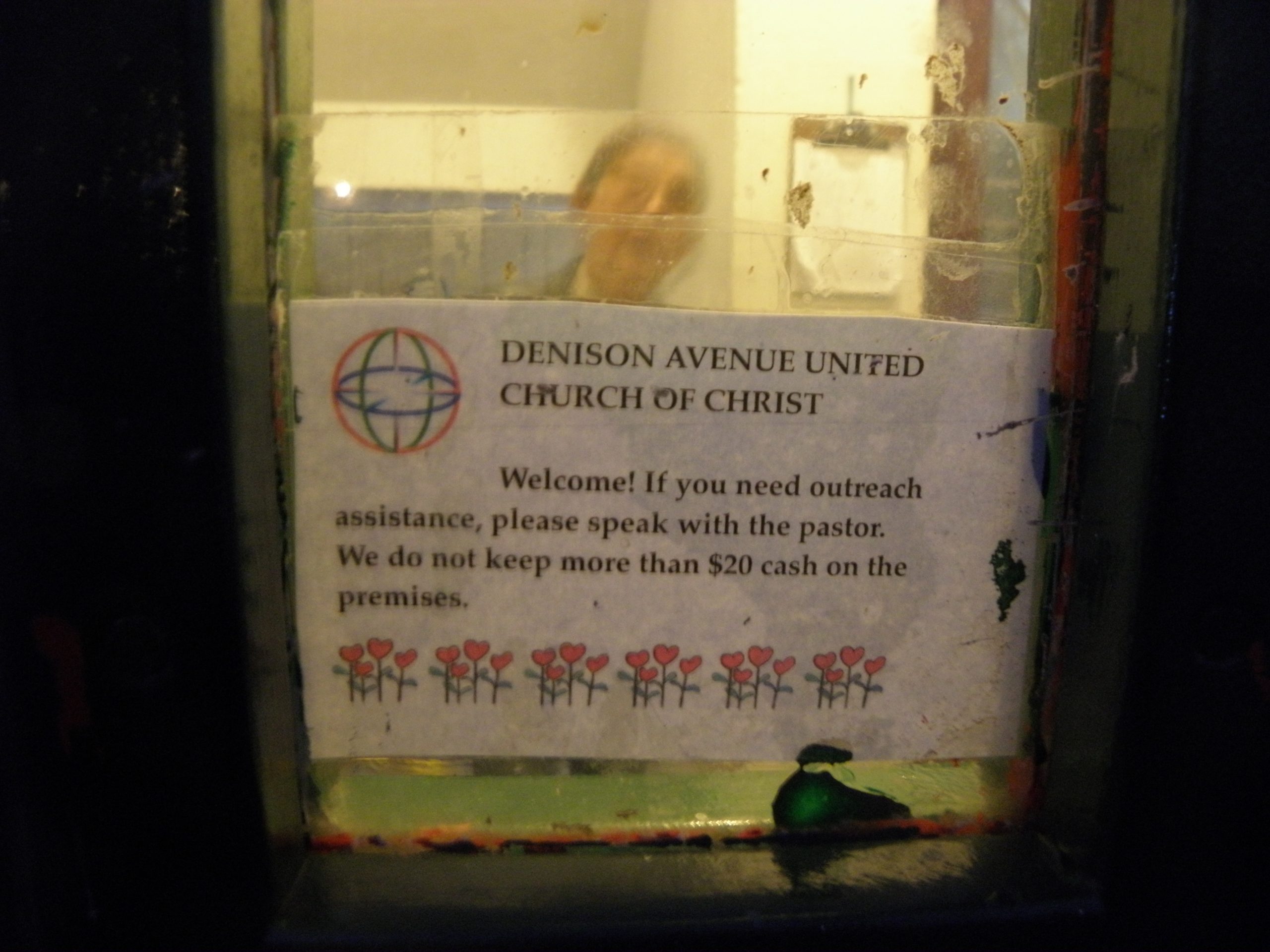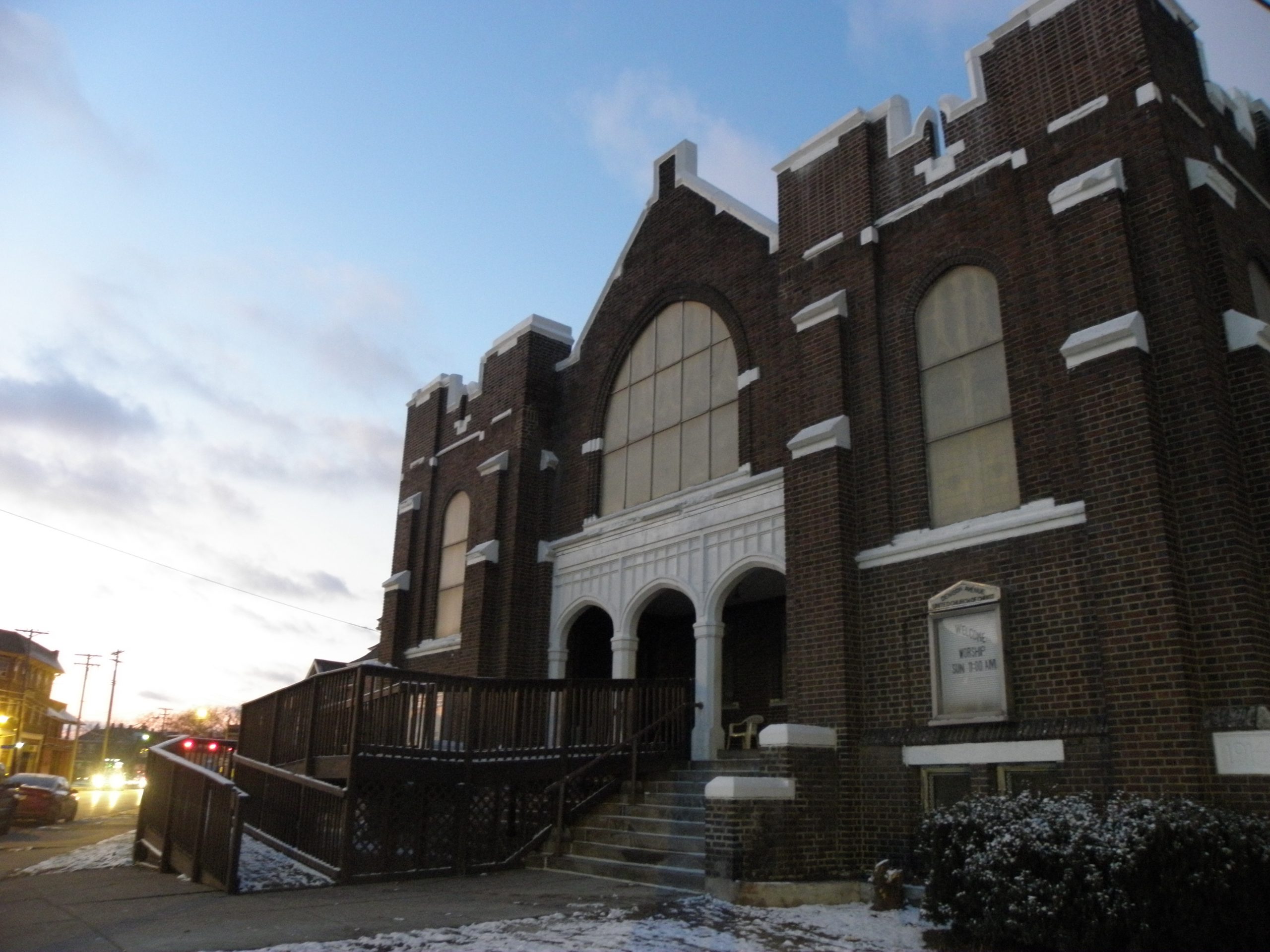 ---
Related News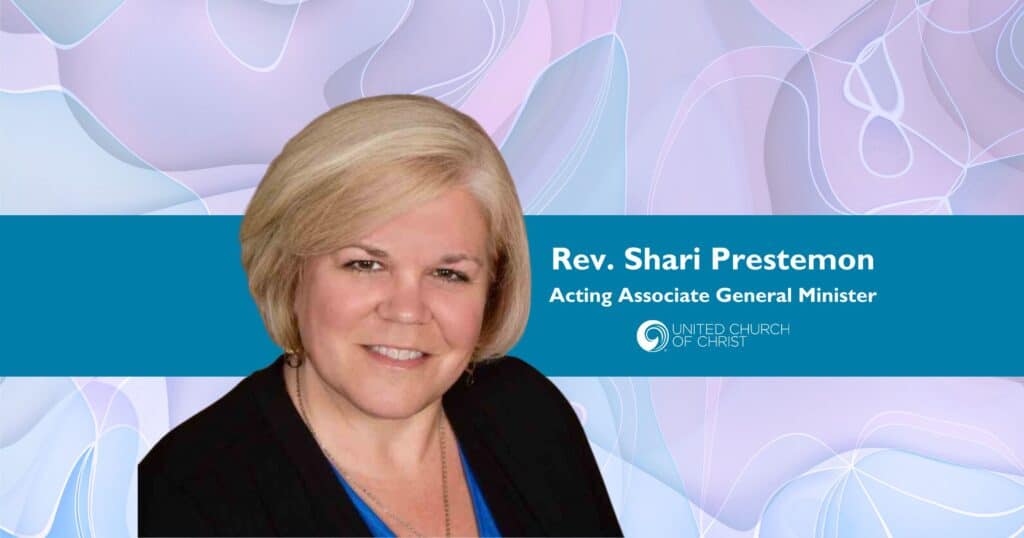 A new United Church of Christ national leader has been called. The UCC Board voted in a...
Read More