UCC clergy, leaders join D.C. interfaith prayer vigil for criminal sentencing reform
In fulfillment of a call by the recent General Synod of the United Church of Christ to eradicate mass incarceration, justice advocates of the church participated in an interfaith vigil Wednesday, June 15, in the nation's capital, lifting up in prayer those people affected by the federal criminal justice system, and continuing the UCC's push for prison sentencing reform.
"As followers of Jesus, we have to follow Jesus into the prisons and detention centers of this country. If we do, we will see the criminal just system is broken and lives are being broken," said Sandy Sorensen, director of the UCC Washington, D.C. office. "Justice isn't being done. It's time to act. We need Congress to pass sentencing reform."
In 2015, the denomination's General Synod identified mass incarceration as a critical human and civil rights issue and, through the passage of two resolutions that summer, resolved to turn the tide of institutionalized racism and economic injustice within mass incarceration.
Faith leaders from Christian, Jewish and Muslim groups spent Wednesday morning meeting with members of Congress to push sentencing reform legislation forward. Sorensen was one of seven UCC lay leaders and clergy to take part in the event outside the U.S. Capitol, which even featured a Senate Republican and Democrat.
"I do this work because I've had family members who have been in prison, or caught in drug sales, who have experienced the harshness of mandatory minimum sentences," Rev. Marvin Silver, of the UCC Central Atlantic Conference. "It's clear, based on the research, that this War on Drugs was an attack on African Americans, and it needs to be stopped now."
Many reform advocates within the UCC, including those that were on Capitol Hill Wednesday, support the Sentencing Reform and Corrections Act, a bipartisan bill that they believe would address years of unjust and inflexible sentencing laws that mete out punishments that do not fit the crimes committed. Supporters of the bill say that mandatory minimum sentences have contributed to an overwhelming increase in the federal prison population since 1980. The bill has been ready for a vote by the Senate since October 2015, but majority leader Mitch McConnell (R-Kentucky) has yet to bring it to the floor for a vote.
The Rev. James Ross, part of the pastoral staff at First Congregational Church in Washington and also part of the Campaign for the Fair Sentencing of Youth, which advocates ending extreme sentences on children, such as life without parole, supports sending reform bills "that account for the capacity to change and reintegration in society," he said. "We are worth more than the worst thing we've done."
---
Related News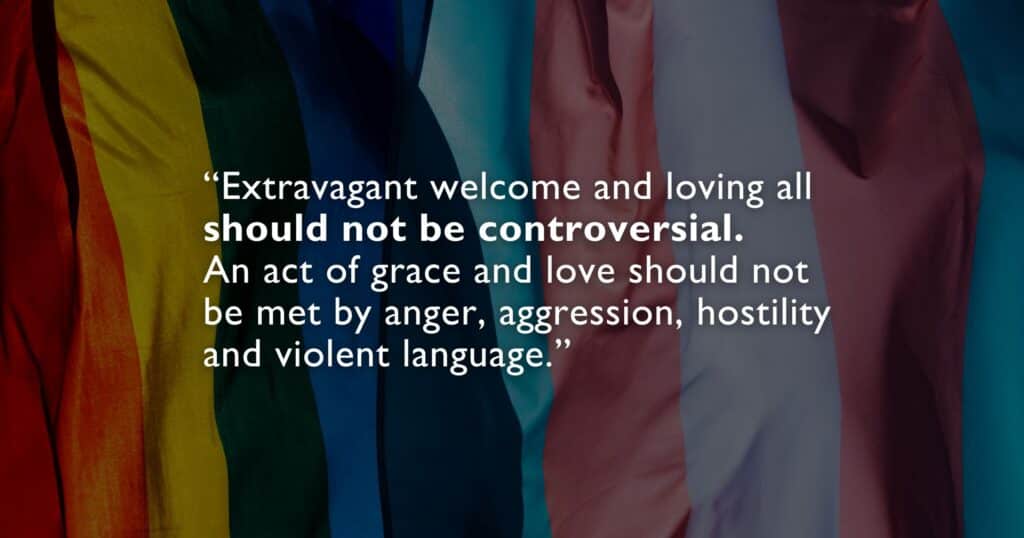 The United Church of Christ National Officers and the Conference Minister of the South Central...
Read More