Citing 'religious liberty,' Supreme Court allows employers to opt out of contraceptive coverage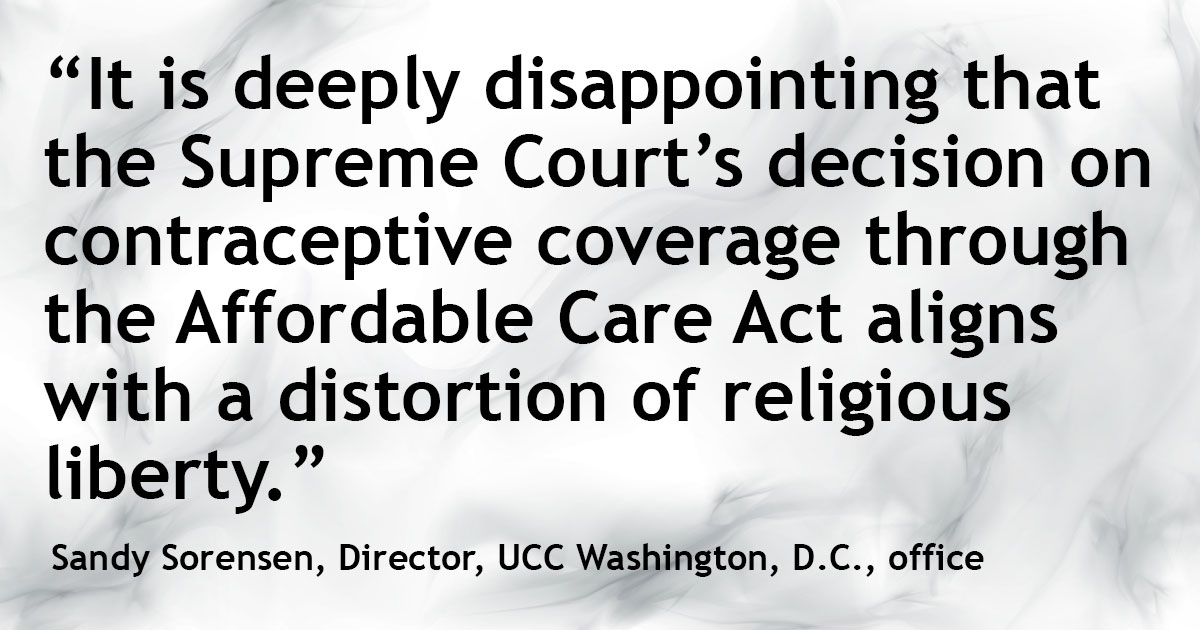 The United States Supreme Court handed a victory to the Trump administration on Wednesday, ruling that employers with religious objections to birth control can decline to provide employees coverage for contraception.

In a 7 to 2 decision, the high court upheld the Department of Health and Human Services' 2018 regulations that stipulate employers do not have to pay for contraception, overturning a lower court ruling indicating employees are entitled to abortion and birth control services. 
"The current Administration has unabashedly sought to weaponize religious liberty as a tool to discriminate," said Sandy Sorensen, director of the UCC Washington, D.C., office. "It is deeply disappointing that the Supreme Court's decision on contraceptive coverage through the Affordable Care Act aligns with this distortion of religious liberty."  
The Affordable Care Act requires insurers to include "preventive care and screenings" as part of "minimal essential coverage" for Americans, but it left to HHS to define what services qualify. Since 2010, all FDA-approved contraceptives have been included. Millions of women have access to birth control at no cost through their employer-sponsored health insurance plans under these rules.

In Little Sisters of the Poor v. Pennsylvania, the Court rejected a challenge by 17 states, led by Pennsylvania and New Jersey, to the administration's 2018 regulations that allow private employers with religious or moral objections to opt out of providing contraceptive coverage. The states argued that the exemptions violate the Affordable Care Act, and that they may have to pick up much of the cost of providing birth control to women who lost coverage under the HHS regulations.
The July 8 decision, written by Justice Clarence Thomas said that a "plain reading" of the law gives the administration "virtually unbridled discretion" to decide what counts as required coverage and any religious and moral exemptions that may be necessary.
"No language in the statute itself even hints that Congress intended that contraception should or must be covered," Thomas writes. "It was Congress, not the [administration], that declined to expressly require contraceptive coverage in the ACA itself."
Justices Ruth Bader Ginsburg and Sonia Sotomayor dissented, saying the court's ruling "leaves women workers to fend for themselves."
"As the government estimates, between 70,500 and 126,400 women would immediately lose access to no-cost contraceptive services" under the judgment, Ginsburg wrote.
"We know that the loss of contraceptive coverage will disproportionality impact low-income women and women of color," Sorensen said. "The UCC General Synod has long witnessed to the belief that no women should be denied access to the full range of reproductive health care, especially in the name of discrimination." 
The United Church of Christ was part of a coalition of faith-based organizations that filed a brief on this case supporting the contraceptive mandate requiring employers to cover the costs.
---
Related News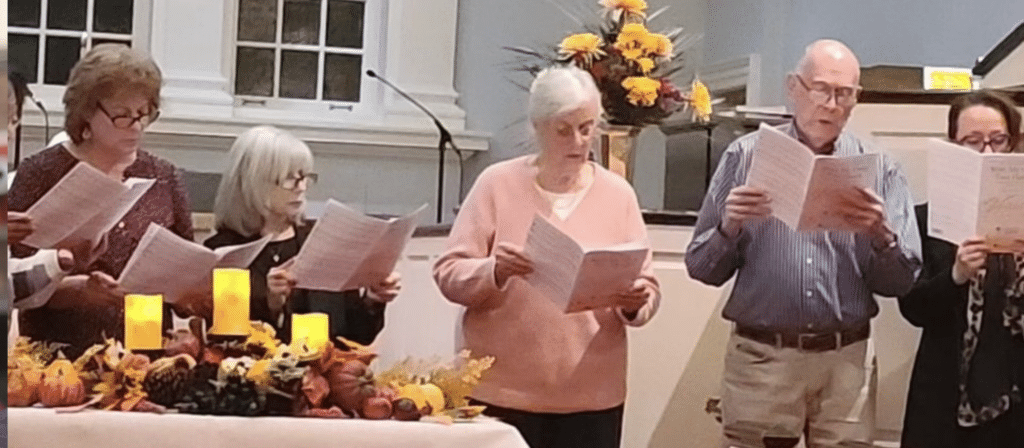 Many United Church of Christ congregations across the country participated in interfaith...
Read More