Chicago UCC pastor walks to DC to press Biden to address US 'violence pandemic'
A Chicago pastor has long believed that violence is a public health crisis. Doing something about it is woven into his mission and his ministry. He's now calling on President Biden to sign an executive order to declare it so.
The Rev. Anthony Williams and four other activists are spending 11 days walking to Washington, D.C., to drive the point home.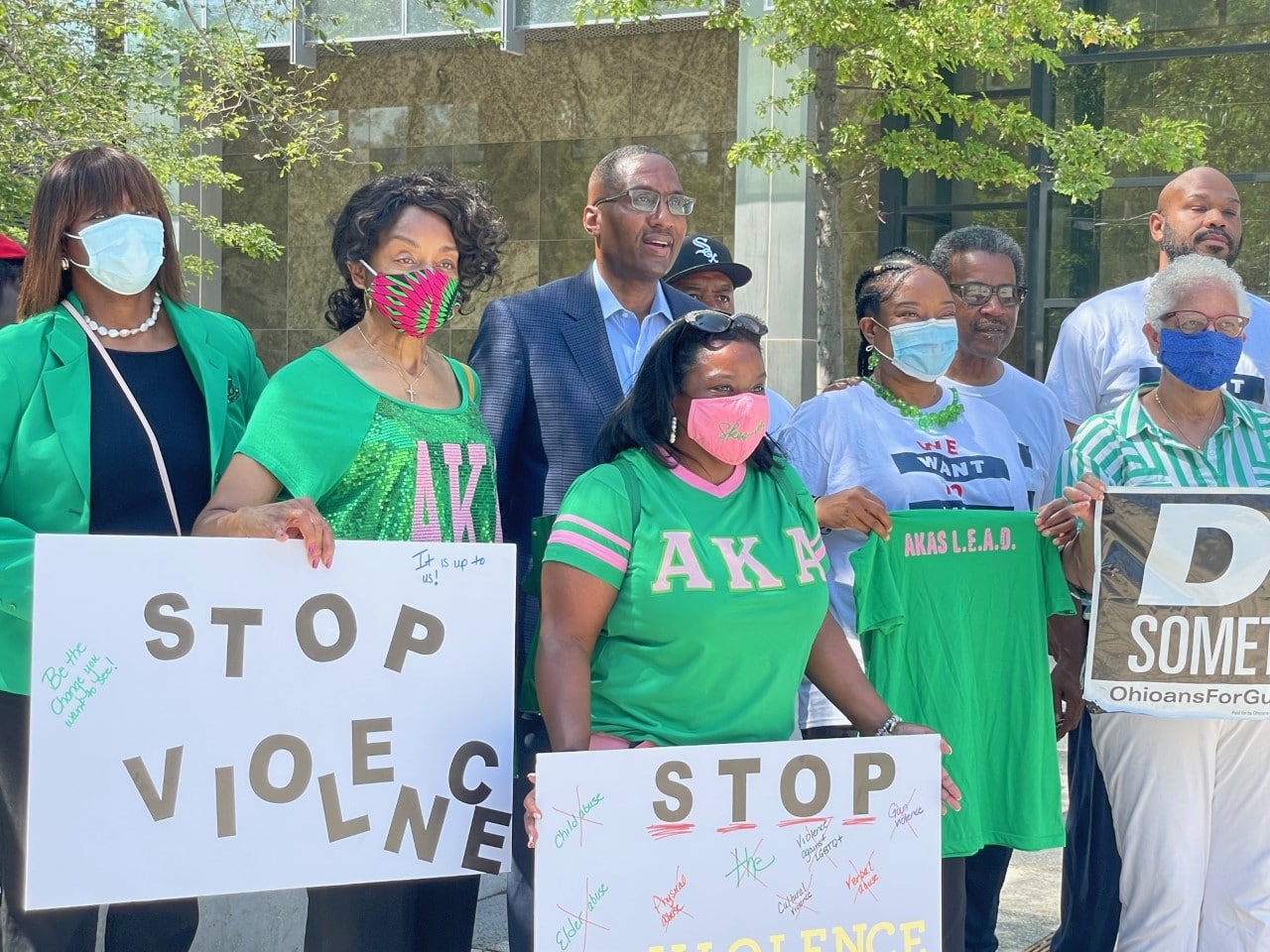 No one of us is safe," said Williams, pastor of Martin Luther King Community Church, a new congregation. "We want to live healthy and without fear. We can't continue to live this way, dealing with a pandemic of violence."
Son's death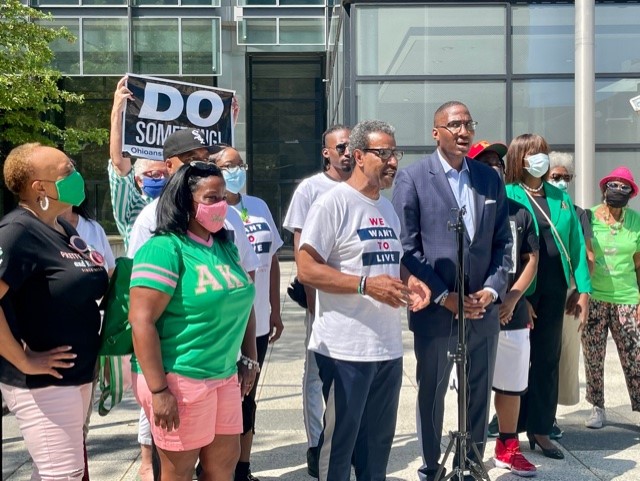 After Williams lost his 34-year-old son, Nehemiah, in 2018, he worked with the Illinois Conference to bring an anti-violence resolution to General Synod in 2019. "Nehemiah's Life," calling for congressional hearings on violence in America, was affirmed by delegates. He and the Conference then worked to persuade the State of Illinois to declare violence as a public health crisis.
In late April, Illinois Gov. J.B. Pritzker signed a new law that does that. Among other things, the measure targets high-violence areas, providing more state funding for health care, education and economic development to eliminate the causes of violence. The Health and Human Services Reform Act, Williams said, can also provide the way to civility in our neighborhoods.
"Civility is key right now," Williams said. "We need to direct the funding to the right places and collaborate together to address structural, historical violence. We can't move forward as a country like this."
He's calling on President Biden to sign an executive order to declare violence a public mental health crisis so education and funding will follow.
Spreading the word
On June 23, he left Chicago to take his argument to the people, with stops planned in eight other cities – including Gary, Toledo, Pittsburgh, Philadelphia and Baltimore — on the way to Washington.
Williams, quoting the Rev. Martin Luther King Jr., said "the role of the church is not to be a master or a servant of the state, but to be its conscience." He hopes other communities and organizations follow the lead of the United Church of Christ.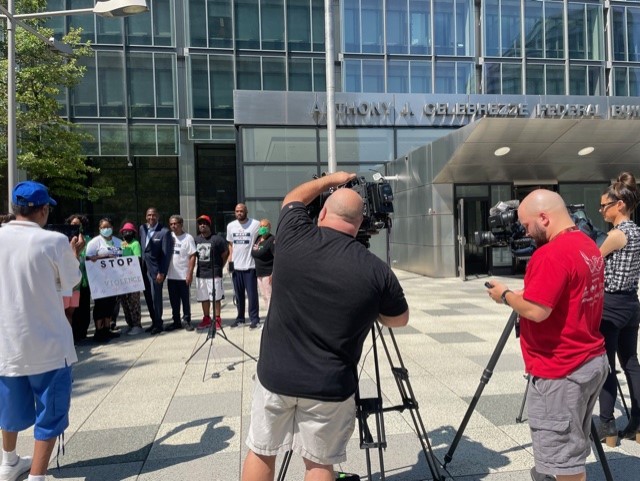 On June 28, he stood on the steps of the Anthony J. Celebrezze Federal Building, just blocks from the UCC Church House, and spoke to reporters.
"The CDC said violence is a public health crisis," he said, urging Biden to sign the executive order. "Everybody talks about gun violence. Gun violence is a symptom. Racism is a symptom. Domestic violence, global violence are symptoms." He wants the government to address violence as the root cause.
'The wrong lens'
Former Cleveland City Council member Zack Reed joined the advocates, saying he's walking with them in spirit. "The leading cause of death of African American males 18 to 24 is gun violence," he said. "They are dying from the pandemic of violence. If they were dying infectious disease we would do something about it. We now this is a public health issue. We need to look at it the same way as COVID-19."
"We are looking at violence from the wrong lens," Williams said. "We are looking at it from the criminal justice lens. It should be the public health lens."
Building 'grassroots support'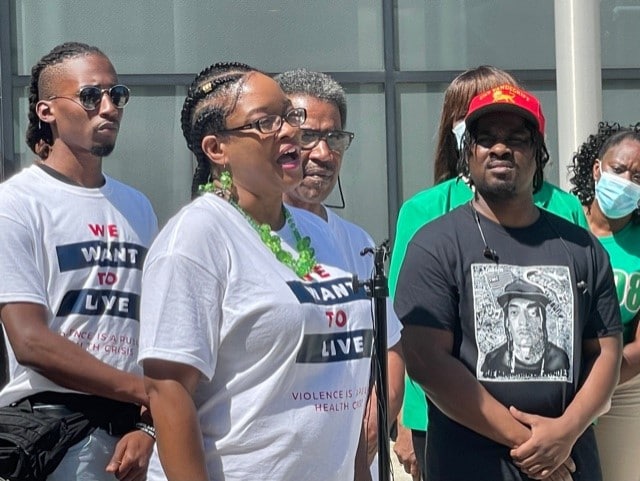 "With COVID-19 our country went into overdrive," said Kimberly Egonmwan. "We need to do the same with violence.
"We will go to the ends of the earth to save our communities. We are taking letters with us to Washington to illustrate the grassroots support behind this issue."
Bob Israel, joining Williams on the "We Want to Live Walk," said, "Three of my friends' sons have been murdered. I am walking with the pastor for them."
Willie Samuel, also part of the Chicago contingent, told the crowd he was glad to live to see his 25th birthday. "I am joining this ministry as a deacon. I want people in my neighborhood to be educated."
Declaring independence — from violence
UCC General Minister and President John Dorhauer made a point of meeting with Williams and his colleagues on their trek through Cleveland.
"Violence eats away at the souls of its victims when they survive it," Dorhauer said. "When they don't, their loved ones suffer a lifetime of trauma. I admire what Rev. Williams is doing. The United Church of Christ supports his noble journey and prays for both his safety and his impact."
Williams plans to stand in front of the Rev. Martin Luther King Jr. Memorial on Sunday, July 4, to declare independence from violence. He hopes to move President Biden to action for the future of the country.
"We should not be used to violence," Williams said. "It just should not be an everyday thing. We need to stop talking about the symptoms. We owe it to our children and to future generations to deal with the pandemic of violence right now."
---
Related News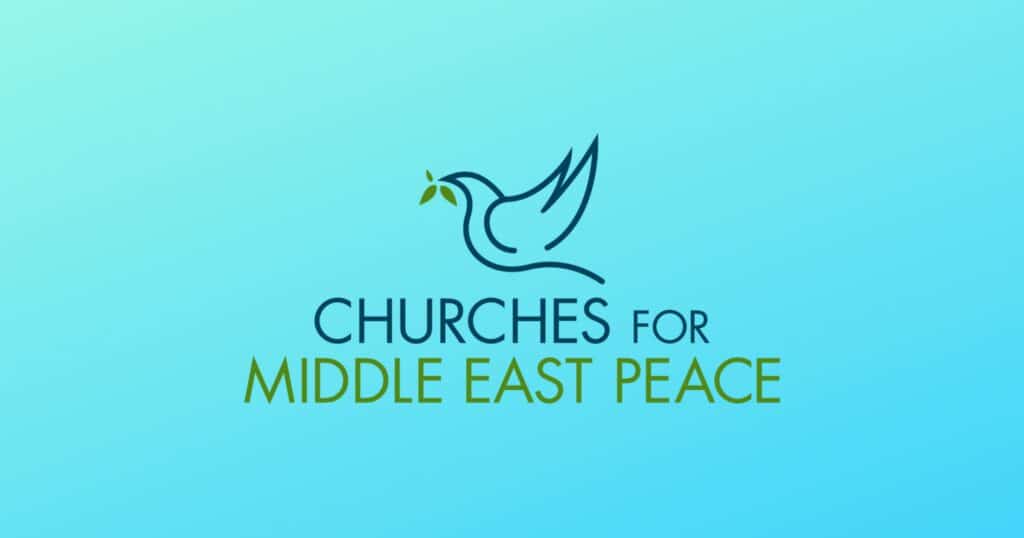 The following statement was issued Dec. 2 by Churches for Middle East Peace (CMEP), of which...
Read More