Central Pacific Conference members pray with their feet, their hands and their hearts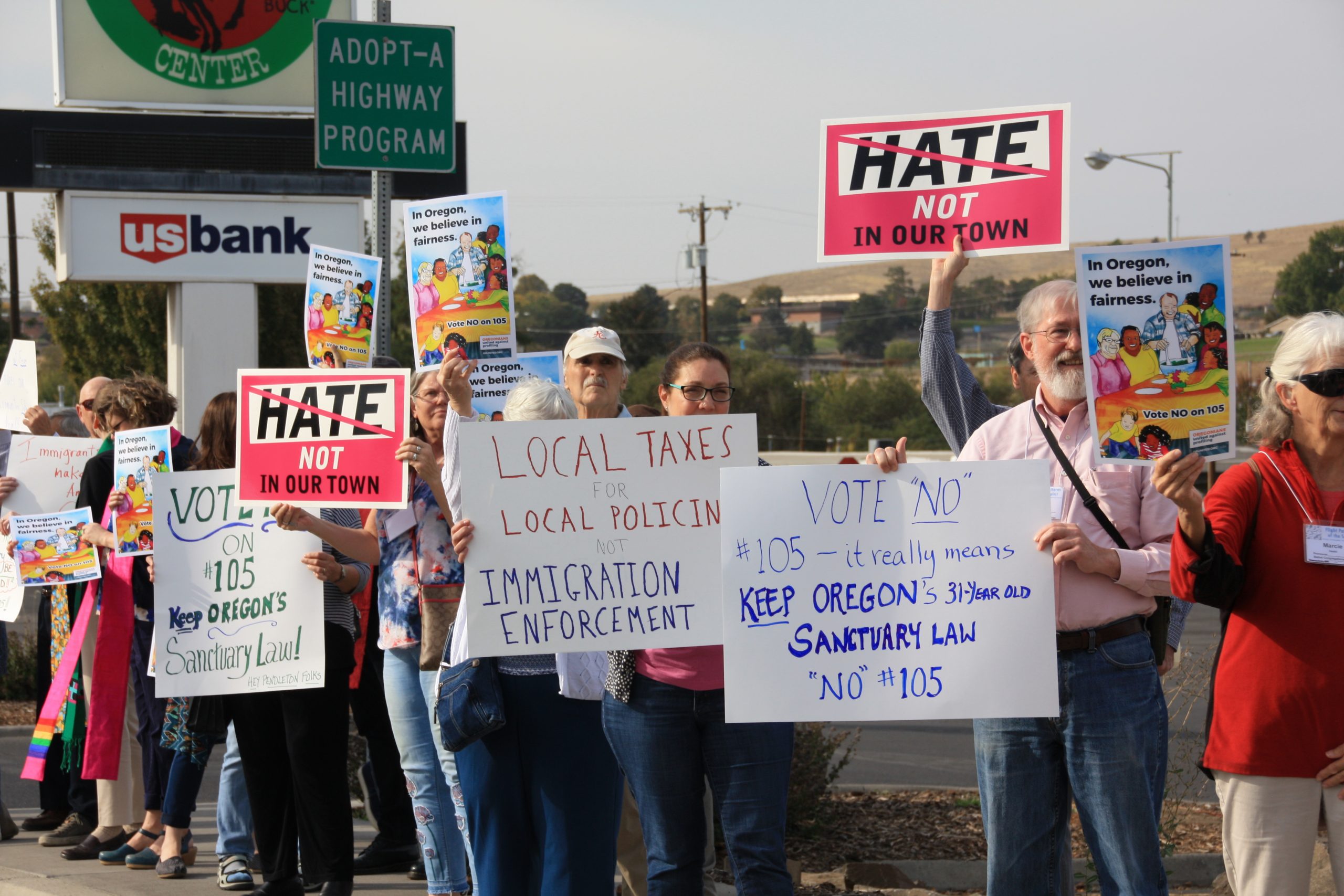 The people of the United Church of Christ Central Pacific Conference, already Immigrant Welcoming, decided they needed to do more in support of their migrant brothers and sisters. At their annual meeting September 29 in Pendleton, Ore., delegates put their faith in action, organizing a solidarity rally against bigotry and voting to send a message to anti-immigrant organizations that are campaigning to repeal sanctuary laws in the state of Oregon.
"The current political climate amplifies hate speech and encourages division. As followers of Jesus, we felt we needed to send a different message," said the Rev. Tara Wilkins, pastor at Bridgeport United Church of Christ in Portland. During the Cultivating Spiritual Practice segment of the gathering, participants organized a rally in front of the convention center as a visible sign of support for refugees and immigrants around the state.
The Rev. Linda Jaramillo, newly elected Moderator of the Central Pacific Conference, led the rally, which sought to call out bigotry and hatred through a message of love and hope.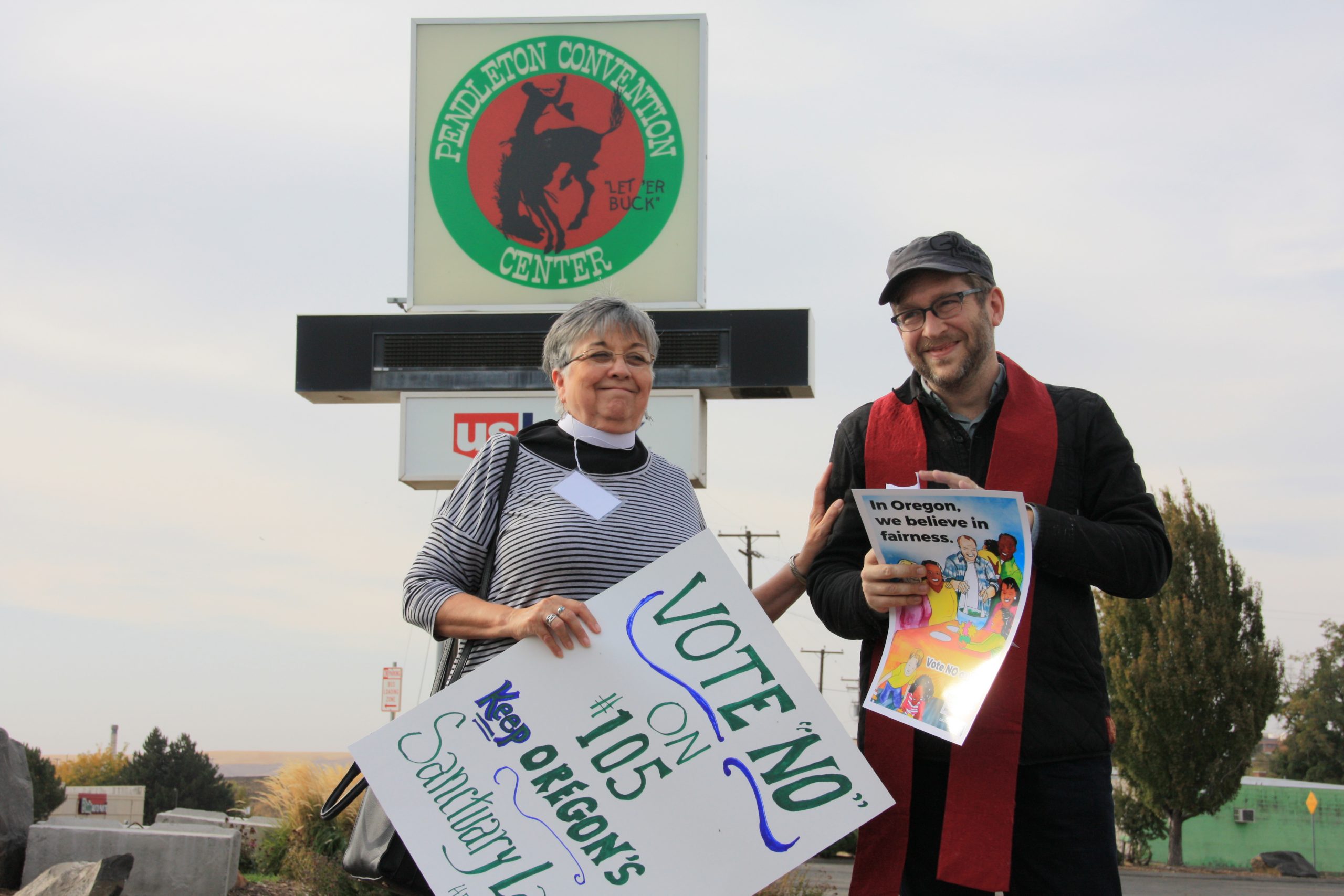 The Revs. Linda Jaramillo and Michael Ellick
"Inciting fear and hatred is inconsistent with the teachings of Jesus who came to teach love, compassion, and human understanding," Jaramillo said. "Claiming a special preference for one race above another absolutely contradicts the basic Christian message of loving our neighbor as ourselves."
Adding to the concern around the current administration's policy of separating families is Measure 105, a ballot issue before Oregon voters next month that proposes to repeal the state's sanctuary law implemented 31 years ago.
People of faith across the state are making their voices heard," Wilkins said. "If hate groups win here in Oregon, we're worried about the rest of the country." She noted that Measure 105 is part of the conservative strategy to undo sanctuary laws in cities and states around the U.S.
Delegates, representing 45 United Church of Christ churches in Oregon, southern Washington and southern Idaho, took a moral stand against the issue. In a unanimous vote, the Conference decided to endorse the no side of the campaign.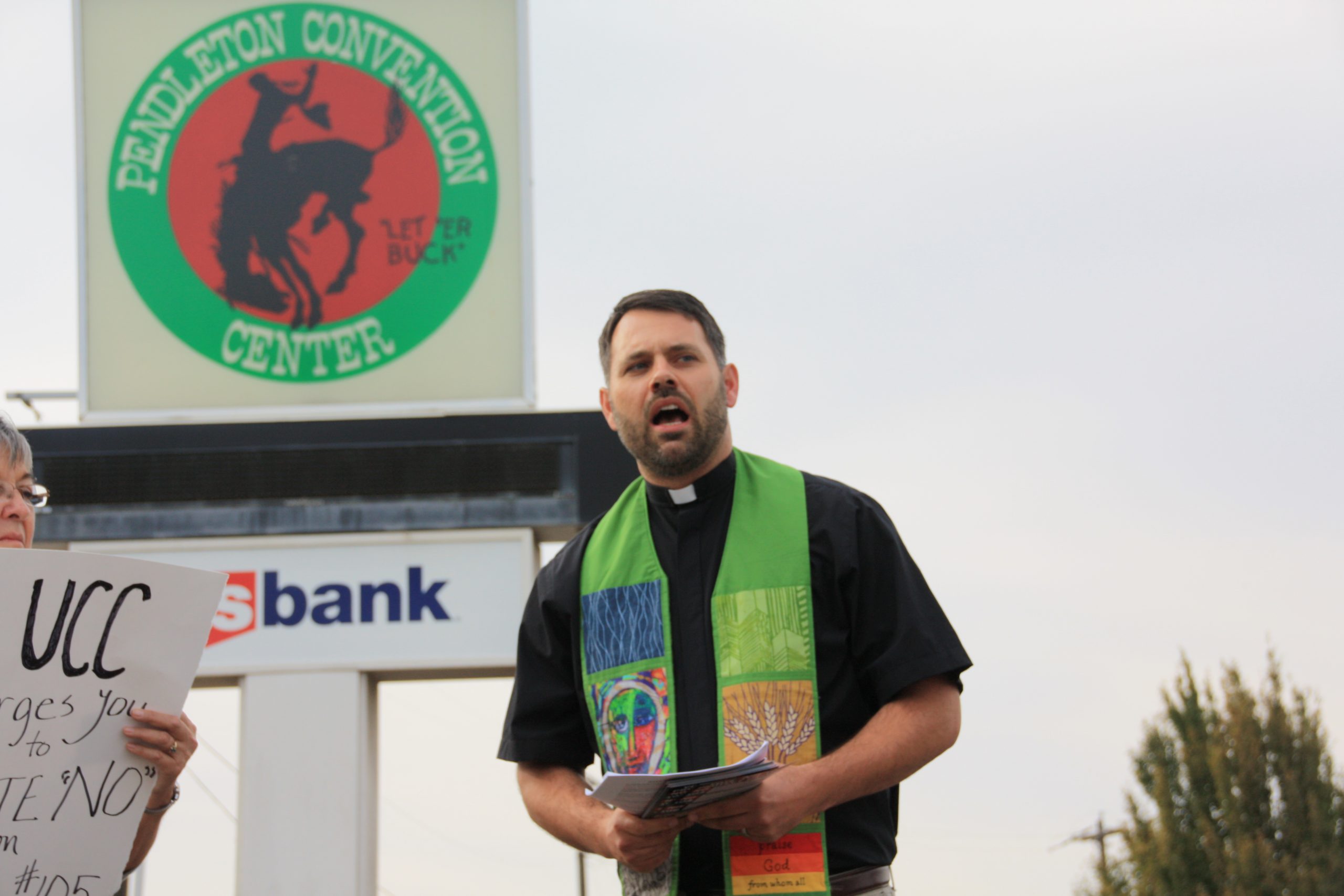 The Rev. Adam Hange
"Measure 105 is an attempt to re-establish racial profiling and exclusion here in Oregon, plain and simple," said the Rev. Michael Ellick, a UCC minister working as a consultant for Ecumenical Ministries of Oregon. "In contrast, the church teaches us that the core of faithful discipleship is love and respect for all of God's children, but especially for the strangers in our midst, especially for the last, the least, and the lost who suffer under the unjust and ungodly prejudices and policies of the land."
Rally participants sang and prayed as they lifted up all those who are unjustly detained, their family members, and even ICE agents who have to implement unjust policies and laws.
"When we institutionalize oppression, it doesn't just hurt the oppressed, it hurts the oppressors," said the Rev. Adam Hange, pastor of First Congregational United Church of Christ in Hillsboro. Hange recently was arrested protesting the immoral detention of asylum seekers currently being held in Sheridan, Oregon.
"Actions like these are small steps toward fixing the larger problem," said Rev. Lynne Smouse-Lopez, pastor of Ainsworth UCC in Portland. "We have to stay with it, keep going, don't give up."
The Rev. Tara Wilkins, pastor of Bridgeport United Church of Christ, contributed to this story. Photos by Kristina Martin.

---
Related News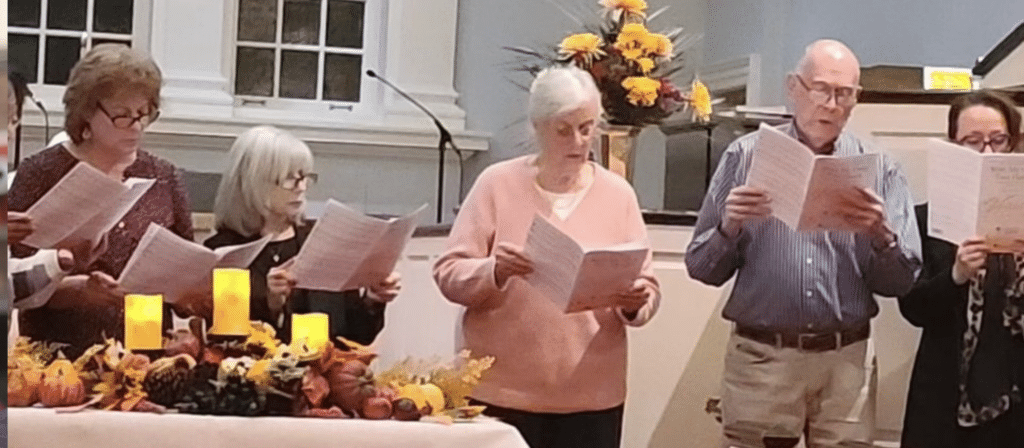 Many United Church of Christ congregations across the country participated in interfaith...
Read More