Central New York church proclaims to be a sanctuary space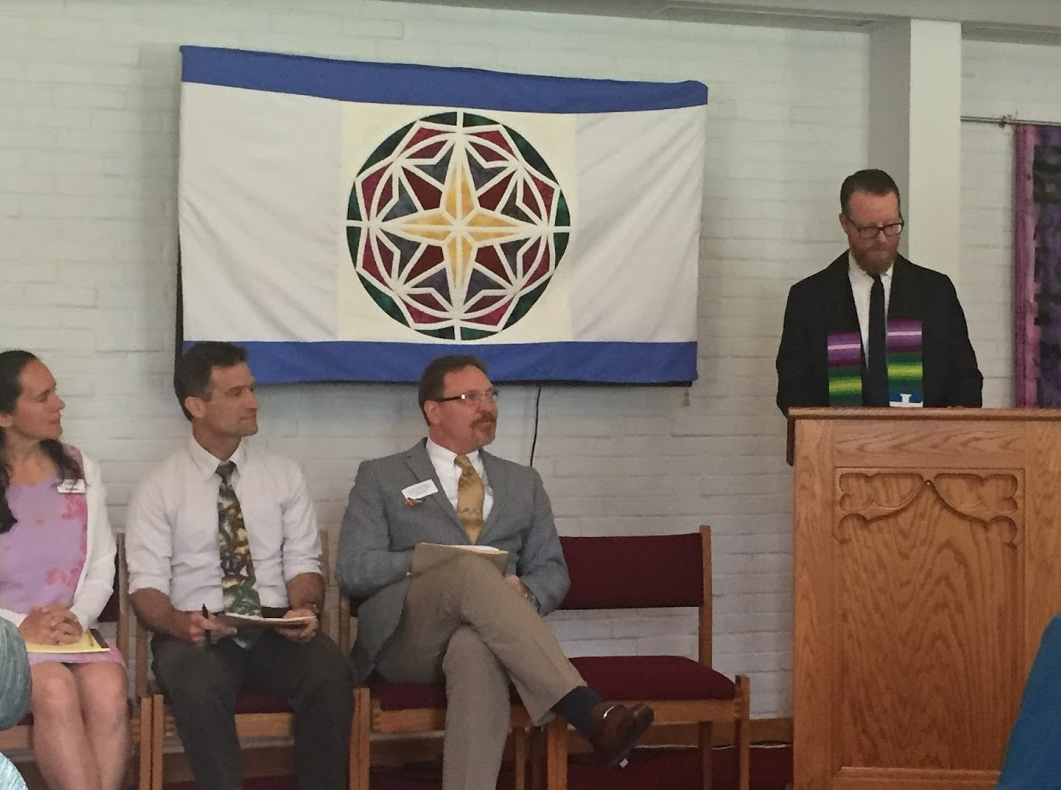 The First Congregational Church of Ithaca, N.Y., is the latest United Church of Christ congregation to publicly proclaim itself as a place of refuge for undocumented immigrants seeking the time and space to gain legal status in this country.
"Becoming a sanctuary church is an extension of one of our core principles in the United Church of Christ: 'no matter who you are or where you are on life's journey, you are welcome here,'" said the Rev. David Kaden, senior minister of First Congregational Church. "Engaging in the sanctuary process is a statement of extravagant welcome for at-risk members of our community, modeled on the principle of God's unconditional grace offered to all."
After more than a year of research and discernment, the central New York congregation voted overwhelmingly on Sunday, May 5, to offer sanctuary. Church leaders made the declaration public at a news conference the following Thursday, and have already begun determining how to get their building ready for guests. They are communicating publicly that First Congregational is looking for someone who has a legitimate shot at gaining status and have already set their ground rules for the intake process.
Potential guests must not have been charged with any serious legal offense. That person needs to be at immediate risk of deportation by U.S. Immigration and Customs Enforcement (ICE) and either have, or be in the process of securing legal representation. And once all legal challenges have been exhausted, their physical sanctuary period will end.
"There's a misconception about being a sanctuary church. People have the conception that the immigrant is running from ICE, and we take them in. But we're addressing the injustice of the system," Kaden said. "If there is a chance, it's about giving people space to exhaust all their [legal] options. We are trying to prevent a larger, moral evil – splitting up a family, ruining people's lives. Giving notice to ICE, if they were given a little more time, they would have a chance of gaining status."
First Congregational decided to declare itself as a sanctuary church for several reasons — because of the UCC 2017 resolution on becoming an Immigrant Welcoming Church, because of the need for this stance in their community, and because this justice issue provides the opportunity to put their faith in action.
The decision followed a lot of study and outreach involving other like-minded local organizations. First Congregational's Sanctuary Church Committee (SCC) first connected with the Cornell Farmworkers Program. Director Mary Jo Dudley shared statistics, noting that many dairy farm workers in central New York are undocumented.
The SCC also talked to people at other sanctuary churches. But, since there are not that many sanctuary churches in the state of New York, members of First Congregational took a field trip Syracuse in August 2018, visiting both a Catholic church and Plymouth Congregational Church to learn more about the process. The group also met in February with representatives of another UCC church, Pilgrim St. Luke's UCC, Buffalo, which has provided sanctuary for dozens of people since it opened its doors to migrants in January 2017.
The First Congregational group also initiated a support group in March 2018, bringing together like-minded groups to build a network. FCCI Church Council President Andy Weislogel said their declaration of sanctuary is in solidarity with several other Ithaca faith communities that are part of the Ithaca Sanctuary Alliance, a collection of local congregations, community organizations, and individuals fleeing violence or in danger of deportation.
"This is designed to further a climate of welcome, compassion, and justice amid the omnipresent reminders of bias toward immigrants in today's news cycle," Weislogel said.
Alliance members pledge to: 1) Educate themselves and the community about immigration-related issues; 2) Advocate for justice and comprehensive humane immigration reform; and 3) Accompany and support immigrants and their families, at their request, when facing immigration related hearings or meetings, or as guests in sanctuary.
Once the church building has added a bathroom with shower facilities, Kaden said, they will be ready to accept guests. He said Dudley mentioned that once the facility is ready, there may be people who need it.
"Offering sanctuary is something that only the institutional church can do," Kaden said. "We can use our facility to help somebody in need in a way that no one else can. This is a space that only the institutional church can occupy and do something that is morally right. It's also a demonstration of why the institution matters."
"We are not going to solve the immigration crisis in this country, but we can do this."
---
Related News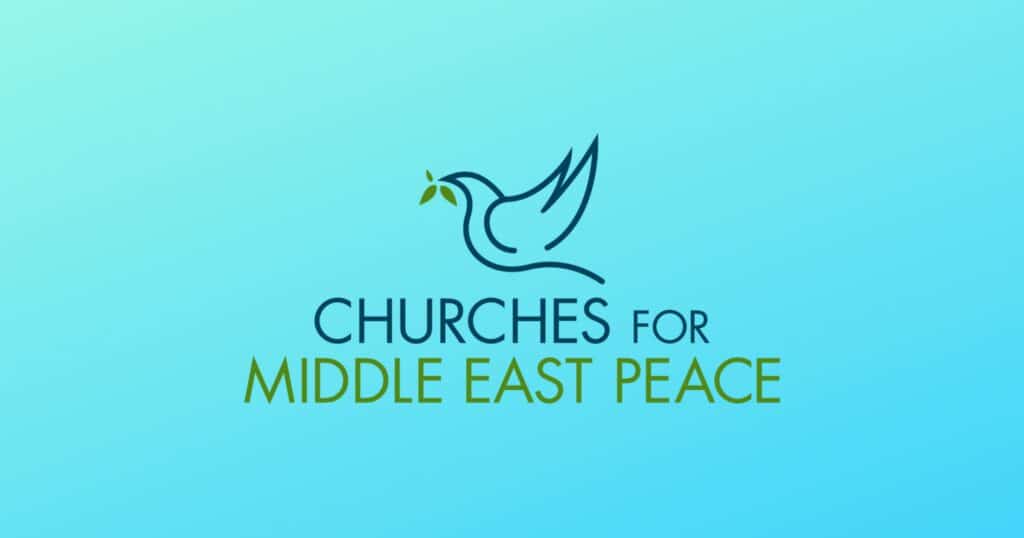 The following statement was issued Dec. 2 by Churches for Middle East Peace (CMEP), of which...
Read More