Celebrating Sorensen's 32-year legacy of advocacy and service
Rain or shine, during stifling summers or icy winters in Washington, D.C., marching through the streets to the Supreme Court or risking arrest in the Capitol rotunda, no matter the circumstance, if you ask her, Sandy Sorensen shows up. A servant leader through and through, those who know Sorensen speak to her consistent presence and willingness to do what is needed in the fight for justice.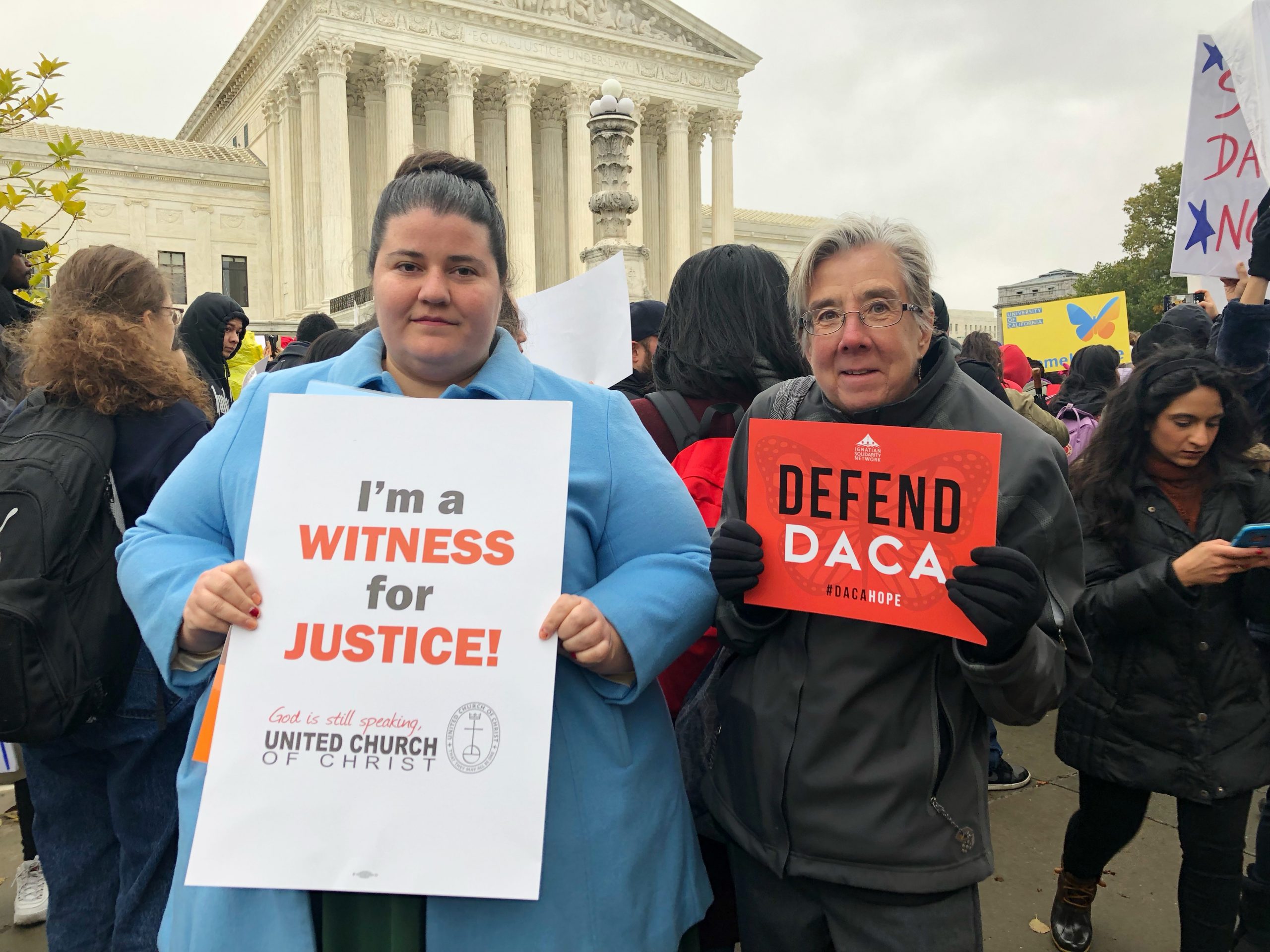 A longtime leader in the United Church of Christ, Sorensen will be retiring at the end of the month after more than 32 years of dedicated service. The Director of the UCC Washington D.C. Office of Public Policy and Advocacy has held her current role since 2008.
"If there are two words that could sum up the leadership of Sandy Sorensen it would be, 'Go Team!'" said longtime colleague and former UCC staffer, the Rev. Loey Powell. "I have known and worked with Sandy for more than 20 years and have relied on her knowledge, her positive connections with interfaith and ecumenical partners, her insight and analytical capacities, and her humor to help the UCC navigate advocacy on a range of issues.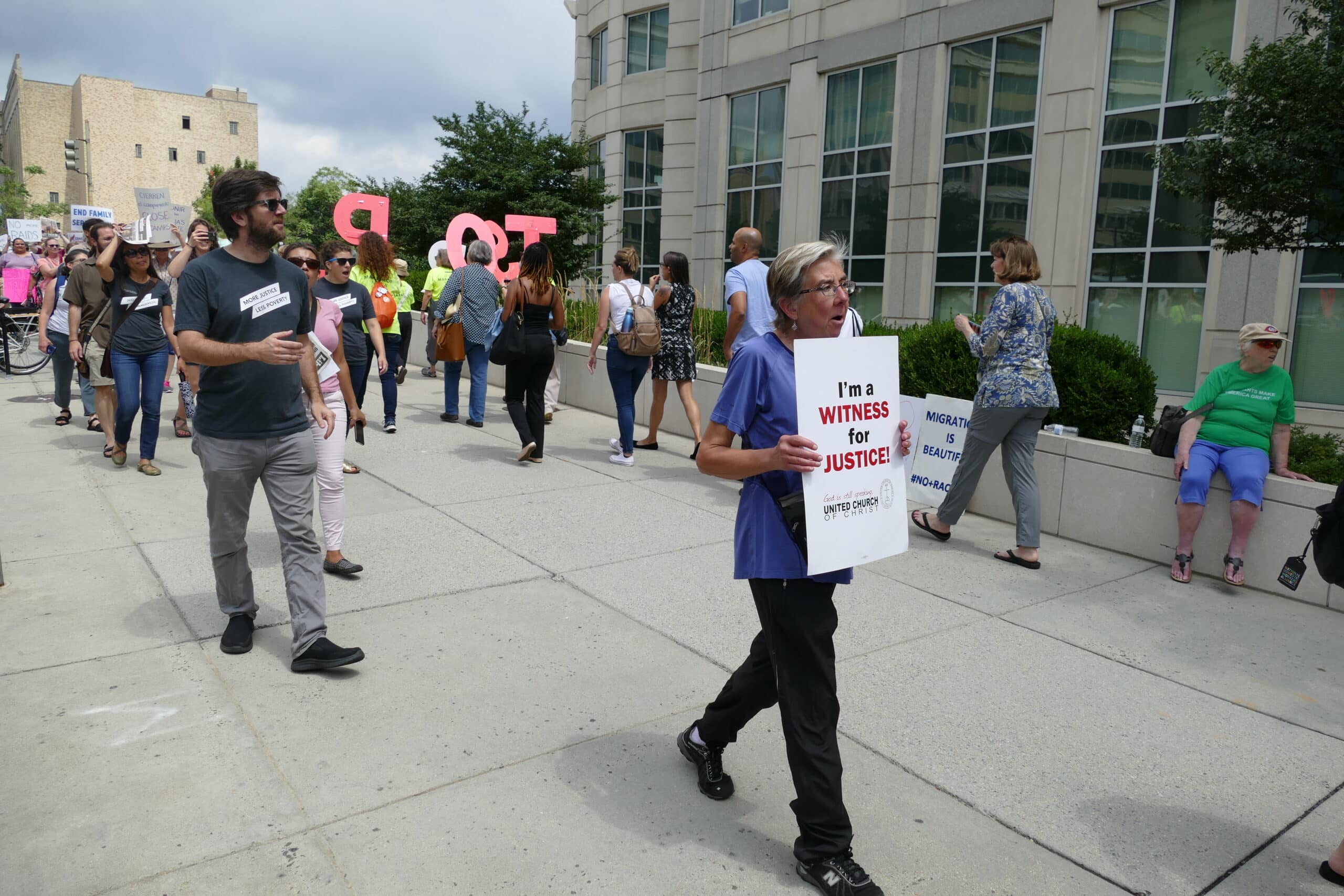 "Her role in the Public Policy Office in D.C. grew from administrative staff to director, and always it was about the team working together, supporting one another and extending expertise to members of UCC churches and to national and conference staff."
A dedication to justice
Sorensen does not shy away from addressing any area of injustice, focusing much of her work on advocating for justice for women, voting rights, LGBTQ+ rights and ending gun violence. Sorensen has served on the board of directors of the UCC Council for Health and Human Service Ministries, as board chair of the Religious Coalition for Reproductive Choice and as co-chair of Faiths United to Prevent Gun Violence.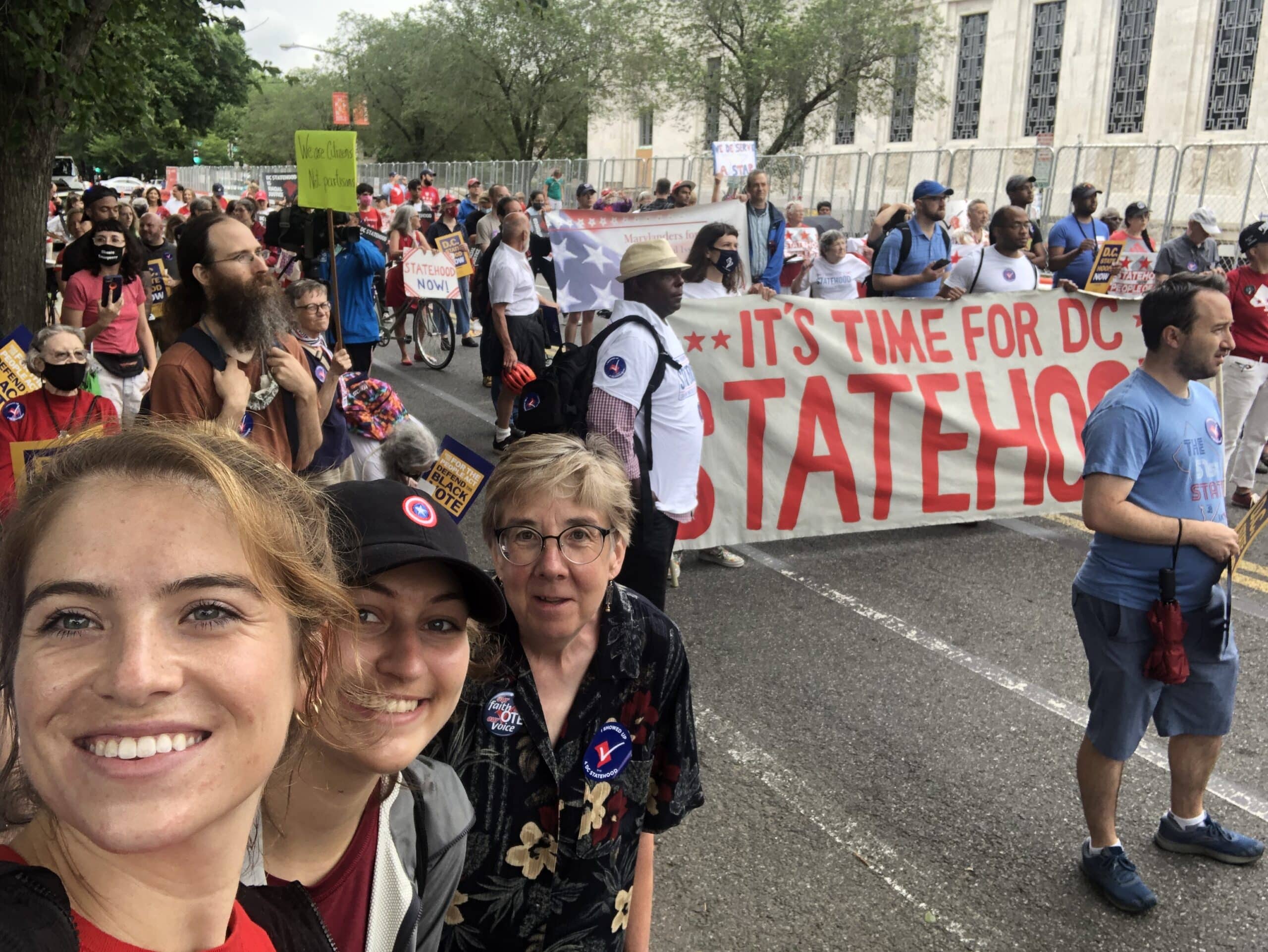 Her deep commitment to protecting and expanding democracy led to her work as the driving force behind the formation of the UCC's Our Faith Our Vote campaign. She's currently a major leader in the fight for D.C. Statehood.
Skilled relationship builder
Sorensen is recognized for her years of service not just within the UCC, but also in the wider ecumenical movement. In addition to leaving her UCC position, she will also be stepping down as a co-chair of the Washington Interreligious Staff Community (WISC). WISC is a network of national religious bodies and faith-based organizations who collaborate on advocacy for U.S. government policies that advance a more just, peaceful, and ecologically sustainable world.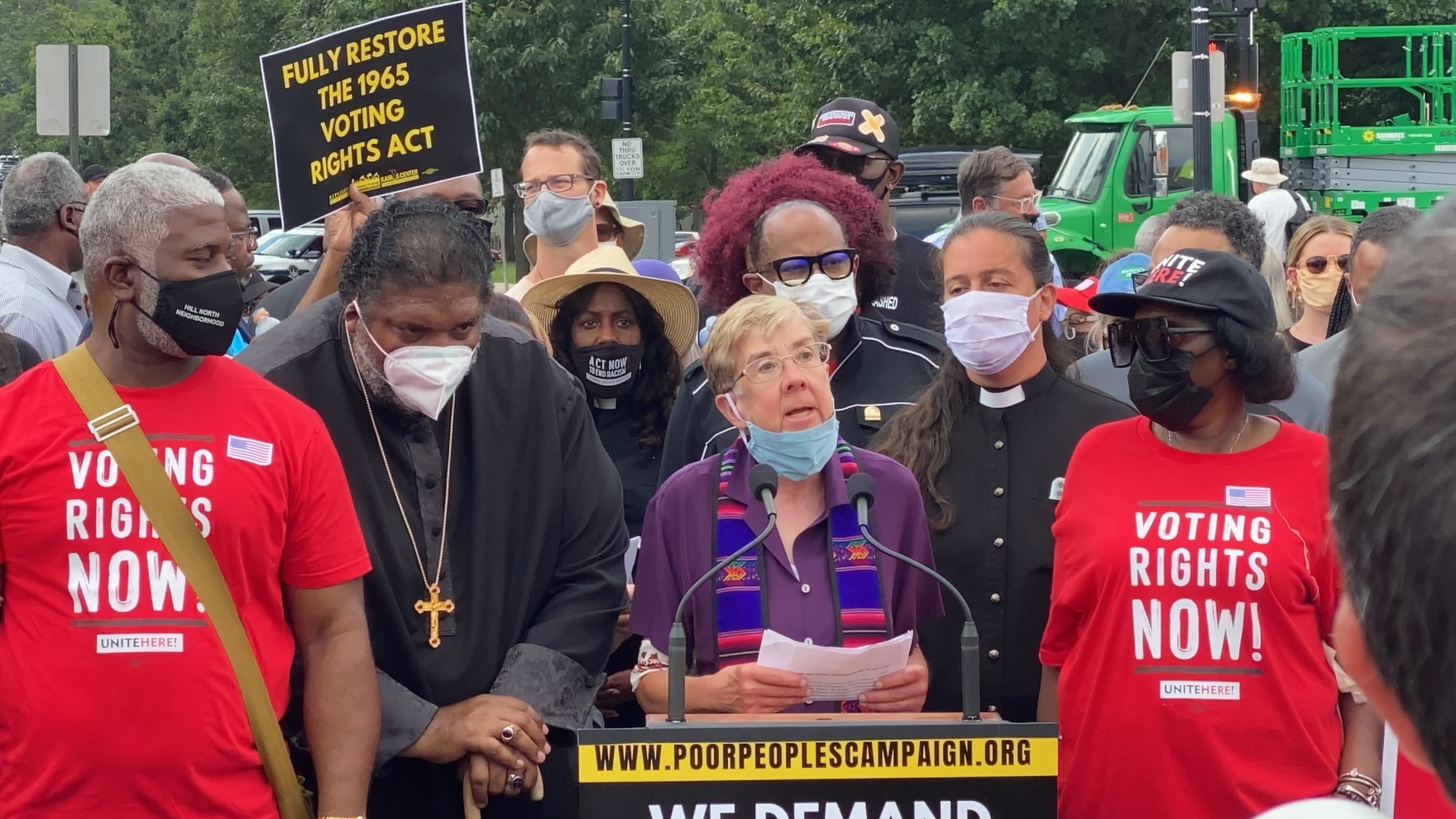 "I learned many things from Sandy through the years," said the Rev. Linda Jaramillo, former executive minister of UCC Justice and Witness Ministries. "Sandy has the brilliant capacity to frame policy advocacy thoughtfully, collegially and strategically. She knows the goal and works her way there, always keeping in mind that it is a step-by-step process that may take more time than some of us are willing to spend. Her strategic thinking is only surpassed by her ability to form relationships. The UCC Washington Office is respected and trusted among our partners due to Sandy's leadership through the years."
The advocacy continues
Though she leaves behind a tremendous legacy, those close to Sorensen know her advocacy will not stop here.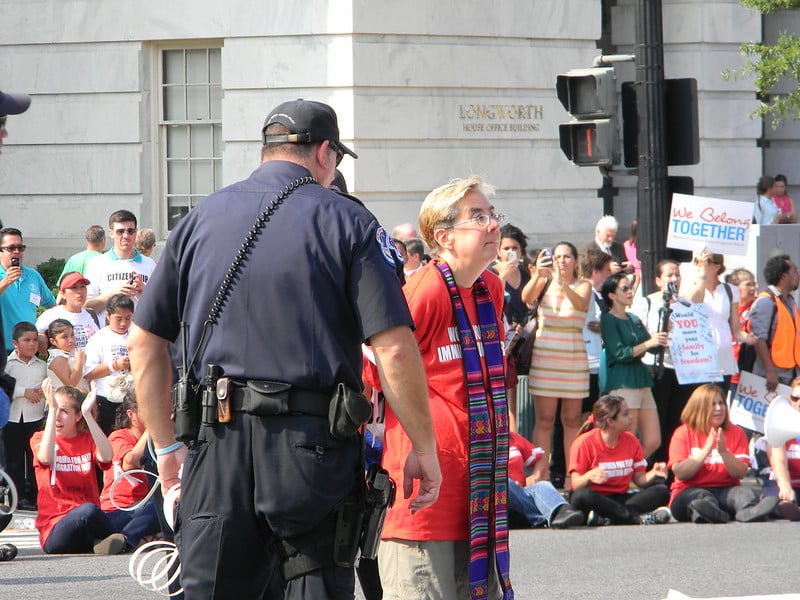 "I don't know how many times Sandy has been arrested for peacefully protesting injustices, but she has done so not because she wanted the spotlight on her but on the injustices. 'We are in this together,' says Sandy, and the UCC has been blessed by her leadership. She will be missed, but I will guess that she has not been arrested for the last time," Powell said.
Sorensen is an avid hiker and a passionate women's basketball fan, and while you may expect her to spend more time in the mountains or at the home court of the Washington Mystics, you'll just as likely find her in the streets doing what she loves: advocating for justice.
A service of separation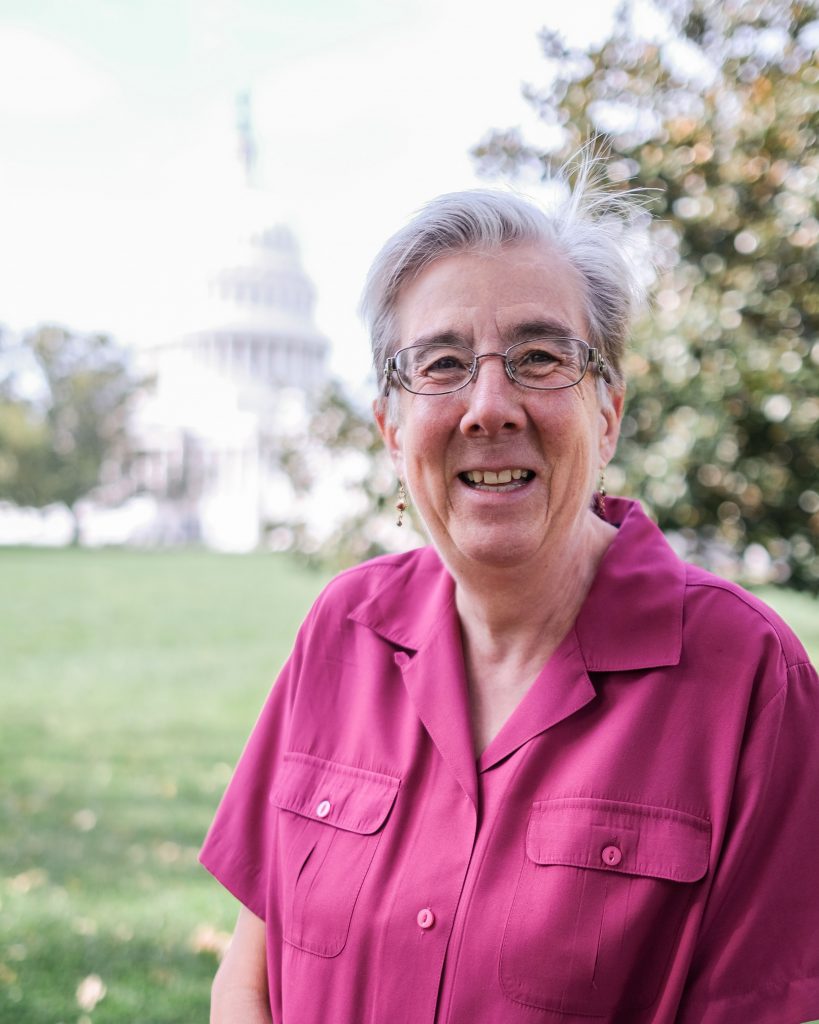 Sorensen has impacted the lives of so many within the UCC and beyond. A service of separation will be held March 23 at 3 p.m. ET as an opportunity to wish her well and thank her for her many years of commitment to the UCC. Register to attend here.
Sorensen will also be attending General Synod in Indianapolis in late June as an invited guest, so those in the wider church can offer her their well wishes and thanks.
Jessica Quinn is the online communications specialist in the United Church of Christ Office of Public Policy and Advocacy in Washington, D.C.
---
Content on ucc.org is copyrighted by the National Setting of the United Church of Christ and may be only shared according to the guidelines outlined here.
---
Related News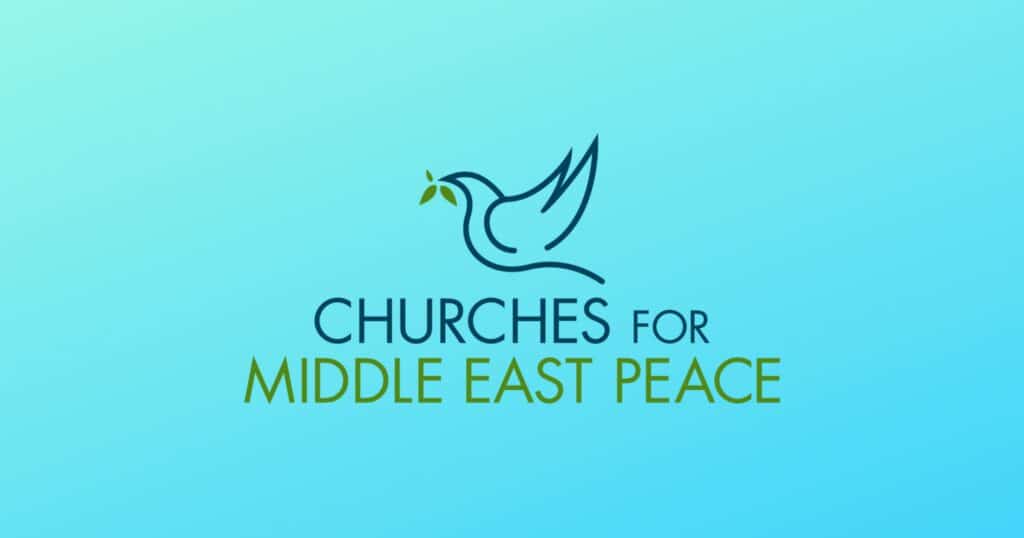 The following statement was issued Dec. 2 by Churches for Middle East Peace (CMEP), of which...
Read More