Celebrating Intersectionality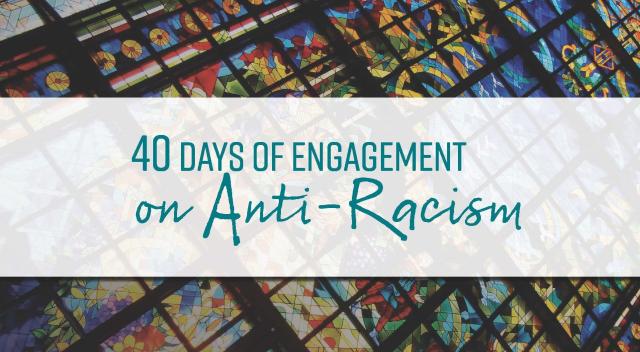 "A very basic example of intersectionality would be to con- sider the experiences of a Black man, a White woman, and a Black woman. The Black man may be oppressed by racism because he is Black, but he enjoys the privilege of being male."


Written by Amy Crawford,
Diaconal Minister in The United Church of Canada Leader for the Identity and Mission Team in the General Council Office
The term intersectionality was first used by Black feminist and critical race scholar Kimberlé Crenshaw in the late 1980s. At the time, Crenshaw was studying the struggles of women of colour, particularly immigrant women, and domestic violence. She noted "structural intersectionality" as well as "political intersectionality" as causes of increased domestic violence for immigrant women in Los Angeles, California.
"Structural intersectionality" referred to the provisions of the 1990 Immigration and Nationality Act (USA) that forced immigrant women seeking citizenship or permanent residency to stay married to and live with their US-citizen or permanent-resident spouses, regardless of any abuse they might have suffered. The oppression of women based on race, gender, class, and national origin originated from both the state and their own spouses.
"Political intersectionality" was used by Crenshaw to describe the phenomena of mainstream feminism being dominated by and catering to the experiences of White women, pushing the needs of women of color to the margins. Crenshaw's research identified that the intersection of racism and sexism prolonged the domestic and sexual violence experienced by women of colour in her research.
A very basic example of intersectionality would be to consider the experiences of a Black man, a White woman, and a Black woman. The Black man may be oppressed by racism because he is Black, but he enjoys the privilege of being male. The White woman may be oppressed by patriarchy because she is a woman, but she enjoys the privileges of being White. In contrast, the Black woman exists at the "intersection" of racism and patriarchy, so she is likely to suffer from discrimination and oppression to a greater degree than both the Black man and the White woman.
In the decades since the publication of Crenshaw's study, the term "intersectionality" has been used in a variety of academic disciplines and the legal system and has recently become something of a buzzword. In some circles, particularly more conservative political circles in the US, the implications of intersectionality are negative. Rightwing critics often believe that intersectionality will be used to bring down current racial and cultural hierarchies and create a new one, placing Indigenous or/and racialized women at the top of power structures. Crenshaw remains resolute in her belief that people experience discrimination differently depending on their overlapping identities (intersections). Focusing on who would benefit or be harmed by an understanding of intersectionality is not helpful, nor true to her research.
It is likely that few people have a problem agreeing with the concept of intersectionality. The problem is that many may think that understanding and agreeing with the concept demands nothing of us. But efforts to address one form of oppression must take other forms into account. Efforts to fight racism require examining other forms of prejudice (like anti-Semitism or Islamophobia); efforts to eliminate gender in- equalities require examining how women of colour experience gender bias differently from White women.
Acknowledging racism, sexism, ableism, heterosexism, transphobia, and other forms of systemic oppression means that we must address these biases both individually and collectively as a church. Acknowledging intersectionality does not mean that we pick and choose a particular bias to address. The United Church of Canada has committed to becoming an anti-racist church. This means we must all address racism in all its forms, both individually and collectively.
Faith Reflection
Read John 4, about Jesus' encounter with the Samaritan woman at the well.
Jesus sees the Samaritan woman and considers her entire identity. He doesn't just see her as a woman to whom he shouldn't be speaking alone (note the disciples' reaction in verse 27). Jesus doesn't just see her as a Samaritan, whom he has been taught to avoid (verse 9). He doesn't just see her as someone with a complicated relation- ship history (verses 16-18). Jesus sees all of who she is—a woman, a Samaritan, one who has been marginalized because of her many marriages and relationships—and reveals his own identity to her.
Because we know all these details about her, the Samaritan woman's identity must be essential to the story. We are meant to see the intersecting realities of this woman's life and understand that she would have experienced oppression, prejudice, and shame for who she is—sometimes because she is a woman, sometimes because she is a Samaritan and sometimes because of her relationship with men. Yet the woman leaves her encounter with Jesus joyfully.
After her encounter with Jesus, this person is still a woman. She is still a Samaritan. She still has had five husbands and is living with a man who is not her husband. Jesus doesn't ignore or erase her identity. Instead Jesus meets her at those intersections. She is deeply known and accepted, and empowered to become a messenger of hope to her own people.
We too can be confident that our whole identities matter to the God who formed and chose us. An intersectional reading of this text indicates that even as we embrace a shared identity in Christ, it is important to note that the layers and intersections of identity increase the church's prophetic imagination, strengthen its witness, and enhance our advocacy.
Written by Amy Crawford,
Diaconal Minister in The United Church of Canada Leader for the Identity and Mission Team in the General Council Office
Resources
This post was first used in the United Church of Canada's 40 Days of Engagement on Anti-Racism
Blogs on the intersection of sexuality and race/ethno-culturality:
God Gives Us Abundant Life
The Blessings of Community
Blog on the intersection of race and mental health challenges:
Addressing Racialized Trauma and Mental Health
Explore the photography of Zanele Muholi, a South African whose Faces and Phases provides a visual record of Black lesbians in her home country.
Explore the poetry of jaye simpson, a Two-Spirit Oji-Cree person whose poetry reflects her experience of growing up Indigenous and queer in the child welfare system.
Watch The Danger of a Single Story TED Talk
Watch The Urgency of Intersectionality TED Talk
---
Related News
On October 13th, a delegation of UCC laity and clergy are scheduled to deliver more than 6,500...
Read More