Celebrate Love of Creation by planting trees for Earth Day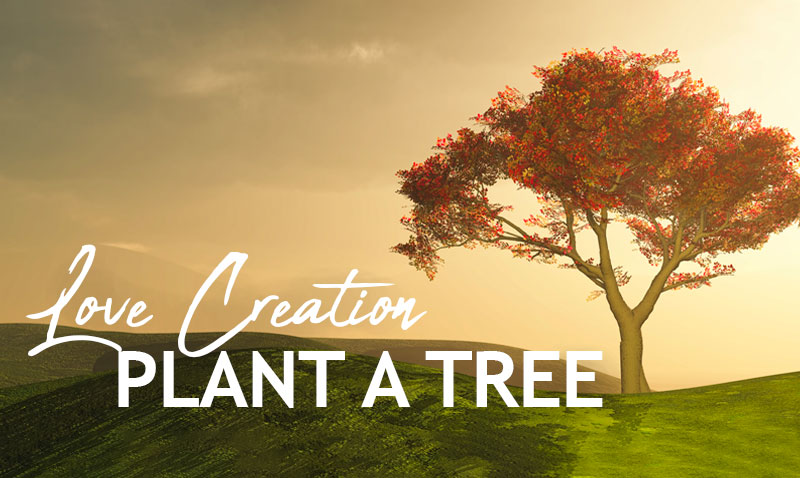 Help protect the planet: Plant a tree. United Church of Christ Environmental Justice Ministries is inviting members and congregations across the wider church to celebrate Earth Day's 50th anniversary by participating in the Three Great Loves Tree Planting Campaign.
"Love of Creation is our most ancient and holy calling," said the Rev. Dave Sigmund, UCC ambassador for the 3 Great Loves Initiative. "The beauty of 3 Great Loves, our sharing of God's love through our love of neighbor, love of children, and love of creation, is that together in community, as a church, united, bonded, bound, connected to one another, we can change the world."
Trees produce oxygen as they absorb carbon dioxide, reducing the overall concentration of greenhouse gases in the atmosphere. They intercept airborne particulates and help reduce smog. Trees also provide a number of benefits to our communities. Planted around a home, they reduce energy use, provide shade and act as natural air conditioners. According to the California-based nonprofit Canopy, the evaporation from a single tree can produce the cooling effect of 10 room-size, residential air conditioners operating 20 hours a day. Through campaign donations, the UCC will see more of these beautiful gifts of creation planted and nurtured.
Planting trees is something UCC'ers like to do. In 2013, the UCC planted over 141,000 trees as part of Mission 4/1 Earth. The campaign ran 50 days, from Easter Monday to Pentecost.
"When I travel around the UCC, I frequently have had people ask if we could do something like Mission 4/1 Earth again. It was immensely popular, and one of its big successes was how we blew by our target goal in planting over 141,000 trees," said the Rev. Brooks Berndt, UCC minister for environmental justice. "People around the country had a real sense of being part of something bigger than themselves that was making a difference. It was an activity that made one very aware of being part of the larger body of Christ."
This year, the church hopes make that same connection, partnering with Interfaith Power and Light during Faith Climate Action Week, April 17-26, 2020. Berndt said the UCC wants "to expand our sense of impact and connection" by that partnership with IPL, "the largest faith-based organization in the country devoted to addressing the climate crisis."
During those 10 days of climate action, the UCC has set an ambitious goal – hoping to plant 50,000 trees during the 3GL Tree Planting Campaign, to mark 50 years of Earth Days. In addition to planting trees in their communities, there are a number of different ways churches and individuals can make a difference in other parts of the world. Three tree-planting options below come through Global Ministries, a shared ministry of the United Church of Christ and the Christian Church (Disciples of Christ).
"There are all sorts of different directions one can go to participate," Berndt said. "One can plant a tree after worship on church grounds. One can go out in the community to plant trees. One can plant trees as a way of remembering and celebrating the saints of the church. One can integrate tree planting into Sunday school programing for children. One can also support global mission partners to have trees planted in different parts of the world. There are so many opportunities to do something that tangibly embodies love of creation and hope for the future."
As Sigmund noted, "Ralph Waldo Emerson once said, 'the creation of a thousand forests is in one acorn.' Just imagine the forests this tree planting campaign will bring to fruition as we live out our holy calling and care for God's creation."
Plan to check the website April 17- 26 to keep track of the total number of trees planted in our campaign. 
3 Great Loves is a denomination-wide mission initiative telling the stories of how we live out God's love through the lens of 3 Great Loves: Love of Neighbor, Love of Children, and Love of Creation. To share the stories of how we, as a united church, live out God's love in missional, measurable, and meaningful ways, please visit
3greatloves.org
.
---
Related News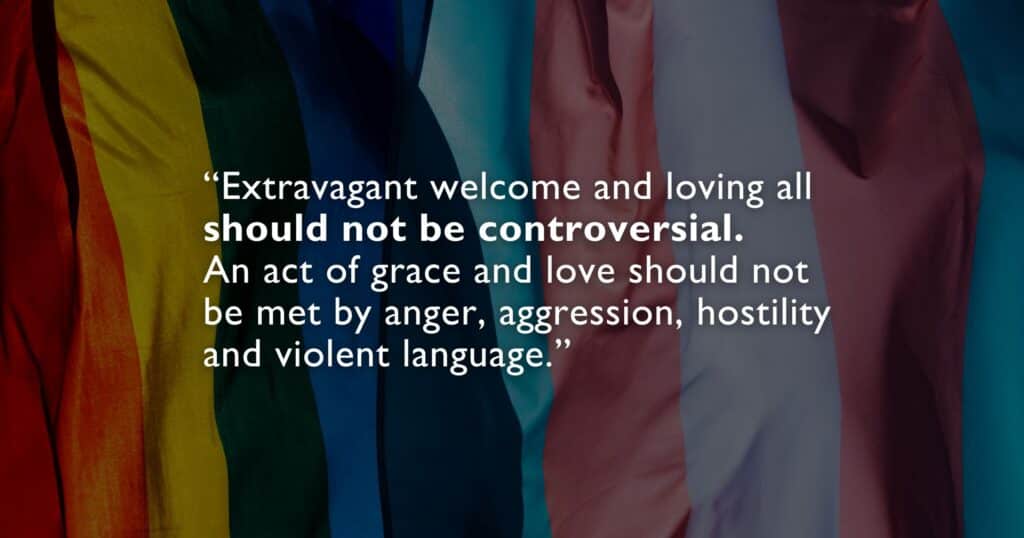 The United Church of Christ National Officers and the Conference Minister of the South Central...
Read More