Capital campaign for Join the Movement aims to raise $8 million
The United Church of Christ hopes to raise $8 million for racial justice over the next three years.
The Movement Makers capital campaign doesn't officially kick off until mid-September – but the fundraising effort has already begun.
The Rev. Joyce Myers-Brown has already invested to end racism. And she is encouraging others to join her in the effort to fund the Join the Movement initiative.
"I have a real passion about this," she said. "God has created one world, one planet, one existence, one family." I am very passionate about love and justice for all, working toward a beloved community for all people."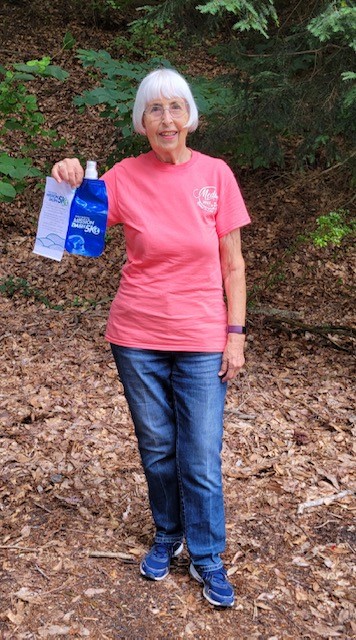 Life of faith and justice
Myers-Brown is considered a "first-waver," participating in peer-to-peer fundraising – a "silent" phase of the UCC philanthropy team's strategy to generate initial gifts for justice work. She said she was "very enthusiastic" when Philanthropy Director Kent Siladi invited her to invest.
"I wanted to be part of this from the start and was very glad to ask other like-hearted people to join. It's been a joy."
Myers-Brown has been invested in justice for as long as she can remember. She grew up in Philadelphia and went to two schools historically related to the UCC: Elon University in North Carolina and Hartford Seminary in Conneciticut (now Hartford International University for Religion and Peace). She did migrant ministry work over the summers, and served 12 years in Angola as a missionary, doing lay leadership and seminary work before she was evacuated from the country.
Back in the states, she continued her justice and advocacy work. She served the United Church Board of World Ministries (now Global Ministries) and worked for the Office of Church Life and Leadership (now the Ministerial Excellence, Support and Authorization team), based in Atlanta.
Asking peers
Like each of the JTM fundraiser's 15 first-wavers, she was asked to reach out to 10 friends. She didn't have to think about whom to invite. All but one of Myers-Brown's group are members of her church, Central Congregational UCC, in Atlanta.
"A number of us have been working for some time for racial justice, equality and opportunity for all," Myers-Brown said. The group campaigned to protect voting rights in Georgia last year.
"My other friend and my first contact is a former missionary colleague in New York who will be turning 100, and she is 100-percent committed to this. She is someone who has devoted her who life to spreading God's word and she's ready to pledge.
"Everyone I've shared the vision with has been excited about what is coming to fullness — the UCC's ongoing movement and commitment to change this world to what God intends.
"It's a movement, not a project or program. I jumped right in from the first day."
"We hope that the peer-to-peer fundraising becomes infectious," Siladi said. "We are going to need that kind of enthusiasm to raise $8 million.
"This is a first, a historic moment in the life of the church – to make a financial commitment to racial justice, to provide the resources for what lies ahead."
How funds will be used
Funds raised will be allocated equally. Half will be used to set up a $4 million endowment to fund generational work — to equip and empower churches and programs for years to come.
The other $4 million will be used to fund current antiracism programs, new initiatives, and church growth and development over the next 3 to 5 years by:
Providing transformational educational experiences.
Equipping movement-building and mobilization for collective action to end racism.
Engaging racial justice advocacy, locally, nationally, and globally.
Opening space for intergenerational experiences of story-sharing and change-making.
Engaging reparatory justice processes for truth-telling, healing, and making amends.
Making grants for the work of racial justice and antiracist fellowships.
"We believe that this ministry is essential not only for the present moment but for our children and our children's children," Siladi said. "We know that UCC members stand ready to align their resources with this movement and will help us achieve our financial goal to equip this vital work."
'For years to come'
Myers-Brown agrees. She had already established an endowment towards racial justice, "in honor of my late husband (the Rev. Edward Brown, who served alongside the Rev. Andrew Young) with an understanding that this effort needs to go on and on. I also made a contribution before asking anyone else.
"We are not going to solve the issue of racial injustice in a day, year or lifetime. Greed, fear and lust for power dominate, and the call to love one another gets drowned out sometimes. This is going to be a long effort. I feel strongly about endowments. This work needs to be perpetuated for years to come."
Myers-Brown's team of 10 friends have made significant pledges and have been encouraged to be part of a second wave of fundraisers, to help the gifts multiply by reaching out to other people in their circles.
Siladi said there are many ways to support Join the Movement. A financial gift can be made right away. A planned gift can be arranged. A monthly recurring gift or a pledge to give over the next three years are also ways the UCC is seeking support. One small Ohio church has already provided a "very legacy generous gift" to the campaign as seed money.
Sept. 15 kickoff
On Sept. 15, at 7 p.m. ET, the UCC will launch the Join the Movement capital campaign with an online event, "How to Grow a Movement: Invest to End Racism." The campaign's co-chairs, the Revs. Otis Moss III, Naomi Washington-Leapheart and Starsky Wilson, will share their visions of a church and a world moving toward fuller embodiments of racial justice. People can register for the event here.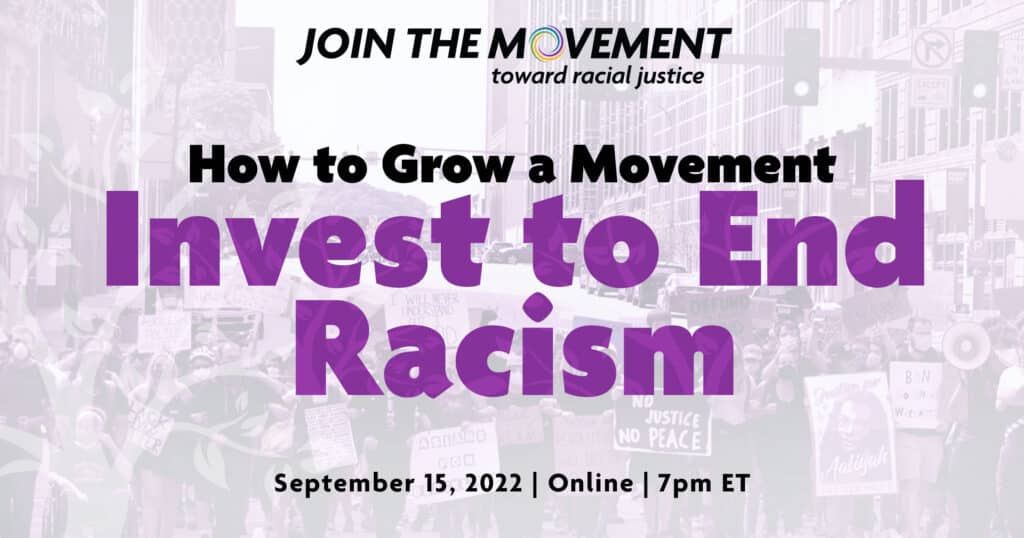 "The capital campaign is an invitation to demonstrate God's love and work to partner with others who are working for the common good," said the Rev. Velda Love, minister of racial justice and lead of the initiative. "The Christian church began as a movement towards a just world through the teachings of Jesus.
"Financial support ensures racial justice initiatives impact local churches within the United Church of Christ. Legacy gifts guarantee generations to come will carry on the work of racial equity, inclusion and advocacy for people of color within the Christian church and broader society."
Examples of the work the campaign will support over the next five years include these:
Developing Congregations for the 21st Century
'Our mandate'
"The UCC believes that all of us are part of God's family, called to work for justice and peace and opportunity for all," Myers-Brown said. "Our whole history of work — abolition, women's rights, LGBTQ equality – we have always stood and worked for justice, unity and cooperation among all people. And we believe in working with other churches and groups who share the vision.
"I greatly admire Traci Blackmon and Velda Love. The cause is in good hands and in God's hands."
"Every setting of the UCC, from local churches to global partners, has a role to play in expanding our practices of antiracism and strengthening our capacities as partners and participants in the burgeoning racial justice movements of our time," Love said. "As the prophet Isaiah reminds us, we are called to be 'repairers of the breach and restorers of streets to live in.' It is our sacred calling to uncover hidden histories, heal past harms, and work toward ending racism and a future of justice for all. This is our mandate."
People can bookmark the Join the Movement website to learn more, and support Join the Movement here.
---
Content on ucc.org is copyrighted by the National Setting of the United Church of Christ and may be only shared according to the guidelines outlined here.
---
Related News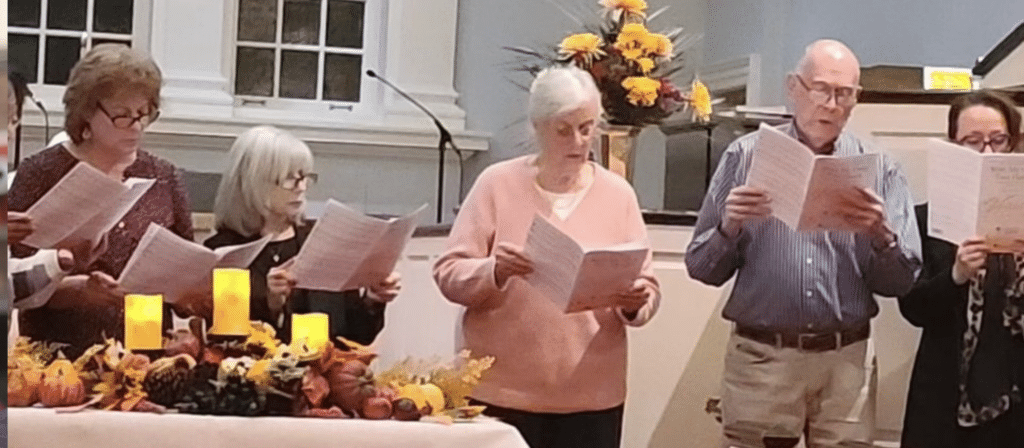 Many United Church of Christ congregations across the country participated in interfaith...
Read More