California UCC does its part to save water during state's fourth year of drought
So far this spring, the English European Beech tree in Janet Volkman's Sonoma, Calif., backyard has yet to sprout leaves. Traditionally, the winter brought enough rain to keep the tree alive and blooming each year, but as the state of California enters its fourth year of severe drought, the much-needed rain never comes. Like most Californians, Volkman, a member of First Congregational Church of Sonoma United Church of Christ, has stopped using water for purposes such as watering plants, and has come to the realization that her tree just wasn't meant to live in a waterless climate.    
"It's very upsetting," said Volkman, who is a member of First Congregational's Earth Care Committee. "But it was planted in the wrong climate. Our climate could not be farther from England's if you tried."
This is a realization shared by many of Volkman's fellow congregants at First Congregational. Set on three acres of once-dilapidated landscape, the church is in the midst of a $30,000 project to revive its property with native, drought-tolerant plants that will thrive despite the state's mandated water cutbacks, and to overhaul the irrigation system to work as effectively and efficiently as possible.
"We knew we needed to create a more appealing entrance to our campus, which has only been partially done in the past – we needed to see it with new eyes and new vision," said Lynn Ross, head of the church's landscape committee. "The other layer was we are an earth care church, so it was really important for us to address the water issue and be good stewards of our earth."
Ross and two other members of the landscape committee worked with a landscape architect to choose a variety of native plants proven to be "tried and true" to the area's climate. Their goal was to make the front entrance to the church beautiful and inviting using plants that would require little to no water after a two- to five-year period. 
"It's beautiful in its own right," said Ross of the church's new foliage. "But the intention is to pull back on water so there would be virtually no water usage in the future."
The property's irrigation system was old and outdated, and had been leaking underground. Without documentation of where the system's pipelines were located, Ross and the landscape team have spent time digging around the property to find them. Once they find them, they have an irrigation professional replace or repair the valves and pipes that are broken or leaking, and cap off the unnecessary ones. Ross said finding and repairing the remaining leaks will take about another month.
"It's been a lot of detective work and time spent digging on our hands and knees trying to figure out what someone did before us," she said. "Because of the expense involved in finding it, we are trying to replace whatever looks as if it isn't going to last very long."
Because of the severity of the irrigation system's problems, there is no baseline to judge how much water the church has saved so far, but Ross said they are planning to track that in the future. She is also mapping the locations of the new irrigation system valves and pipelines, and implementing a master system maintenance schedule, so future problems will be easier to resolve. The landscape team is committed to tracking the project for the next three years to make sure everything is functioning properly, and will put a plan in place so others in the church can also keep an eye on things, Ross adds.
Earth care is important ministry at First Congregational. Last year, the church was the first in the area to install solar panels, which won them the 2014 Earth Advocacy Climate Award from California Interfaith Power and Light. The church rents building space to a Jewish congregation and a preschool, and plans to also address their water usage and educate them on water-saving techniques.
News reports indicate that four years of drought have left California's mountain snowpack at a record low and many of the state's water reservoirs less than half full. In January, Gov. Jerry Brown declared a State of Emergency and directed state officials to take all necessary actions to prepare for water shortages. On April 1, Brown ordered a 25-percent reduction in urban water use over the next nine months, and the State Water Resources Control Board issued a list of mandated cuts for individual cities, ranging from 8-percent cuts for low-use cities like San Francisco, to 36-percent cuts for high-use cities such as Beverly Hills and Palm Springs.
"We are all pretty nervous about it," Volkman said. "How bad is it going to be, and how long will it continue?"
---
Related News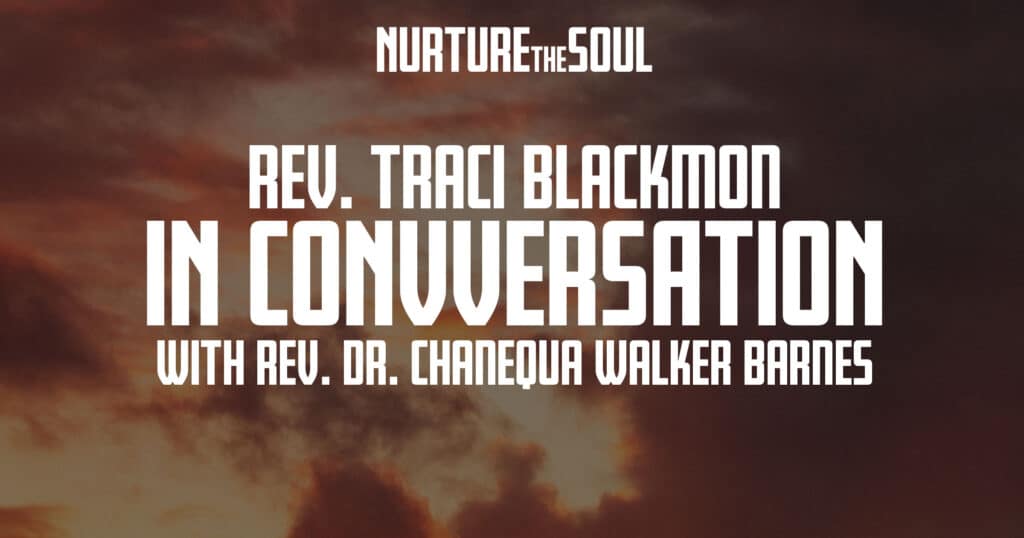 The impact of trauma and the need for self-care are vital -- and sacred -- topics for the...
Read More