Bring a toy, send some treats to General Synod to benefit Best Friends Animal Society
The General Synod of the United Church of Christ is taking on a service project this June in Baltimore to serve people's best friends.
"When Valerie and Lee asked us to help with the service projects, I proposed to the Local Arrangements Committee that we do projects to benefit people, the environment and animals. I don't recall ever hearing about a service project for animals at Synod, so I thought it might be worth a try," said Jill White, chair of the Central Atlantic Conference Local Arrangements Committee. "I had originally contacted another program in Baltimore, but they are not a no-kill shelter. So, I went to Best Friends — a program based in Utah that my husband and I have supported for years. I was concerned about them not being Baltimore based, but they work with shelters in Baltimore so it seemed a great fit."
Best Friends Animal Society is the only national animal welfare organization focused exclusively on ending the killing of dogs and cats in America's shelters. An authority and leader in the no-kill movement, Best Friends runs the nation's largest no-kill sanctuary for companion animals, as well as lifesaving programs in partnership with rescue groups and shelters across the country.
If you are going to General Synod, you are being encouraged to support this service project for cats and dogs by donating toys and treats for the animals. Best Friends Animal Society will have representatives on site during the gathering, June 29 – July 4, to help collect and distribute items to shelter partners in the Baltimore area. Best Friends Animal Society will also be accepting financial donations.
Locally, the organization will be working with three shelters in the Baltimore region. 
"Best Friends is proud to partner with local organizations across the U.S. working to increase lifesaving, and we are so grateful to see community members showing their support and helping their shelters save more lives," said Holly Sizemore, chief national programs officer.
The animal welfare organization was very interested in partnering with the UCC on this project, as reaching the General Synod audience is a great way to spread the word about the mission of Best Friends and ultimately save animals lives. 
"We hope Synod attendees will bring to Synod items to donate to Best Friends, send items to me in advance of Synod (they can order from Amazon and have it shipped to me) or donate funds to help purchase supplies for these shelters while at Synod," White said.
By checking out the Best Friends wish list on Amazon, interested participants can get an idea of the types of items the local arrangements committee hopes will be donated. Purchase the safe, pet-friendly toys, food or non-toxic treats on-line, and ship them to Jill White, 4225 Angell Rd., Taneytown, MD 21787, or bring them to the gathering in Baltimore. For additional information on this program, please contact Jill via email.
"With the option to mail donations for the Best Friends project to Jill, folks all around the church can participate," said Valerie Smith, General Synod's associate administrator. "I know we have a lot of animal lovers in the UCC, and some of us are already collecting treats to take with us."
"I have never seen a service project for animals. For me it's the most natural thing in the world," said White. "We are still worried about people and the environment, but let's not forget about our little critters. They are so important to us."
General Synod 31 will be held June 30 through July 4 at the Baltimore Convention Center, located right in the heart of city's historic Inner Harbor seaport. Information is available on the General Synod website, which will be continuously updated with emerging details. Registration for the gathering is open. The cost of registration is $236.50 for the entire event if booked between Jan. 6 to March 31, and $247.50 if booked on April 1 or after. There is also a special rate for seminarians of $150.
---
Related News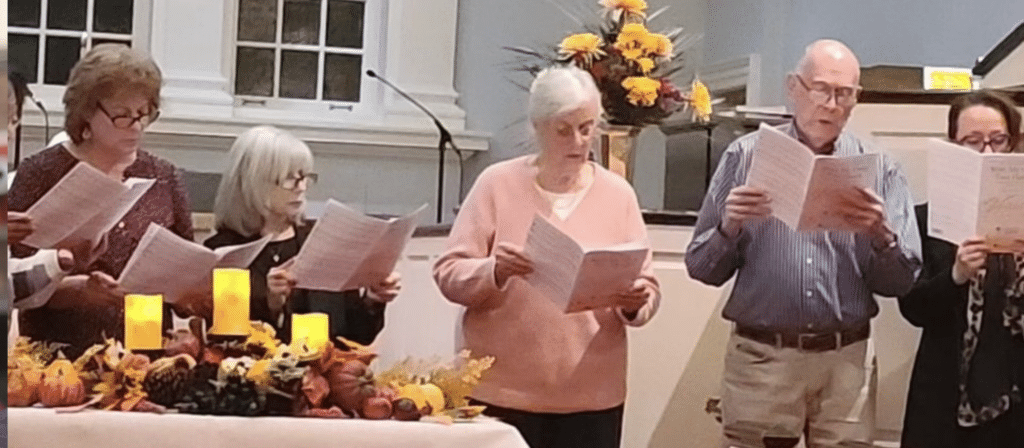 Many United Church of Christ congregations across the country participated in interfaith...
Read More