UCC Board meeting caps busy week in Cleveland
It's a new day and a busy week for the leadership of the United Church of Christ. The UCC Board of Directors is meeting from Oct. 14-17 at the denomination's national offices in Cleveland, beginning a new biennium with new board members.
Already the week of Oct. 12 — a two-day meeting between the Council of Conference Ministers, the national officers of the church, and the chair and co-chair of the UCC Board, in a group discussion around ways in which they can collaborate.
"There is a new spirit among the Council of Conference Ministers and the Collegium," said the Rev. John C. Dorhauer, UCC general minister and president. "The talk is about how to break down the silos that divide us and live in a more collaborative, interdependent way. It may not sound like much, but to so many of us in the room this felt like a very significant change in the culture."
During the board meeting, Dorhauer will share with board members some of the initiatives he hopes to introduce as he assumes the leadership of the church. He has the backing of the Council of Conference Ministers.
"After sharing with them all five of my 90-day start up initiatives, they voted to support them with $50,000 from their reserve accounts," Dorhauer said.
The 52-member UCC Board of Directors, which meets twice a year, welcomes a dozen new members who begin their service this time. Every two years, new members rotate through one-third of the at-large seats on the board (36). This is also the first meeting for new board chair Dale Bonds, a member of Central St. Matthew UCC in New Orleans.
"This is a new day. This is a new board and this is new leadership," Bonds said. "I want to thank the board up front for what we will accomplish together."
Finally this week, Michael Jordan, the CEO and creative director of the advertising agency 31 Lengths is exploring the national office's existing marketing and brand strategy. Jordan helped develop the 'God is Still Speaking' campaign a decade ago, when the UCC presented a voice of progressive Christianity on relevant issues. Jordan will spend two days with staff, conference ministers and board members to assess the UCC's current identity, and help determine if it needs refreshing.
The week culminates with denominational leaders traveling to Canada to celebrate the full communion agreement between the UCC and the United Church of Canada on Saturday, Oct. 17.
---
Related News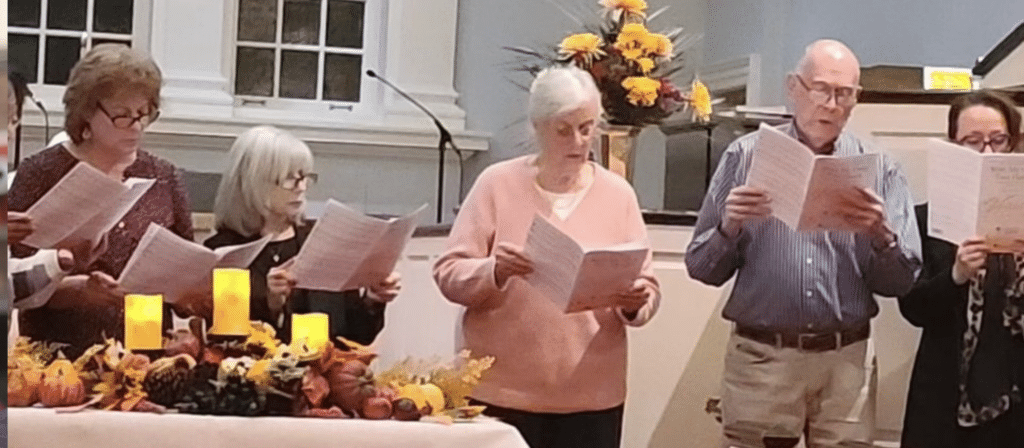 Many United Church of Christ congregations across the country participated in interfaith...
Read More