Biden's orders on guns bring hope to clergy affected by mass shootings
They are limited actions and a first step, but clergy of the United Church of Christ are hopeful that President Biden's six executive orders around gun control move the United States in the right direction — away from mass shootings.
Biden promised new gun safety measures on his first day in office. He recommitted to gun control in remarks after a gunman killed 10 people in a Boulder, Colo., grocery store on March 22, days after six others died in gunfire in Atlanta March 16. But legislation to ban assault weapons or bring universal background checks has bogged down in Congress.
"Gun violence in this country is an epidemic and it is an international embarrassment," Biden said on Thursday. He made the comment in the White House Rose Garden, as he outlined several steps he is now taking to limit access to guns.
What Biden is asking for
"There's much more that Congress can do to help that effort, and they can do it right now," Biden said. "They've offered plenty of thoughts and prayers, members of Congress. But they've passed not a single new federal law to reduce gun violence. Enough prayers; time for some action."
First Lady Jill Biden and Attorney General Merrick Garland joined the president for his announcement on April 8. His orders to the Department of Justice focus not just on efforts to limit mass shootings, he said, but also aim to reduce other forms of gun violence, like suicides and attacks against family members.
The president is instructing the DOJ to write new restrictions on "ghost guns," firearms without serial numbers that are harder to track. The DOJ is also to publish model "red flag laws." With these, states could remove guns from people who are seen as high risk, and review the use of stabilizing braces on pistols that turn them into a more lethal weapon. One of those devices was used in the shooting at the King Soopers grocery in Boulder.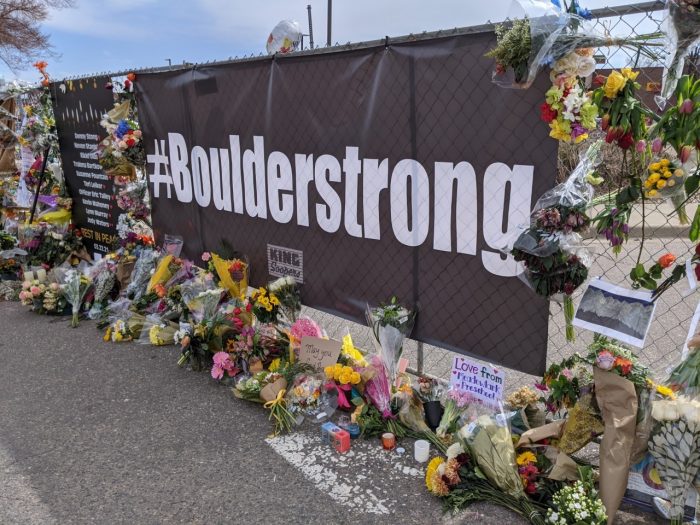 'Eager to see more done'
The Rev. Nicole Lamarche serves a church just blocks away from that store and shops there often. As pastor of Community UCC, she was called with other local clergy to help process trauma.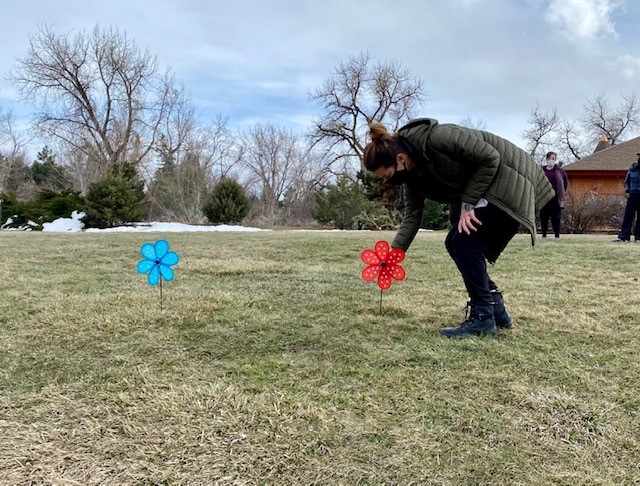 "It gives me hope when our hurting receives a response that goes far beyond thoughts and prayers," Lamarche said. "Tackling ghost guns, red-flag legislation and working on reinstating the ban on assault weapons and high-capacity magazines would change so much to protect our right to go shopping, go to school and go to worship without fear of being a victim of a mass gun violence event. I am eager to see what more will be done, thanks be to God!"
Lamarche has not been silent since the shooting rocked her community. She's spoken to City Council and has contributed commentaries to local papers, calling on her neighbors to hold on to hope and channel their anger and grief into action.
She was one of 19 clergy who signed a Holy Week message published in the nearby community of Longmont, written by a colleague, the Rev. Sarah Verasco.
'Is it enough? No'
"How many times does this need to happen for things to change?" the message reads. "We understand the magnitude of this question and the risk involved in our diverse communities. We hope you will use the power of your office in service to the greater good, and we are willing to join you and work beside you in any effort you make toward making Colorado a safer place for all people and especially our most vulnerable residents."
For Verasco, pastor of UCC Longmont, this is the second time she's been serving a church in a neighboring community to a mass shooting. The first time was in Connecticut, where she dealt with trauma and grief after the killings at Sandy Hook Elementary School.
"I applaud any measures that hold the probability of reducing gun violence," Verasco said of Biden's orders. "Is it enough? No. When I consider and compare restrictions around the sale and possession of fireworks and the sale and possession of firearms, it is clear that, on the state and national level, we are tragically slow to adopt common sense harm reduction measures in the interest of public health and safety."    
Background checks
Biden also announced he is nominating David Chipman, a gun control advocate, to lead the Bureau of Alcohol, Tobacco, Firearms and Explosives. The ATF has been without a permanent director since 2015.
The president emphasized that he will continue to push Senate lawmakers to take action on a background check bill. H.R. 8, the Background Checks Act of 2021, recently passed in the House with bipartisan support.
The UCC, which has long advocated responsible gun control legislation, has created a toolkit one can use to advocate an end to gun violence. There's also this alert one can use to send a message directly to Senators about the bill.
"While President Biden's executive actions are a positive step toward seriously addressing the epidemic of gun violence in the United States, we must do more. Executive orders are significant for signaling policy priorities, but can be rescinded when administrations change," said Sandy Sorensen, director of the UCC advocacy office in Washington, D.C. "We need to continue to press for lasting federal legislation. As people of faith, we can play a critical and transformative role in helping to shift the false and idolatrous public narrative that we must rely on guns to keep us safe."
---
Related News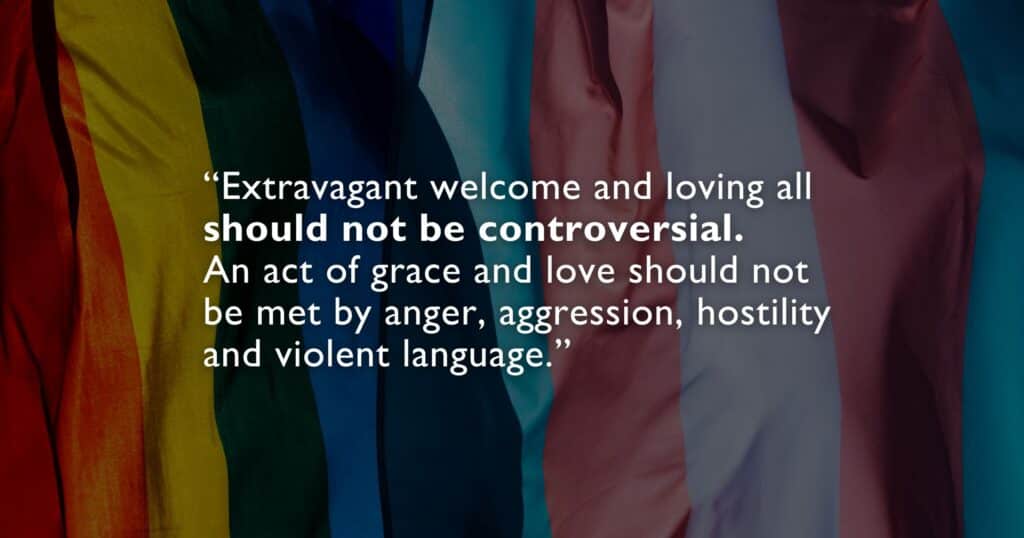 The United Church of Christ National Officers and the Conference Minister of the South Central...
Read More