Banners outside Long Island church call for respect, love for all people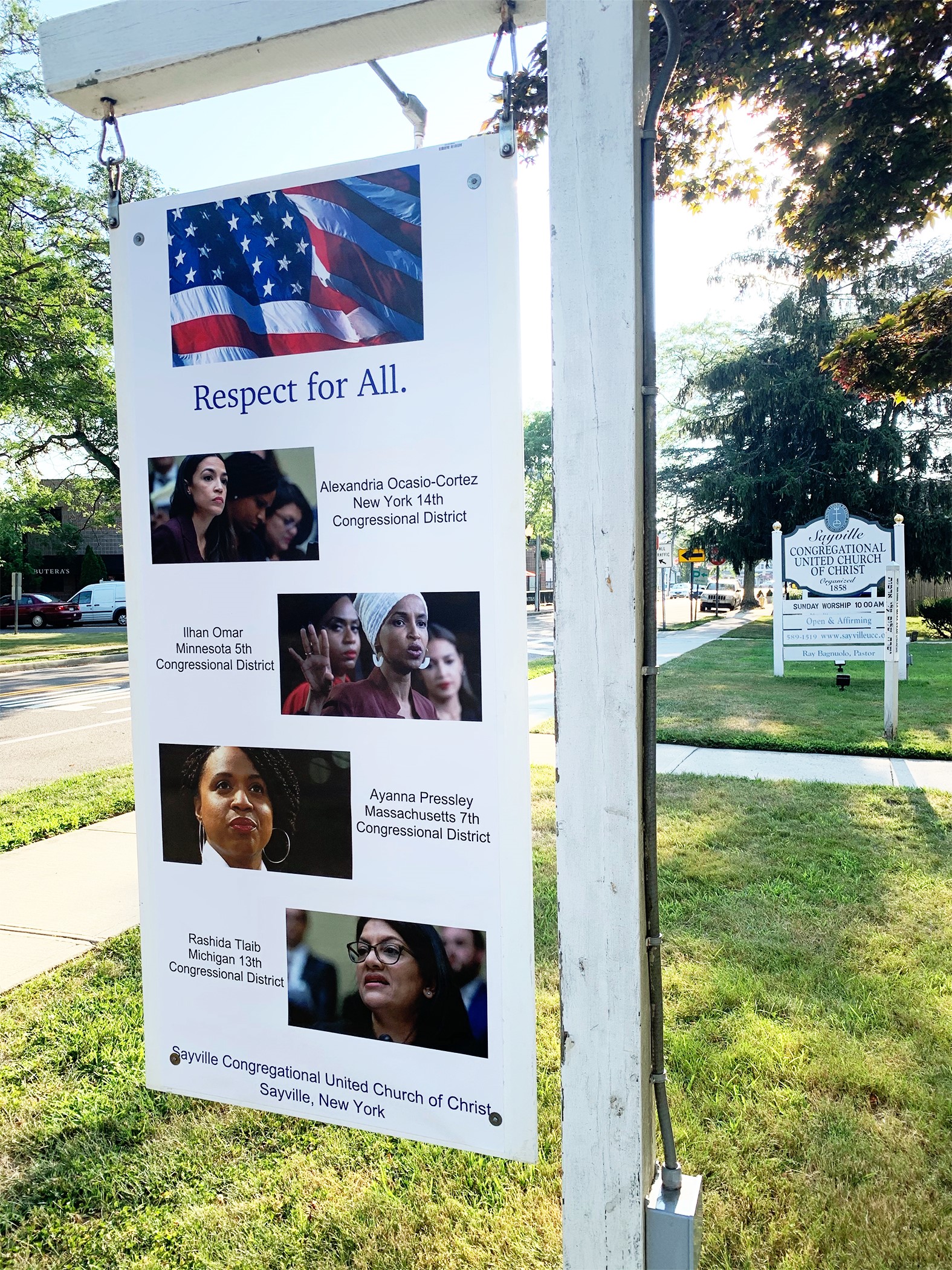 A New York congregation is prominently displaying banners on church property that encourage respect for all people as part of its covenant and commitment to justice and liberty for all. The signs outside Sayville Congregational United Church of Christ feature United States congresswomen of color recently called out by President Trump as being un-American.
"As a congregation, we side with no particular politician and believe deeply that our nation's policies must be based on respect and valuing others for who they are, regardless where they come from – or what they may believe," said the Rev. Ray Bagnuolo, church pastor. "God calls us to love one another and we believe that begins with having respect for each other, especially those with whom we may have the greatest disagreements. Our shared faiths can model the way forward when all other paths seem filled with obstacles."
The banners went up outside the church on the south shore of Long Island on Tuesday, July 30. They were created following a few weeks of discussion within the congregation. Bagnuolo said the group had a really good conversation about what the banners would feature and what they would say. The people of Sayville Congregational decided they wanted to begin a dialogue in their community about important human values of respect, compassion and care.
"In extensive conversations about expressing our voice in a manner that fosters conversation rather than confrontation, we seek to highlight basic values that have widespread appeal and have frequently been lost in our national discourse," said the Sayville pastor. "Respect is one of those values, fundamental in our interpersonal relationships in a complex society, as well as deeply rooted in our Christian faith tradition (as well as that of many other faith traditions)."
It's not the first time Sayville Congregational has publicly displayed its faith values on its front lawn. In 2013, in a call for stricter gun legislation, the church hung 20 backpacks and six teachers' bags, each bearing the names and representing the 26 innocent lives lost in the Sandy Hook Elementary School massacre in Newtown, Conn. In December 2015, church members and friends planted hundreds of white crosses in front of the church to remember communities touched by gun violence. In February 2018, wreathes and crosses were displayed to honor the students and teachers slain at Marjory Stoneman Douglas High School on Ash Wednesday of that year.
The current banners follow the same idea.
"If you are really interested in doing something, you can get so overwhelmed with what is going on — but you feel like you need to address what is important in the world," Bagnuolo said. We are constantly looking for ways to engage in conversation and talk about what we believe in."
The practice of welcoming the stranger, extending hospitality, welcoming all and respecting the sacred in each person created by God, Bagnuolo said, underscores each church display.
"We are created to be who God has made us to be, one," he said. "We resist attempts to make us behave or respond in kind to what we see as discouraging, divisive and dangerous, in all the ways that may be true.
"We believe that God is still speaking in our world; that with respect and an openness to hear one another we can find common ground to love and serve those who need us most and teach our children well."
---
Related News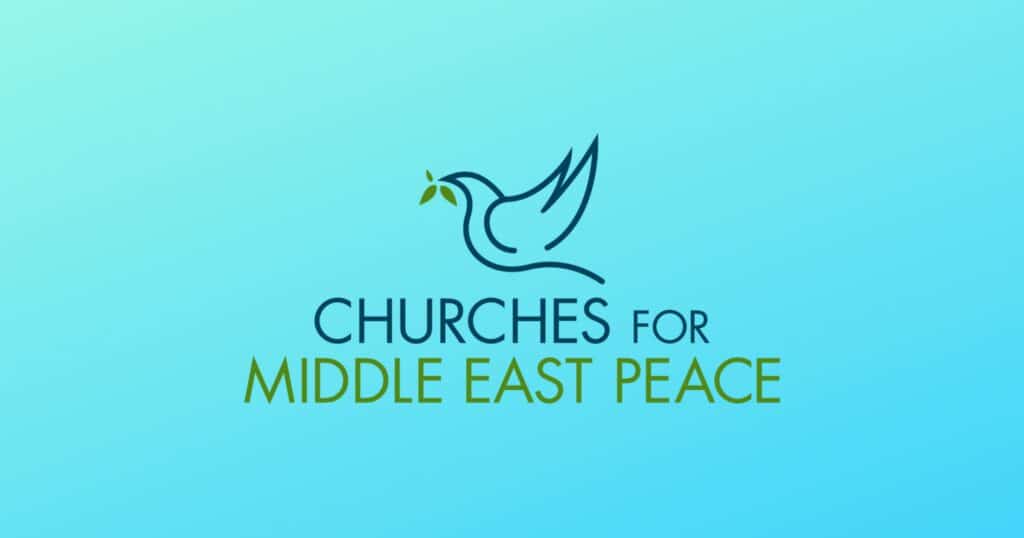 The following statement was issued Dec. 2 by Churches for Middle East Peace (CMEP), of which...
Read More