Another balanced budget approved for 2016
For the second consecutive year, the national setting of the United Church of Christ will operate with a balanced budget, as it continues living into fiscal responsibility after years of dipping into the red.
"This is my first United Church of Christ Board meeting; my first budget. We have a responsibility to safeguard and steward our precious missional resources," said the Rev. John C. Dorhauer, UCC general minister and president.
"Given the future we are envisioning, the mission we are called to undertake, and the start up initiatives I am asking the Church to engage in, this bodes well for us," Dorhauer said. "We will do everything we can to find and free up resources to fund our vision and mission. A new day is dawning. God is doing a new thing: do we not perceive it?"
During its regularly scheduled meeting Oct. 14-17, the denomination's board of directors unanimously approved a 2016 budget of $22.3 million. That includes a surplus of almost $90,000, in addition to other savings incurred from General Synod 2015.
"I am pleased that, after some creative thinking and generative discussion, we have passed a surplus budget to the tune of about $89,000," Dorhauer said. "In addition to that, we have heard that our Synod team brought this past Synod in about $272,000 below budget. Our Office of Philanthropy and Stewardship was tasked with raising $50,000 in gifts associated with Synod. They actually raised $160,000."
Board chair Dale Bonds was excited and encouraged after board members approved the budget. "We may bring more revenue than anticipated [in 2016], and there could be some changes as we support the initiatives the general minister and president will put forward," she said.
A year ago, when board members approved the 2015 balanced budget, also for $22.3 million, it marked the first time since the national setting was restructured in 2000 that it would not overspend its revenues. The year before that, in the fall of 2013, the board approved a 2014 budget with a projected deficit of $2.4 million, but also directed the four officers of the church to address that shortfall. With it came layoffs and the reconfiguration of ministry teams to make the national setting more efficient, helping eliminate $3 million in costs.
"Both the board and staff are deeply committed towards good stewardship, both in the way we utilize all our resources and in inviting giving," said the Rev. Jim Moos. "We must be stewards of all the assets entrusted to us."
Moos, the executive minister of Wider Church Ministries, recently took on the role of Temporary Interim Chief Financial Officer of the UCC at Dorhauer's request. Moos serves on the board's Investment and Endowment Committee, was former Chair of the Executive Council and its Budget and Finance Committee, and former Chair of the Wider Church Ministries Budget and Finance Committee
"Few, if any, have Jim's first-hand and practical knowledge of national setting finances," Dorhauer said. "Jim is superbly and uniquely qualified for this extra layer of work I have asked him to undertake on our behalf."
The denomination's finances could also be bolstered by the sale of the hotel adjacent to the national offices. That hotel and the land on which it sits, owned by the UCC, was put up for sale earlier this year. A Georgia-based company is completing a 90-day review of the property before the sale closes.
"There's been a good bit of discussion about the sale of the hotel and renting out part of the national offices," said Bob Frieberg, chair of the board's Budget and Finance Committee.
The 2016 budget includes about a 5 percent draw on investment to make up a gap between national setting revenues and expenses. That figure aligns with recent draw amounts, though in 2014 the Investment and Endowment Committee recommended dropping to a 4 percent draw rate by 2019.
---
Related News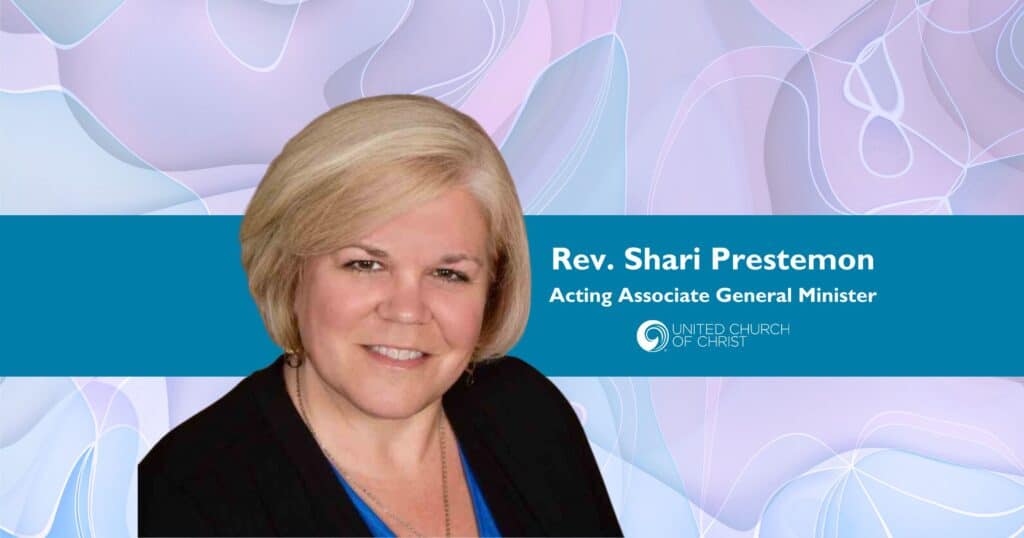 A new United Church of Christ national leader has been called. The UCC Board voted in a...
Read More