At solidarity vigils for Charlottesville, UCC clergy lead the way
In the aftermath of the protests and violence on Saturday in Charlottesville, Va., resulting in the death of one person and the injury of 19 others who were deliberately struck by a car that drove into a group of demonstrators, people of faith are speaking out at vigils in different parts of the country, offering solidarity with those in Charlottesville pushing back against hatred, standing for a just world for all.
Clergy and congregants of the United Church of Christ have been at the forefront of those vigils — right where they belong, according to the Rev. John Dorhauer. The denomination's general minister and president said, "The United Church of Christ will not be on the sidelines while racists, bigots and white supremacists align their forces."
Dorhauer was one of about 25 to 30 interfaith leaders to take part in a vigil, planned by religious and civic organizers, on the steps of Cleveland City Hall on Monday evening, Aug. 14. The event was touted as a "rally against hate," something that Dorhauer says must be confronted at every turn by the UCC at every setting. About 50 people attended the service.
"I will join my voice and present my body along with leaders at every level of this denomination who stand in solidarity as a force for race equity," Dorhauer said. "Hate will not prevail. We will continue to show up until such time that love and justice prevail."
Elsewhere in the nation, thousands of Minnesotans denounced racism at a vigil on Sunday night as attendees sang songs and hoisted signs and candles in the air. The Rev. Ashley Harness, pastor of Lyndale United Church of Christ in Minneapolis, was one of several religious leaders to speak at the rally. She said she came as a white Christian woman to "repent for the sins of white supremacy."
In Texas, about 100 people attended a Saturday vigil in Travis County, where the Rev. John Gage, senior pastor of United Church of Christ of Austin, told the crowd outside a courthouse that those who aren't actively opposing racism are complicit in its oppressiveness.
"This racism, this white supremacy wears our face," he said. "And it's up to us (to end it)."
In Indiana, a Sunday rally in the northwest part of the state drew about 125 people according to reports, with faith leaders condemning the rise of hate speech. One of them, UCC minister the Rev. Marie Siroky of Trinity UCC in Gary, Ind., told the crowd to remain engaged in confronting racism.
"There are times to turn the other cheek. Now is not the time," said Siroky. "I'm not advocating violence. It is time for a spiritual resistance in this country."
Other solidarity and anti-racism rallies took place in different parts of the country, and more rallies are scheduled throughout the week as well.
---
Related News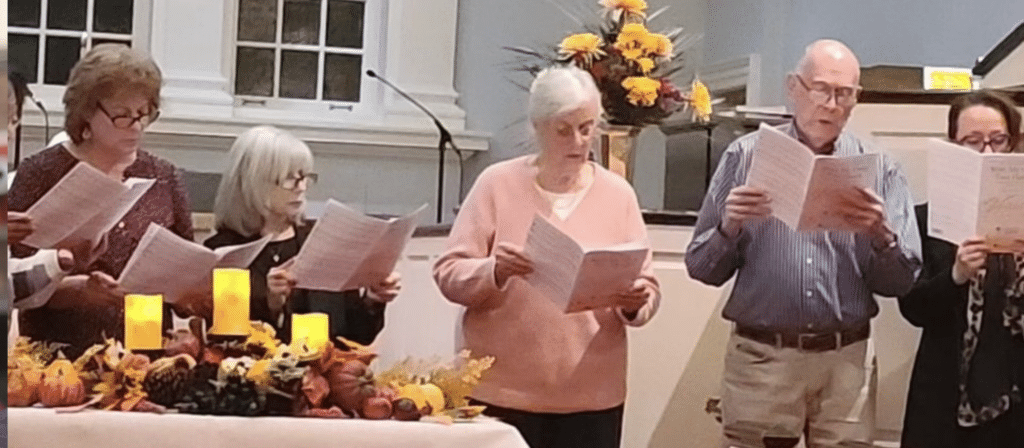 Many United Church of Christ congregations across the country participated in interfaith...
Read More