Asheville church re-imagines community on its property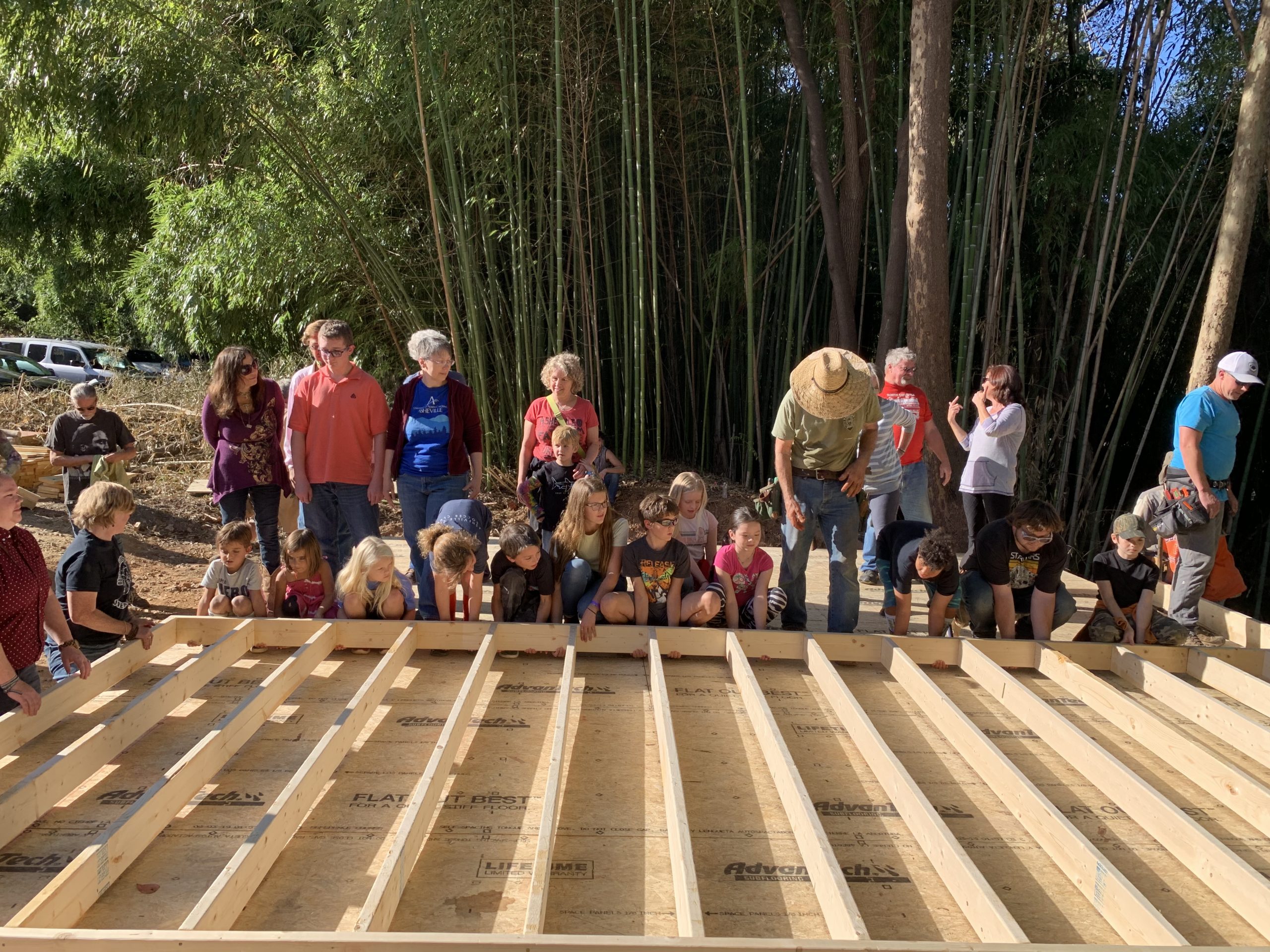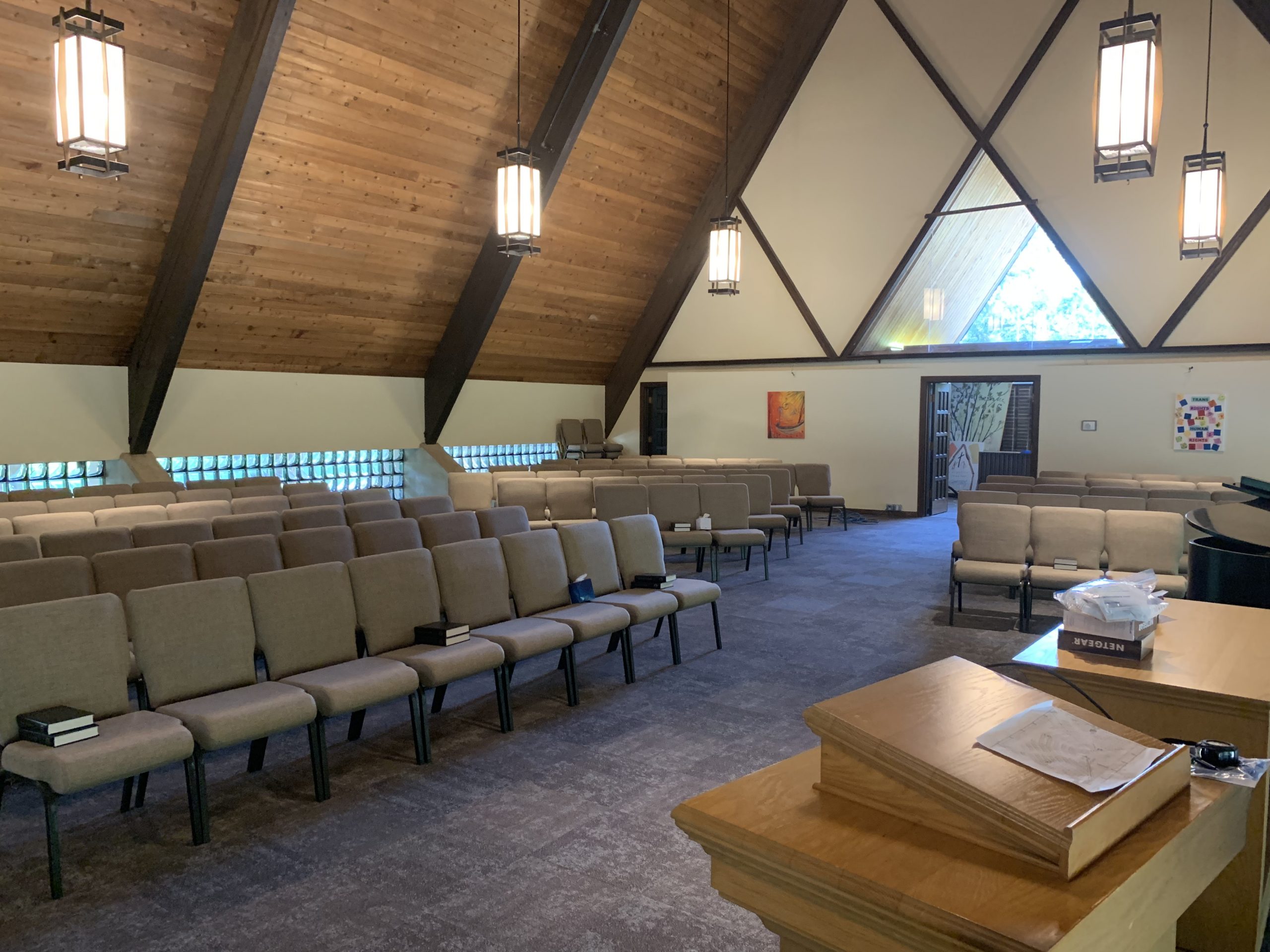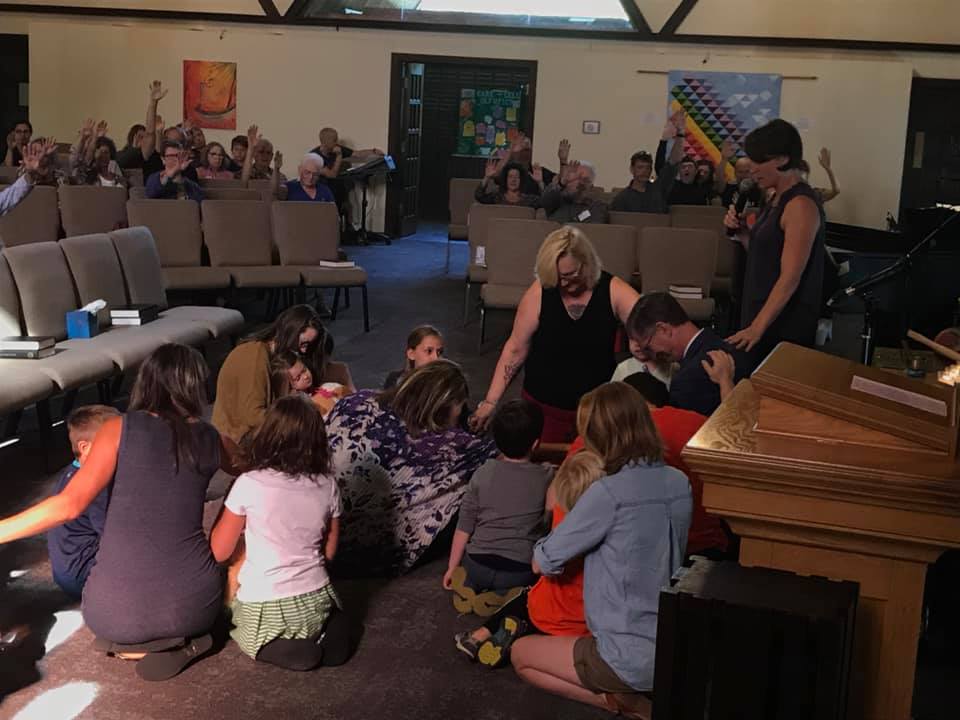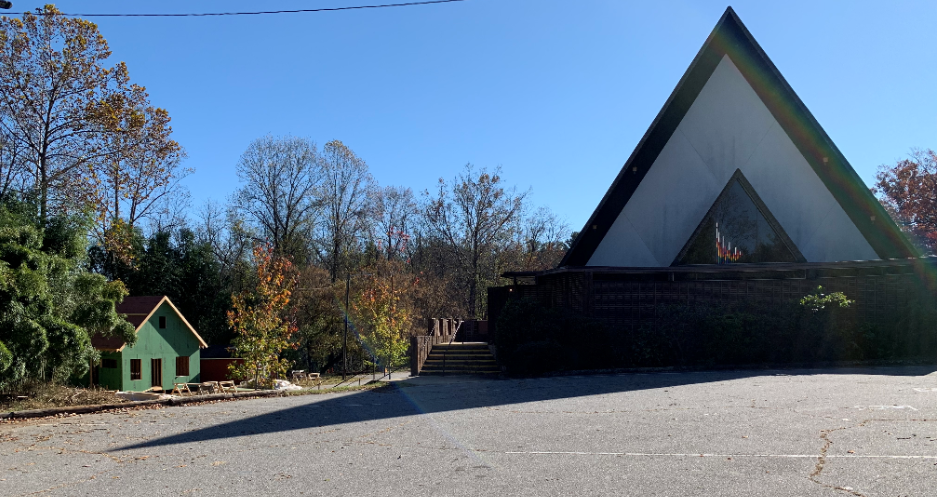 A village of micro homes is going up on the property of a planted United Church of Christ congregation in Asheville, N.C. It's part of a collaborative effort to share resources with those who share the same values, capping an ambitious to-do list for a new church started just 10 years ago.
"We are unapologetically followers of Jesus. We have a very expansive understanding of God. We created something out of nothing in response to the things in the church that didn't work for us and evolved out of a geographical grounding of our region," said the Rev. Sara Wilcox, pastor of Land of the Sky UCC.
But Land of the Sky UCC is not your typical faith community. It is entwined with a number of like-minded partners, both on-site and in surrounding Western North Carolina. The building in which it was planted – which it left for a time, then returned to and purchased – sits on just over four acres. Land of the Sky intends to use all of it for the betterment of life, and for transformative justice.
The micro homes are the latest step in a journey that has included multiple worship locations, creative stewardship of spaces, partnerships with church and community partners, and big visions for ministry with and to people on the margins.
'Space to do things collaboratively'
In 2009, the new church was planted at 15 Overbrook Place, nesting in what was Westminster Presbyterian Church. Three years later, Land of the Sky moved to another church, where it stayed for three more years. When Westminster Church planned to close, Land of the Sky reached out to the Presbytery of Western North Carolina and bought the building with the PWNC's support, to continue to use the campus for ministry. With the Presbytery as lender, the congregation is four years into an $800,000, no-interest purchase agreement.
"We call the property 15 Overbrook Place because we believe that the building will require collaborative space to sustain and maintain. We also believe the church is not a building," Wilcox said. It now houses two churches, Land of the Sky and its sister congregation, Circle of Mercy, formed in 2001 and affiliated with the UCC and Alliance of Baptists. The older congregation, Wilcox said, was very supportive when Land of the Sky began. Land of the Sky worships Sunday morning, Circle of Mercy worships in the evening.
The two congregations also share a number of multi-purpose spaces at 15 Overbrook Place with a business networking group, an improv group, a tai chi group and an aftercare program, and soon, a school.
"Next year we anticipate a Montessori School taking up residence in our kids' wing. All spaces are created to be shared," Wilcox said. While she dreams of a piece of land that is collaboratively owned, she realizes the practicality of the church owning the land. "If we want places and space to do things collaboratively with those of shared values, we have to be somewhere. So, we had to have a building."
The building has already seen several improvements.
"We renovated the sanctuary because of a theological commitment to space that cultivates connection and community and lives into less-hierarchical arrangements," Wilcox said.
But despite careful planning – and major 10thanniversary building improvements, thanks to a generous seed gift and campaign – the congregants at Land of the Sky haven't been able to connect all the dots in their strategic plan. Planting an urban garden would have compromised the church's tax status. A social enterprise involving a woman who was once incarcerated was too much for her, too soon.
"We have engaged in many conversations about taking on different partners," said Wilcox. "I would say this system is fragile, highly adaptive and still an experiment."
A death, a vision and a new partnership
"In the fall of 2016, our friend, Janet Jones, froze to death on the street of Asheville," said the Rev. Amy Cantrell, co-director of BeLoved Ashville, an "intentional community" that works with and for people on the margins. "On any given night 500 to 600 adults and 700 children are homeless here. In 2018, chronic homelessness in Buncombe County increased by 50 percent. We are over 5,000 units shy of the affordable housing we need right now to house everyone in our community. When Janet died, we sat in a circle of impacted people at BeLoved, called Homeless Voice, and we asked one question: 'What are we going to do about this?'"
The group, through several conversations, decided to design and create their own homes that would allow them to live in a community they love. The idea for the BeLoved Village was born. Organizers spent 2017 researching and developing a model they thought could fill the housing gap.
"We put out a two-minute video asking the community to support this dream, including sharing land and volunteers," Cantrell said. "Seventeen days later, we had an email from Pastor Sara saying that the good people at Land of the Sky UCC would like to talk with us about our project and potentially sharing a piece of land! The project took off from there with the community coming around this vision!"
'We felt compelled to share'

"In the Spring of 2018, we voted to cede about an acre of land for the Tiny House Village," Wilcox said. "We did this after our ministry partner shared their dream for a village and need for land. Their proposal released on social media indicated $60,000 for land in Buncombe County. Matthew Desmond, the author of Evicted and General Synod keynoter, spoke in October of 2017. There was a growing awareness of the existing housing crisis and how white supremacy weaves through property ownership. Having been given such a unique opportunity to acquire this property, we felt compelled to share it."
"We are close to a major bus line. We are on an economic thoroughfare. This property is zoned for housing. In many ways, we are uniquely suited for this," she continued. "We didn't have $60,000, but we knew were about to take responsibility for this land and wanted to steward it well."
The partnership led to surveys, site plans, meetings with the city and surrounding neighborhood. After a permit to build the model home was issued, people from a number of denominations and from the private sector came together to donate their time and talents. Civil engineers, graders and laborers all volunteered, Wilcox said. BeLoved collaborated with a local college and its building crew came during the fall break and put up a house in October. There is a fundraising plan in place to secure the resources for 11 more homes.
"The Rev. Amy Cantrell and her team at Beloved Asheville coordinate workdays and volunteers. BeLoved Asheville drives the project, we collaborate alongside," Wilcox said. Together, they hope to replicate the model home and complete the entire micro home community in 2020.
"We are not building a tiny house village, we are ceding the land and collaborating in faith. BeLoved has been in relationship with people on the streets for decades, and they will be the people who will live there. Three trailblazers have been identified. The other nine have not been decided. The folks who come here will have far less than those who can get a Habitat House."
Building connections as well as homes
"Jesus was a carpenter but as a community builder he knew that one of the greatest construction projects is God's beloved community," said Cantrell. "We know that building homes is part of the vision of the beloved community. As the prophet declares: 'They shall build houses and live in them.' And we know that the beloved community is also built on the deep interconnections we form when we know each other across all of the lines of segregation and marginalization. This is truly what the BeLoved Village is forming — bringing neighbors together and being the hope.
"Sharing land is incarnating the gospel — good news to the poor and oppressed. Building villages with equity is incarnating the gospel. Doing justice in the face of racism and gentrification is incarnating the gospel. We are grateful to Land of the Sky for living the vision of love in concrete ways with us at BeLoved Asheville."
"Pastor Sara is a dynamo who has helped this church organize in ways that demonstrate their clear love of neighbor," said UCC General Minister and President John Dorhauer, noting the micro homes are going up in order to alleviate the stress experienced by the homeless in the community. He visited the church this summer. "No obstacle will deter them as they face zoning, funding, and construction challenges and meet them with tenacity and creativity."
A pragmatist, Wilcox is also building exit strategies in case the bold vision ever needs to be scaled back. She said the tiny houses are on land that will be deeded to the partner ministry in the event the church sells the property.
"Risk is important but it's equally important to make arrangements to ensure our collaborative partners are not completely intertwined in our risk. They have their own.
"We work with what we have and we trust God will make a way," Wilcox said. "And the way is the way — we don't spend our time and tears on what could have been."
---
Related News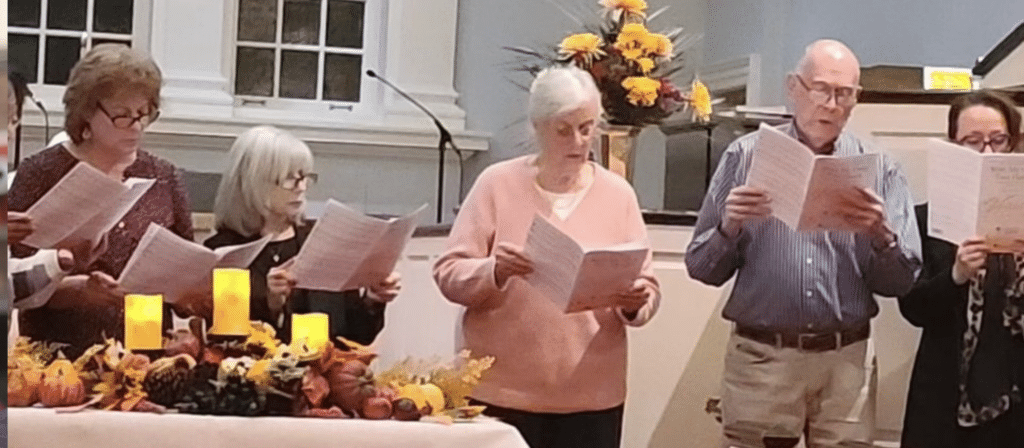 Many United Church of Christ congregations across the country participated in interfaith...
Read More