Arson destroys historically significant church in North Dakota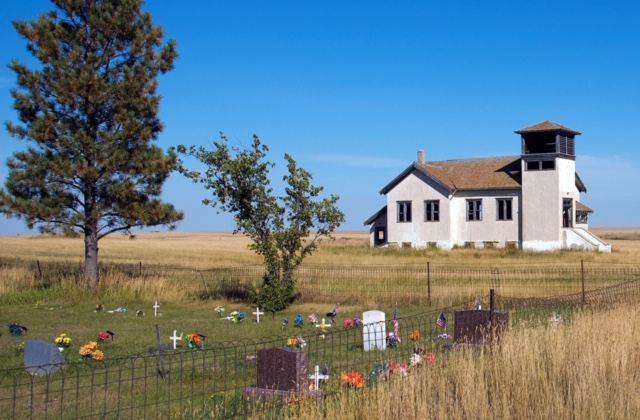 A piece of United Church of Christ and MHA Nation history is gone. On April 22, fire ravaged the former building of Memorial Congregational Church, located south of Parshall, N.D., on the Fort Berthold Reservation. Investigators are determining whether the blaze was accidental or from arson.
"Gayle and I — along with so many others — are saddened tremendously by the loss of this historic church," said Gayla Sherman, co-executive director with Gayle Klopp of UCC-related Charles Hall Youth Services in Bismarck, N.D., a CHHSM member serving at-risk children and youth. "Our hearts are heavy, and are prayers are with the many MHA Nation families on Fort Berthold for whom this church and its past hold special memories."
Memorial Congregational was founded by the Rev. Charles Hall — namesake of Charles Hall Youth Services — who arrived in the Dakota Territory in 1876 to serve the local Mandan, Hidatsa and Arikara tribes. Today, these Three Affiliated Tribes comprise The MHA Nation. Hall's ministry was carried on by his successor, the Rev. Harold Case, and Case's wife, Eva.
Dedicated to Hall's second wife, Susan Webb Hall, Memorial Congregational was finished in 1926 and was originally located in Elbowoods, N.D. When the Army Corps of Engineers flooded a region along the Missouri River, including Elbowoods, in 1954 to build the Garrison Dam, townspeople moved the building — and its adjacent cemetery — to safe ground.
"Hundreds of families were forced to move out of their homes. A hospital, school, and many businesses were flooded," said Mike Kopp on his website beautifulbadlandsnd.com. "Starting on a Friday night, local farmers and ranchers worked non-stop to lift [Memorial] from its original footings at Elbowoods. They raced against the flood waters moving into town. By the time they got it up a bit of a hill, the flood was already taking over the original site. Their work was not done until they moved the building nine miles farther north near the communities of Lucky Mound, Parshall, and White Shield."
Gradually, people displaced by the building of the dam moved out of the area. Although the church building had closed years before the fire, it remained a symbol of all the trials local people had endured, said Kopp, as well as being a reminder of the social justice work embodied by Hall.
"No windows or doors remained on the old structure. It appeared to be solid in its old age. The building was destined for the National Historic Registry," Kopp said. "Tribal elders and retired rancher families who remember the legacy of this building and what it represents are mourning." MHA Nation chairman Mark Fox told the Bismarck Tribune that the loss of the building is "devastating for our people. Our nation mourns with all those who held a special place in their hearts for this sacred place."
According to the Tribune, the Memorial Congregational board of directors were planning to restore the church building because of its historical significance. The board is now contemplating what direction efforts should take to honor the church and its history.
---
Related News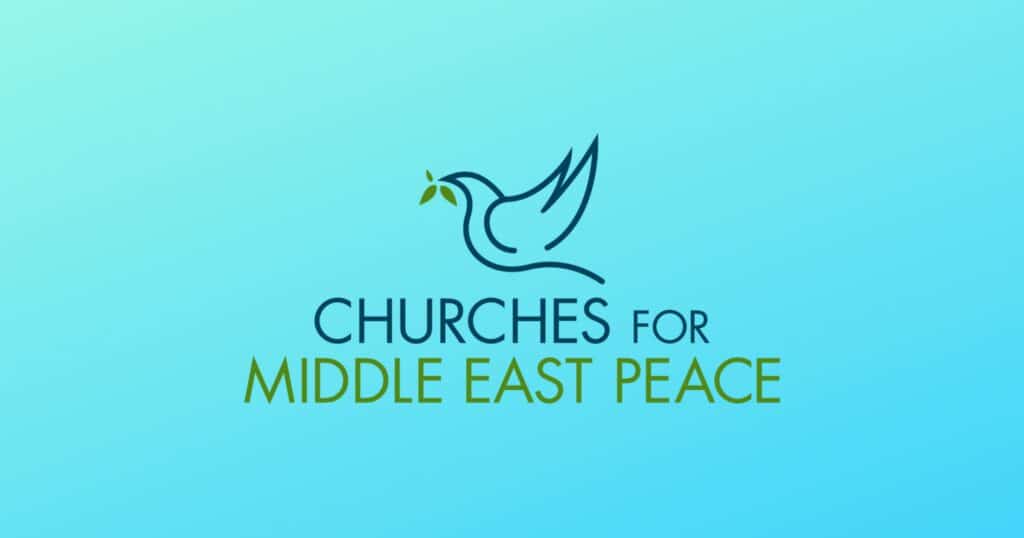 The following statement was issued Dec. 2 by Churches for Middle East Peace (CMEP), of which...
Read More