UCC, other groups calling to curb anti-Muslim language in political campaigns
As the political campaign season ramps up, United Church of Christ national leaders want to hear more inspiring ideas that address the country's issues, and less of the divisive language that negatively typecasts Muslims. The UCC, along with the Christian Church (Disciples of Christ) and almost 50 interfaith, civil rights, community and advocacy groups are expressing concern to the chairpersons of both the Republic and Democratic parties regarding recent campaign rhetoric stereotyping Muslims.
Forty-seven different groups, including Christian, Jewish and Muslim faith communities, signed a letter to both political parties, calling to "reject this type of bigotry and state on the record that it is incompatible with this country's founding principles" of religious freedom. The coalition also asks both parties to speak against those candidates and elected officials who "promote anti-Muslim bigotry or any other rhetoric that seeks to divide Americans based on how we look or how we pray."  
The letter reads: "In just the last few days one candidate has suggested that he would be looking at getting rid of Muslims, while another has said that a Muslim should never be President of the United States and that Islam is incompatible with the Constitution. These ideas contradict the very essence of America—that a group of people from all walks of life, diverse in every imaginable way can form a lasting bond based on the shared belief in the principles of liberty, freedom, and justice." The U.S. Constitution states that there is no religious test for elected office.
The coalition reminded both parties that in 2008, Secretary of State Colin Powell, a Republican, asked the question, "Is there something wrong with being a Muslim in this country?" To which he answered, "The answer is 'No.' That's not America." 
Read the full letter here. 
---
Related News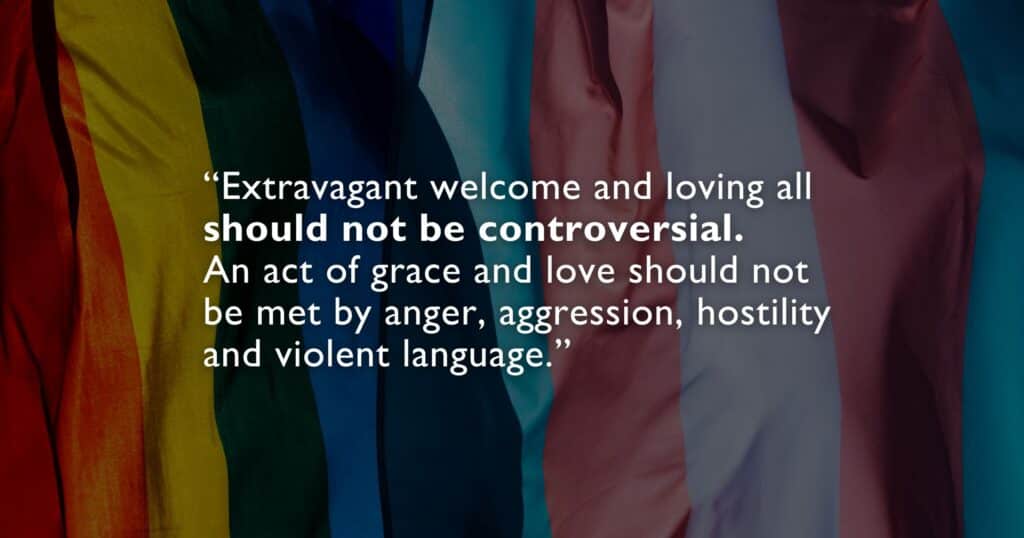 The United Church of Christ National Officers and the Conference Minister of the South Central...
Read More