Andover Newton bringing people of faith together to 'say no' to gun culture
A seminary of the United Church of Christ is hosting a two-day summit this week that will bring together religious, civic and academic leaders in discussion on increasing gun violence it says is raging through American cities.
Andover Newton Theological School, the first seminary in America and the oldest graduate school of any kind, is gathering alumni and friends from Oct. 22-23 in Newton Centre, Mass. for "Subverting the Gospel of Guns." It aims to focus a response by people of faith to the current situation in the United States and will provide action steps for working together to change the culture of guns and violence in our communities. The event includes keynote speakers, panel discussions and worship.
"Gun violence is an issue that touches every person in America, including our students, alums, and the churches they serve," said Jennifer Lenox Craig, vice president of institutional advancement at Andover Newton. "It is our conviction that the idolization of guns in this culture is antithetical to our core beliefs about justice, mercy and peace. Clergy are often the ones people turn to in the wake of an act of communal violence and they do provide a comforting presence."
"However, clergy can also use their position and identity to do more," she added. "This summit is designed to help equip clergy and other people of faith to 'just say no' to the NRA and the gun culture they promote by becoming advocates and activists in the cause."
One of the ways event organizers are helping summit attendees become advocates against gun violence is by providing a "commitment card," with 10 actions they might undertake to make improvements on the issue, from attending peaceful demonstrations, to writing their elected officials, to divestment from gun manufacturers.
Among the event's keynote speakers are Massachusetts Attorney General Maura Healey, Boston Mayor Martin J. Walsh, as well as Boston Police Commissioner William B. Evans and Superintendent in Chief William Gross. A special dinner will honor Andover Newton alumnus and trustee the Rev. Jeffrey L. Brown, who will receive the school's Spirit of the Hill award for his peacemaking ministry — first as a co-founder of the Boston TenPoint Coalition and now as president of Rebuilding Every Community Around Peace (RECAP).
"It shows there is a broad spectrum of people working together on this issue, and we hope we can make improvements by working together," Lenox Craig said. "In our view, the long-term solution is changing cultural attitudes, as has happened with, for example, smoking. However, in the short term, stronger gun laws, community solidarity and educating others about the real facts are important steps we can take now."
---
Related News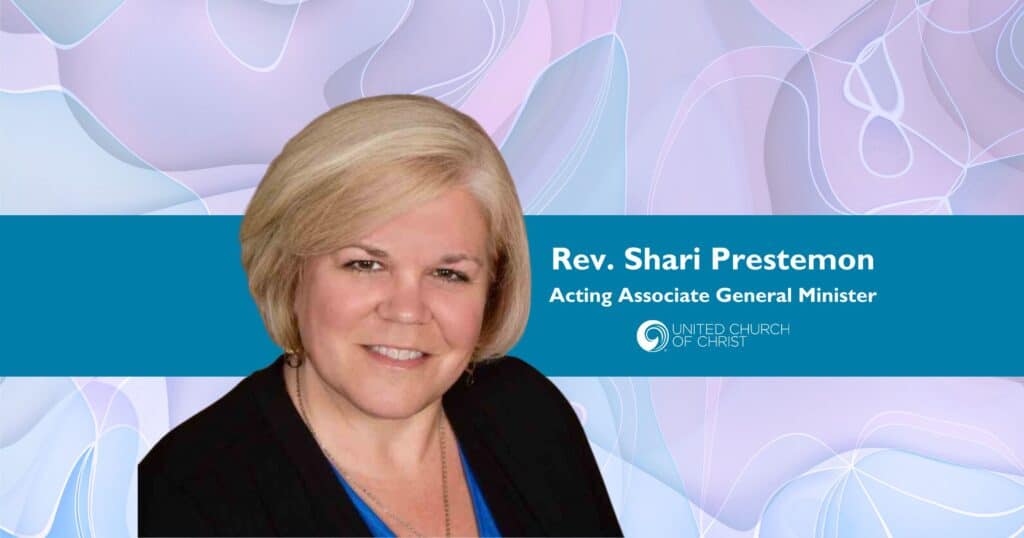 A new United Church of Christ national leader has been called. The UCC Board voted in a...
Read More