Alan Miller, retired Conference minister of 'great, good humor,' dies at 70
The Rev. Alan Miller, remembered by colleagues as a joyful and effective builder of relationships in the ministries of the United Church of Christ, died Dec. 2, in High Point, N.C. He was 70.
He retired in 2017 after more than 40 years in ministry. He was a local church pastor in Pennsylvania, an associate on the staff of the UCC's Southern Conference, and finally Conference minister in Penn Northeast.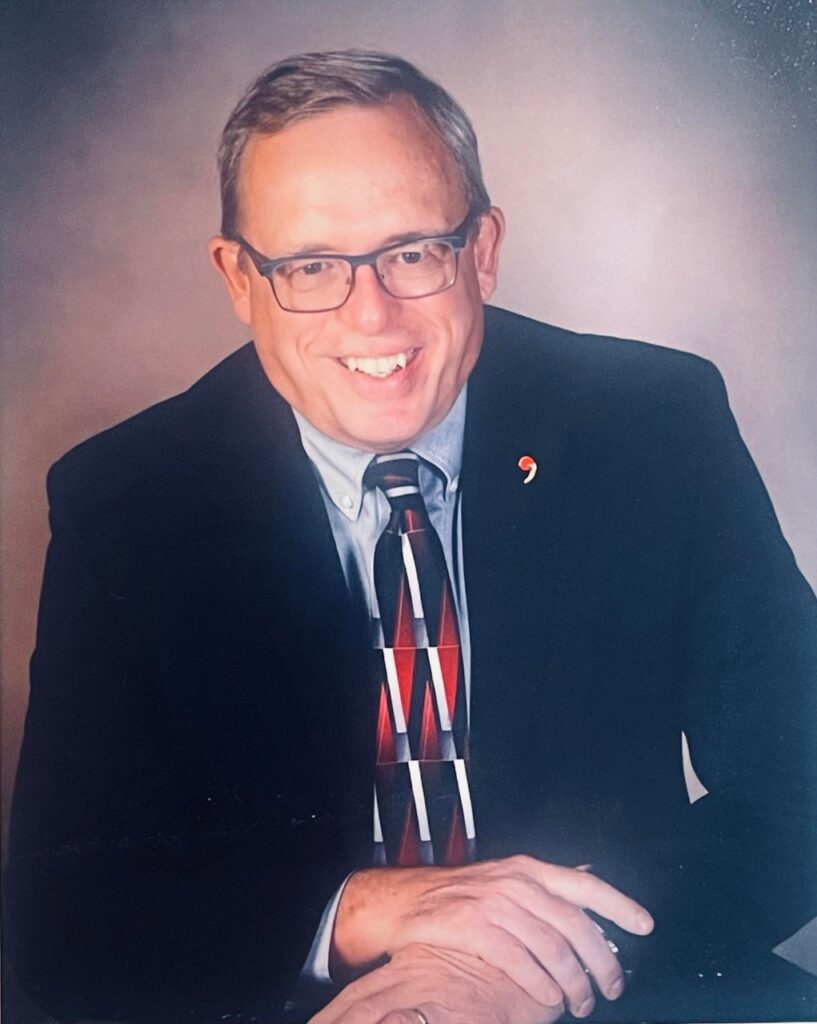 His death followed seven years of treatments for cancer and encephalitis, said his daughter, Christina Miller Lipstreu. That journey is chronicled at this "Miller Strong" page at CaringBridge.com.
General Minister and President John Dorhauer first connected with Miller when they were both Conference ministers and spoke with him regularly during his illness. "Even in his dying he made me laugh — and cry," Dorhauer said. "That was Alan — never ashamed to express any emotion. He was the hale fellow well met who never knew a stranger."
Retired Conference Minister Rollin Russell, who headed the Southern staff when Miller was an associate there, remembered his "remarkable gifts and abilities." "He had an unfailing love for people and for the UCC, matched by his deep personal integrity, his commitment to ministry, and his great, good humor," Russell said.
Pennsylvania roots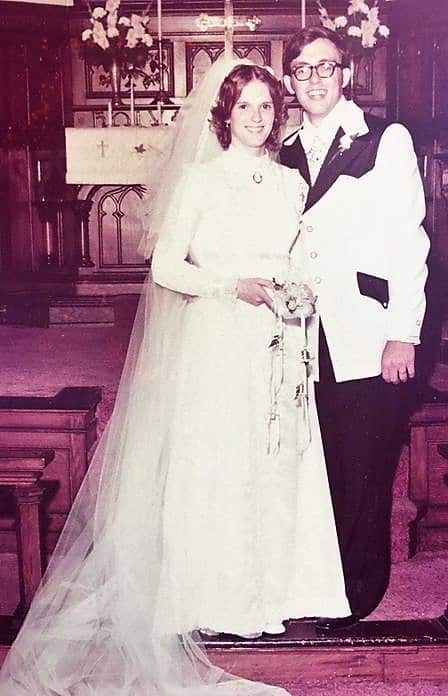 Born April 18, 1952, Alan Craig Miller lived all of his early life in Pennsylvania. He grew up in Peraksie and graduated from Pennridge High School there in 1970. He graduated from Lehigh University's College of Engineering, Bethlehem, in 1974, and from Pittsburgh Theological Seminary in 1979.
He was ordained in 1979 and first served as associate pastor of St. Stephen's UCC, Perkasie (1979-1981). He then served as:
Carolina years
Russell remembered being impressed by Miller, then a pastor in Allentown, when Russell visited Pennsylvania as a guest speaker. "A year later I was, therefore, delighted when your Ministerial Profile arrived as a potential candidate" for the Southern Conference position, Russell wrote in a 2017 tribute letter to Miller.
"Our years working together on the Southern Conference staff were among the most rewarding of my career," Russell wrote. "… I remember so fondly our staff meetings. Lots of laughs, often provided by you, stimulating discussions, thoughtful planning and decision making — it was a rare relationship that served us all well and made the Southern Conference a dynamic organization.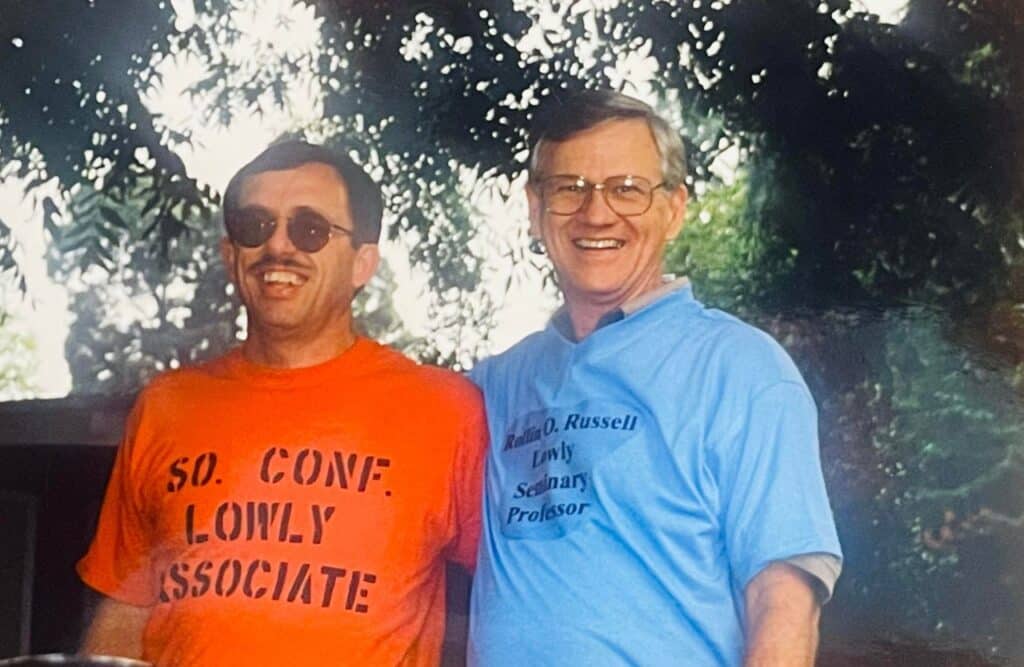 "We dealt with the residual racism of that era and the pain of helping pastors and people deal with the Open and Affirming policies of the UCC, and did it with some wisdom and grace."
Retired General Minister and President John Thomas had similar memories. "I particularly appreciated my encounters with Alan when he served in the Southern Conference," he said. "It was a time when the theological diversity of western North Carolina had grown contentious.
"In the visits I made with him to pastors and lay leaders, Alan never stepped away from core UCC commitments. But his evident concern for the well-being of his pastors and for the health of the congregations in his care, along with the way he expressed appreciation for their ministries, always helped bridge the divides."
'Smile and stories'
During his years leading Penn Northeast, Miller was well known at meetings of the wider UCC for his outgoing personality and love of laughter. Among those were yearly meetings of his peers in Conference ministry from across the UCC. "It was his unwritten role to make new Conference ministers feel a part of the circle and fully embraced," Dorhauer said.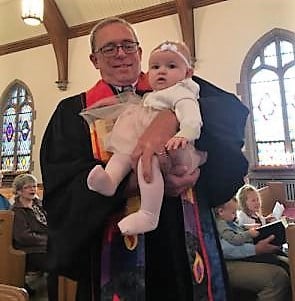 Dorhauer remembered receiving that welcome himself, repeatedly. "Alan was one of the first CMs to greet me, always with his smile and a string of stories that came with our first beer together — all of which had me laughing to no end," Dorhayer said. "When 10 years later I was sitting with him and the newest CM and hearing the same stories for the umpteenth time, I was still laughing out loud."
Miller's illness — specifically, autoimmune encephalitis as a complication of thymic carcinoma, according to his family — came with tragic timing for him and his wife, Candy.
"When Alan retired, he and Candy bought a new truck," Dorhauer said. "He talked about this for a full year before he finished. He was going to outfit it with all his tools and gadgets, and he and Candy were going to travel around to various Habitat for Humanity sites and build homes. He could not have been any happier about that.
"About one month after he retired is when he was diagnosed with the terrible cancer that slowly ate away at him. It was awful. … Slowly, his memory began to fade. I would call him and we would talk, and he always asked me the same question: 'John, I can't remember: was I a good Conference minister?' I would regale him with stories of his accomplishments and how deeply loved and respected he was by his peers and the clergy and leaders of his Conference. He would be so proud and happy to hear that."
Memorial arrangements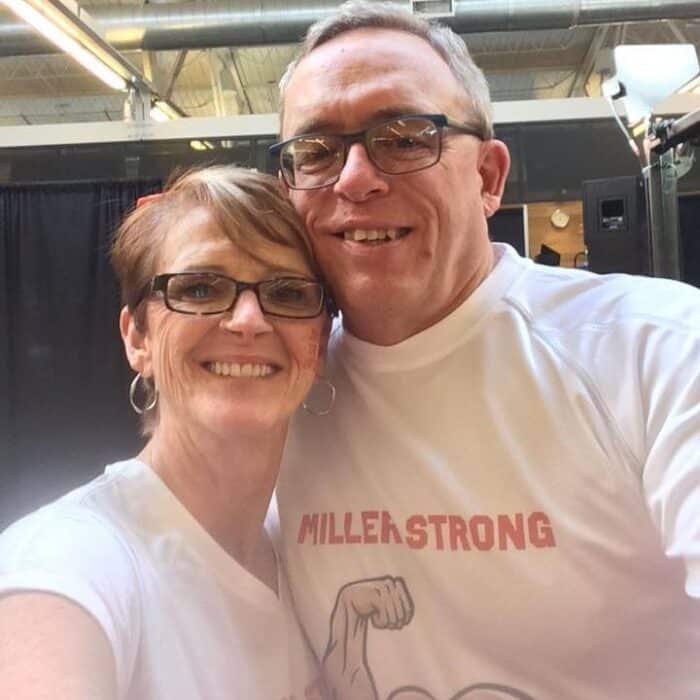 Miller is survived by his wife Candy, son Mark and his wife Stephanie, daughter Christina Lipstreu and her husband James, and five grandchildren: Ian, Ellie, Cooper, Miller and Harper.
Memorial services will be held at Jordan United Church of Christ, the Millers' home church in Allentown, Pa., on Friday, Jan. 6, 2023, at 11 a.m. A livestream of the service will be available here. More information on arrangements can be found on this Heintzelman Funeral Home page.
"Alan always brought enthusiasm and joy to his work, joy that was contagious," Thomas said. "His smile and his heart were broad and embracing."
"I smile and give thanks when I think of him," Russell said. "We will miss him deeply."
Hans Holznagel is a former member of the UCC news team. He retired Dec. 1 after a career that included many roles in the UCC's national ministries, dating back to 1984.
---
Content on ucc.org is copyrighted by the National Setting of the United Church of Christ and may be only shared according to the guidelines outlined here.
---
Related News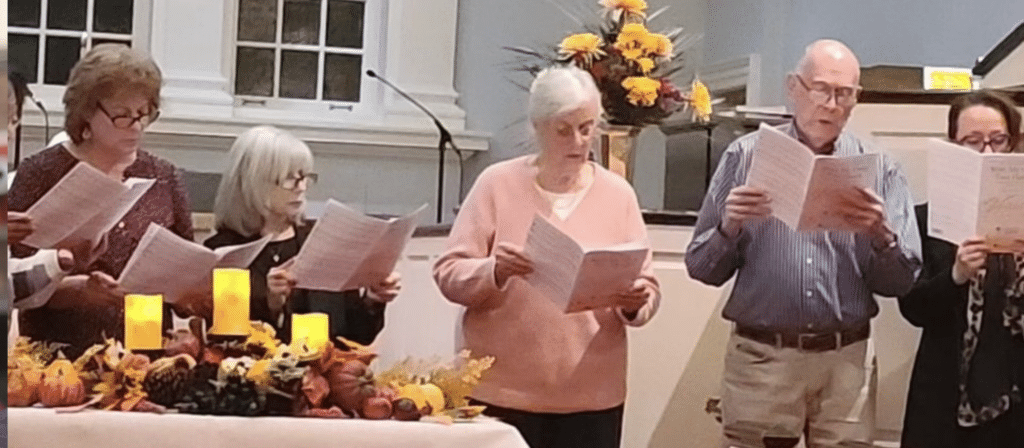 Many United Church of Christ congregations across the country participated in interfaith...
Read More