After election, faith groups still strive to create 'Beloved Community'
In the aftermath of the 2016 Presidential Election, faith communities are carrying the mantle this week in a continuing effort to create the "Beloved Community" through a series of rallies calling for healing throughout a divided nation.
"Many are feeling vulnerable in light of last week's events, and we want to say to friends and family in Holland that we are here for you if you are feeling bewildered, threatened, scared," said the Rev. Bryan Berghoef, pastor of Holland United Church of Christ in Holland, Mich.
Burghoef was among the 100 people at a candlelight vigil on Tuesday, Nov. 15, at a local park calling for peace and unity. Participants held signs that read "Be nice" and "Love trumps hate."
"We feel concerned for our nation, afraid for our children, anxious for our allies and worried for our world," Berghoef told the crowd. "We feel for our gay friends, our immigrant friends, our Native American, African American friends and Latino friends. Our friends who are Muslim or of other faiths."
Similar events have unfolded elsewhere, including one last weekend in Illinois. The Rev. Peggy McClanahan attended a rally in Oak Lawn, Ill., with 15 members of her congregation, Pilgrim Faith United Church of Christ. The Saturday, Nov. 12 gathering, which had been planned for months, drew 200 people in support of the community's Muslim neighbors. The group took a stand against the anti-Muslim rhetoric that became common throughout the election cycle. Christian, Jewish and Muslim leaders spoke, calling on President-Elect Donald Trump to walk back his statements about banning all Muslims from entering the country, or suggesting he would target people entering the U.S. from countries with any ties to terrorism.
"We have been hearing stories from them of increasing verbal and physical threats and attacks which have increased as the election rhetoric escalated," McClanahan said. "We wanted to stand with them, and invite the community to stand with them, to say this is wrong, they are our neighbors and we support them. Jewish Voices for Peace helped organize this event as part of their anti-Islamophobia work."
While the event was not planned as an election protest, McClanahan does believe that the Nov. 8 results brought additional people to the rally. "Many people, including many of my church's members, are genuinely concerned and frightened by the hatred and bigotry that has been unleashed," she said. "Members report that their children are afraid that classmates who are Mexican and Muslim will be deported. There have been more overt verbal taunts and aggression toward people of color and Muslims and LGBTQ+ youth in our local schools. We wanted a way to stand up and publicly say, 'This is wrong, this is unacceptable, this is not who we are.'"
McClanahan explained that Pilgrim Faith UCC plans to continue its efforts, alongside the interfaith group Oak Lawn Clergy and Religious Worker's Association, which has made previous statements of support when there have been attacks and threats again local Muslims. The congregation is also planning one of its Lenten programs in March to be a presentation by local Muslims about their faith and what they experience in the local community, followed by questions and dialogue.
Pittsburgh minister the Rev. Douglas Patterson, pastor of Smithfield United Church of Christ, said he has trouble finding the words to comfort those who fear what the future may look like in the years to come — in part because of Trump's comments about deporting undocumented immigrants and the Republican Party's stance against marriage equality.
"We're so deeply divided, the division is hard to grasp," said Patterson, whose congregation has welcomed people of diverse backgrounds and sexual orientation. But, he cautions, now is not the time for people of faith to become complacent about moving forward for equality.
"We are an inclusive church, but we can't be satisfied with that," he said. "The voice of the church has to become more prophetic."
---
Related News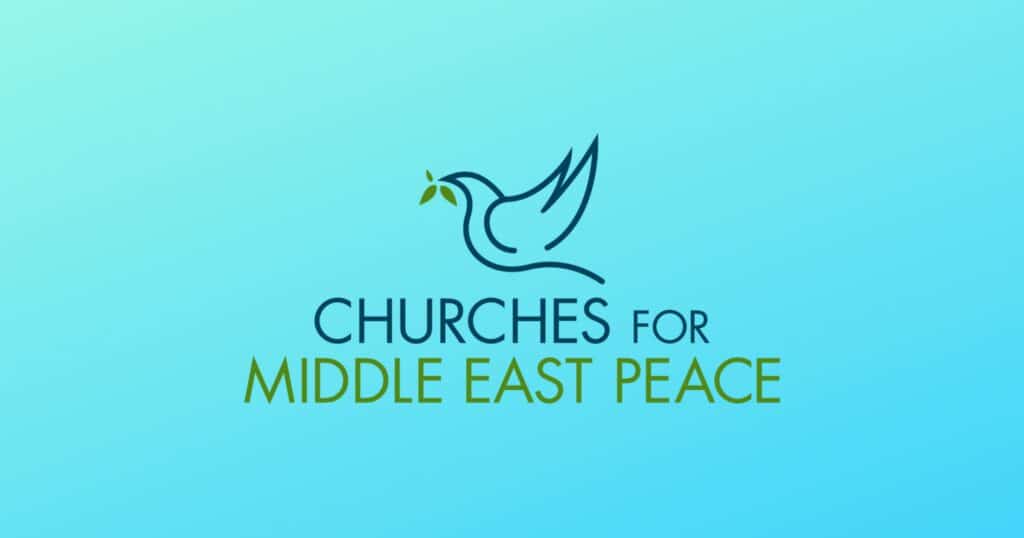 The following statement was issued Dec. 2 by Churches for Middle East Peace (CMEP), of which...
Read More