Acclaimed Trinity Choir shines in an event to support children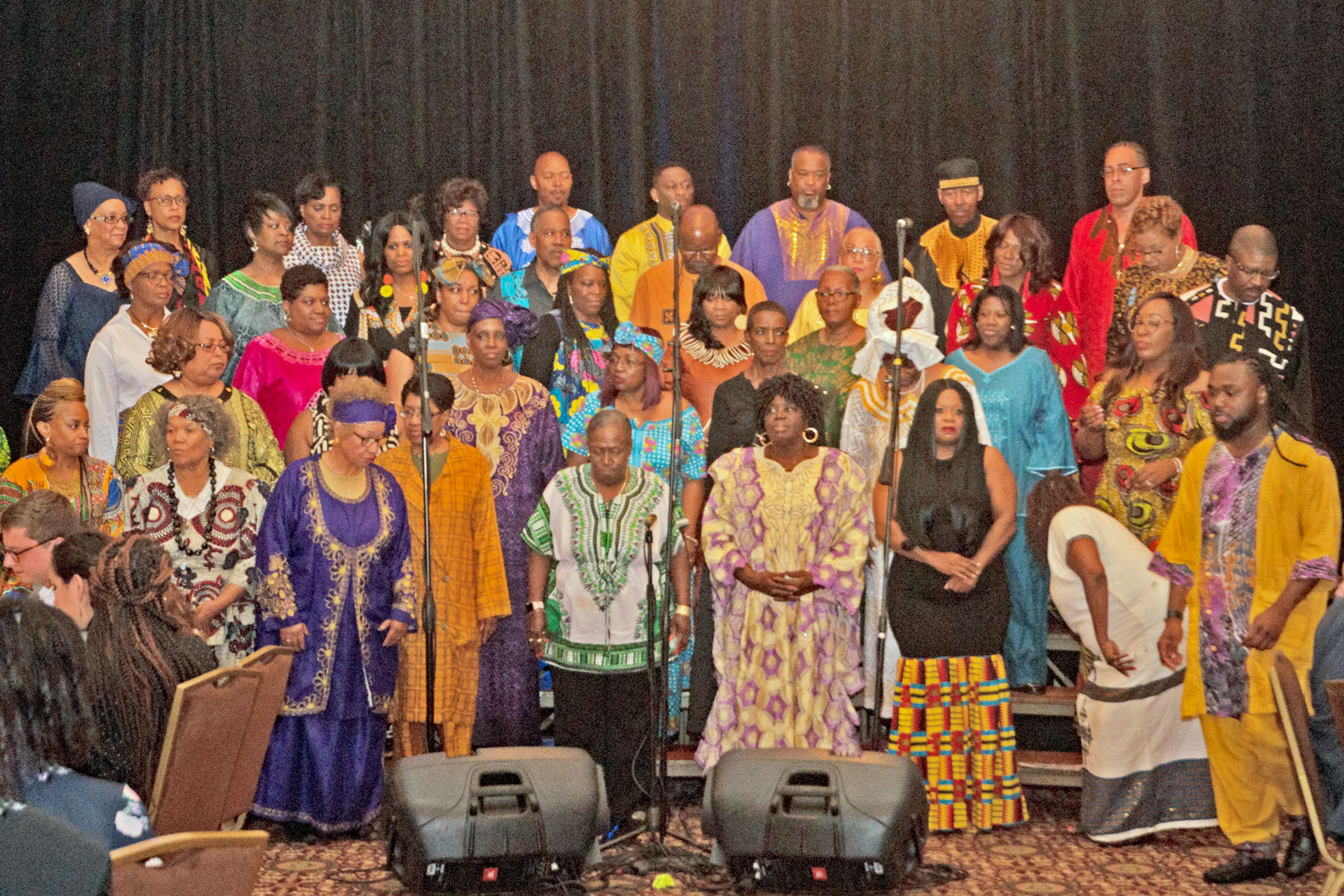 At a General Synod whose theme is Shine, the choir of Trinity United Church of Christ, Chicago, helped shine a light on the needs of children during a sold out fundraiser.
Songs, drums and poetry served as worship at "Saturday Night Out!" sponsored by United Church of Christ Justice and Local Church Ministries. The event raised funds for denominational programs and outreach efforts serving children. 
"How are the children?," asked Rev. Traci Blackmon, associate general minister of Justice and Local Church Ministries, as she shared the traditions of Kenya's Maasai tribe. The answer, she said, is "the children are not well."
"Imagine what it might be like if we began greeting ourselves with 'how are the children?,'"  Blackmon continued, referring to the greeting central to the Maasai culture. "Such a change, said Blackmon, "may stir us to action and not lull us to sleep."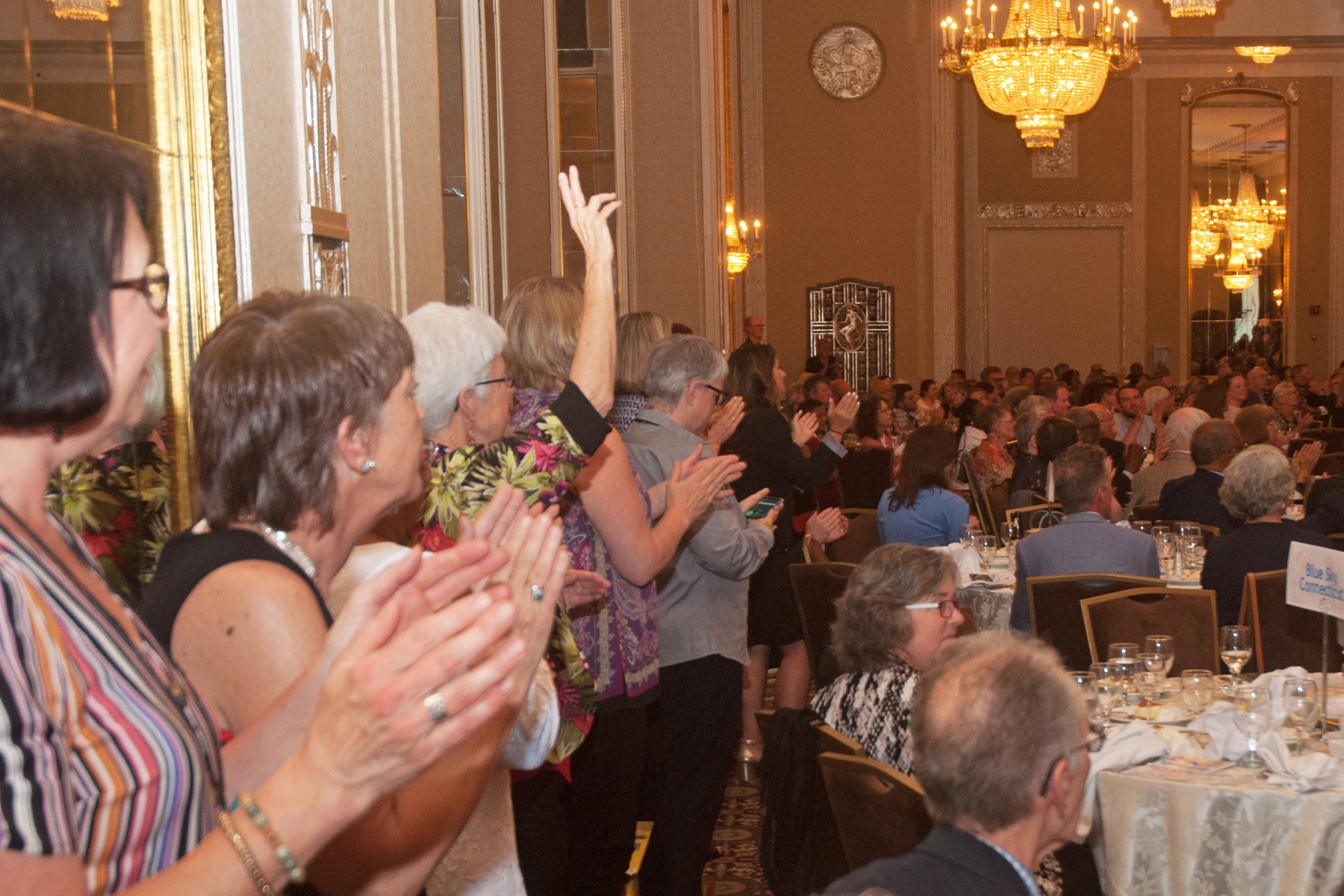 More than 400 guests and sponsors filled the Crystal Ballroom at the Hilton Milwaukee City Center to raise funds for the denomination's Justice and Local Church Ministries and work serving and advocating for children, work that grows in importance and need each year.
"One in five children in the United States lives in poverty," said Jennifer Morales, a Milwaukee writer and artist. "With unwavering faith the United Church of Christ Justice and Local Church Ministries has worked to address the root causes of poverty." The evening's proceeds, she added, helps to strengthen that work on behalf of children.
The evening also included performances by members of the Minowakiing Chibizhiwag, a Native American drumming group, and local poet Kavon Jones, whose "love poem" to his hometown of Milwaukee earned a standing ovation. During their two sets, the Trinity Choir was celebrated with several standing ovations. People in attendance were dancing and singing along. Gifts of art and music were lifting spirits as a way to lift concerns for raising resources for the children.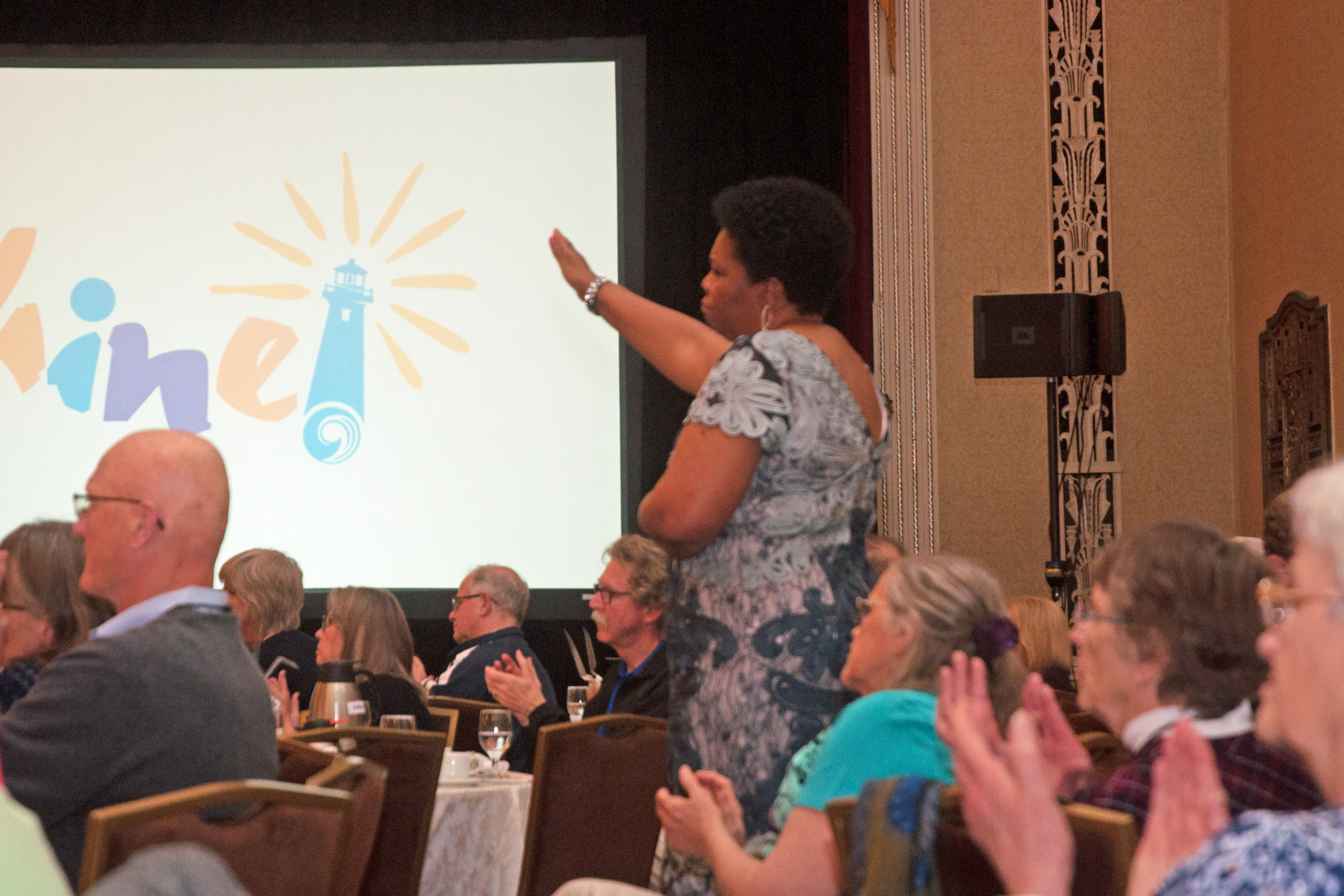 "We must discern a vision of God's will for our society and our economy," Morales added. This should be a world where no one is poor, lives in substandard housing, and lacks nutritious food. "We begin," she said, "by lobbying our elected officials to for the needed legislation, standing with striking workers, revisiting unfair trade agreements, sharing our abundance and ensuring our social safety net is sufficient. Taking action to make certain all God's children receive a fair share of the resources God promises for all."
Morales also challenged guests to ponder the Maasai tribal greeting "How are the children?" "What if we asked, 'How are the children?' and our response was as fiery and full of praise as what we heard from the choir?"
United Church of Christ General Minister and President Rev. John C. Dorhauer reminded guests that giving is a personal act. "In the exchange between the gift and the giver, there is joy to be shared."
While a final total of gifts was not available, Jacqueline Owens, development specialist in the UCC Office of Philanthropy, Technology, Identity and Communication (OPTIC), was excited about the support received from guests and the many church and corporate sponsors. "The event was magnificent. The Trinity Choir had so much energy while delivering a message of love and hope."
Rev. Blackmon challenged guests in her benediction to "offer our hands to help [the children], so no child is left behind because we failed to act.
 Tim Kershner is a Synod Newsroom volunteer from Duncanville, Pa. 
---
Related News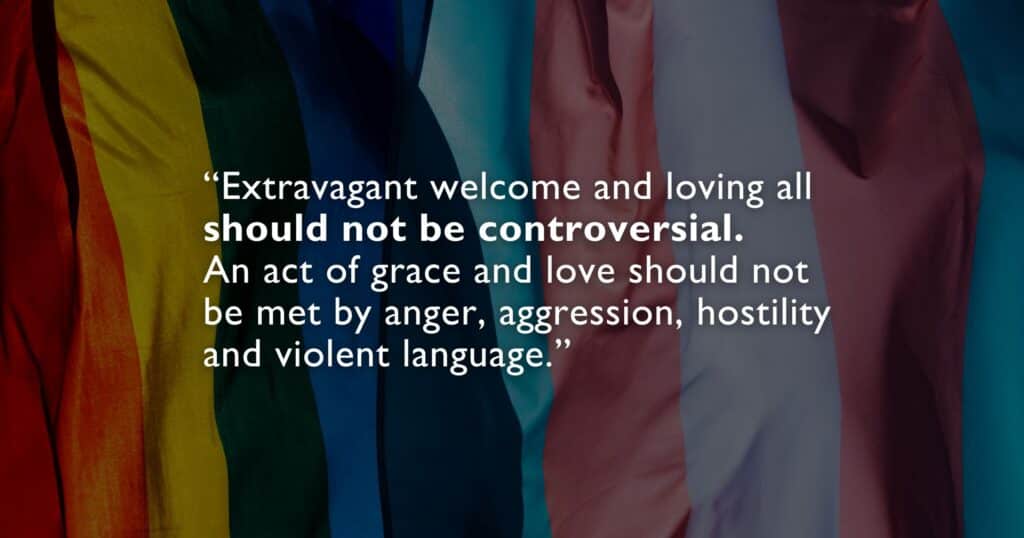 The United Church of Christ National Officers and the Conference Minister of the South Central...
Read More