Access to Period Products
Access to Period Products is a Basic Need, Not a Luxury
I watched the movie Are You There God? It's Me, Margaret on my flight home from attending the 34th General Synod of the UCC. Based on the 1970 classic novel by Judy Blume on teenage angst and the coming of age, there's a scene where Margaret and a friend work up the courage to buy sanitary pads for the first time. Hoping to distract the male checkout clerk, they throw a pack of mints on top of the pads before running out as quickly as they can.
If only Margaret and her friend could have been at this year's General Synod service project, which focused on period poverty and menstrual justice. Partnering with Church World Service, the Period Project invited individuals and congregations to assemble menstrual hygiene kits to be distributed to those in need of such products.
When I walked into the room at the Indiana Convention Center, where supplies were being set up for the assembly of the kits, I not only saw adults and teenagers working diligently, but I also noticed those who were masculine were not phased in the least as they sorted tampons and pads.

Jen Bach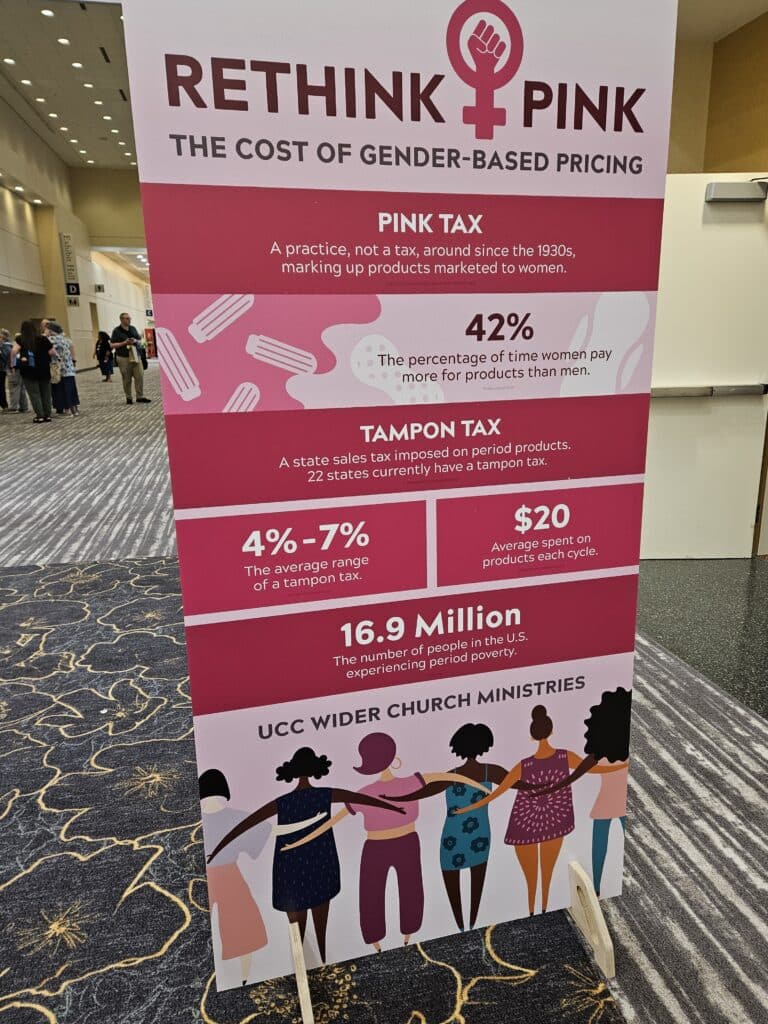 I even heard young men asking questions about the average length and frequency of periods. What an opportunity to not only help those who menstruate access period products, but to also reduce the stigma that has been attached to periods for generations.
As a teacher, my mom told me that she knew there were girls who had to stay home from school for various reasons, including the lack of menstrual products. Always, a manufacturer of feminine hygiene products, did a study and found that nearly 1 in 5 girls in the United States have missed school due to lack of period products. Thankfully, in my mom's school, there was a girl who took it upon herself to supply the girls' bathroom with feminine products.
How wonderful that, like the supplies in my mom's school, these period packs assembled at General Synod could be the lifeline that people need to stay in school or keep their jobs. How great it would be if this project — overwhelmingly supported by UCC congregations with more than 3,300 period packs collected at Synod — could be a catalyst for increased awareness, decreased stigma, and more available access to period products for all.
My prayer is that the work started at General Synod will multiply like the miracle of the loaves and fishes. Let us keep spreading the word about menstrual justice so that the "Margarets" in the world can access and afford — and buy without shame — the feminine hygiene products they need.
---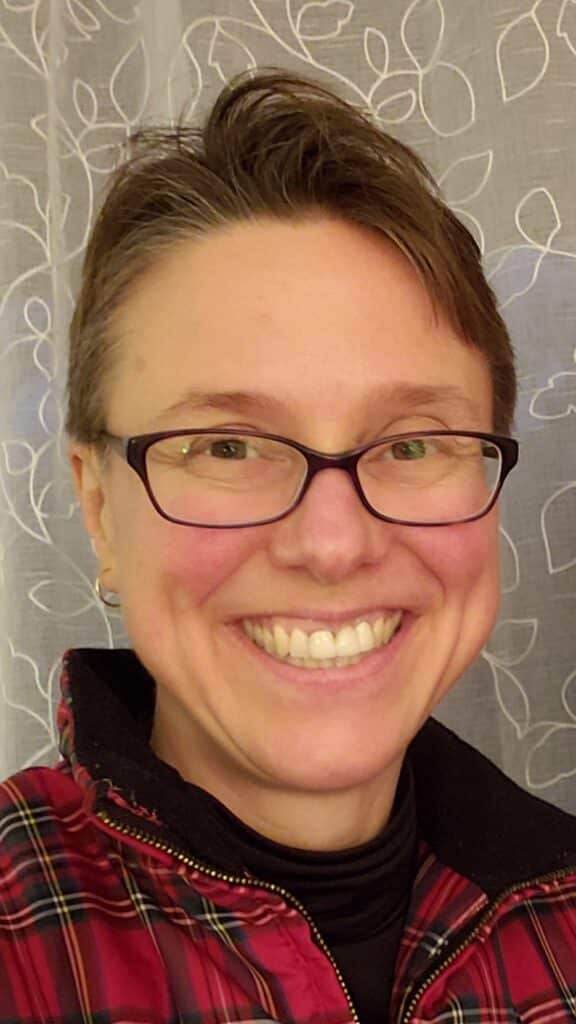 Jen Bach is a Master of Divinity student at United Theological Seminary in St. Paul, Minnesota. She is pursuing ordination in the Minnesota Conference and is currently interning at Clark-Grace UCC in South St. Paul. She is grateful to have served at General Synod as a student intern with Global H.O.P.E., a ministry of Wider Church Ministries.
---
Related News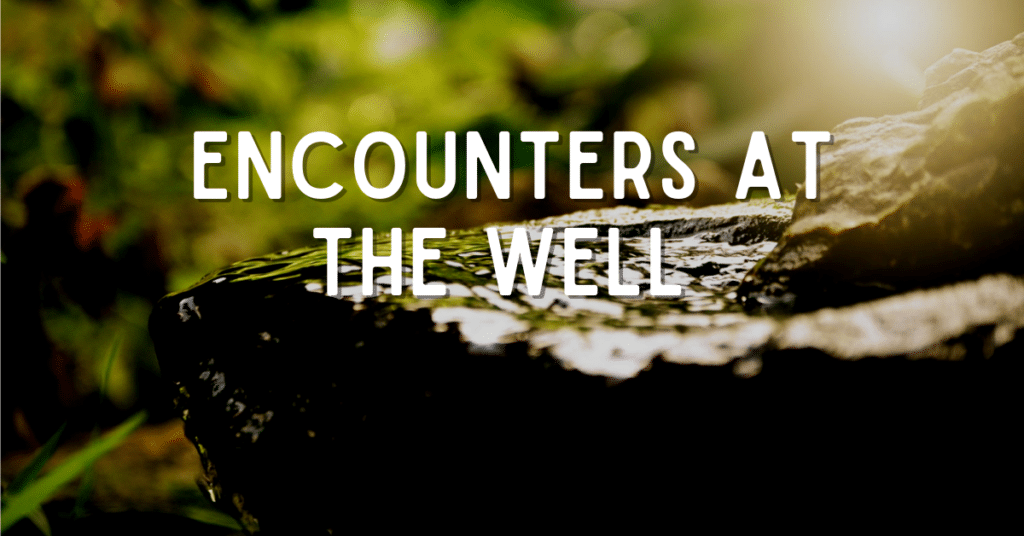 Access to Period Products is a Basic Need, Not a Luxury I watched the movie Are You There God?...
Read More