About Office
The UCC Washington D.C. Office was called into being by a resolution at General Synod 10 in 1975. This predecessor body to Justice and Witness Ministries, then called the Office for Church in Society, was created to assume a leadership function for social action concerns in the UCC and to provide resources to the national, conference and local churches.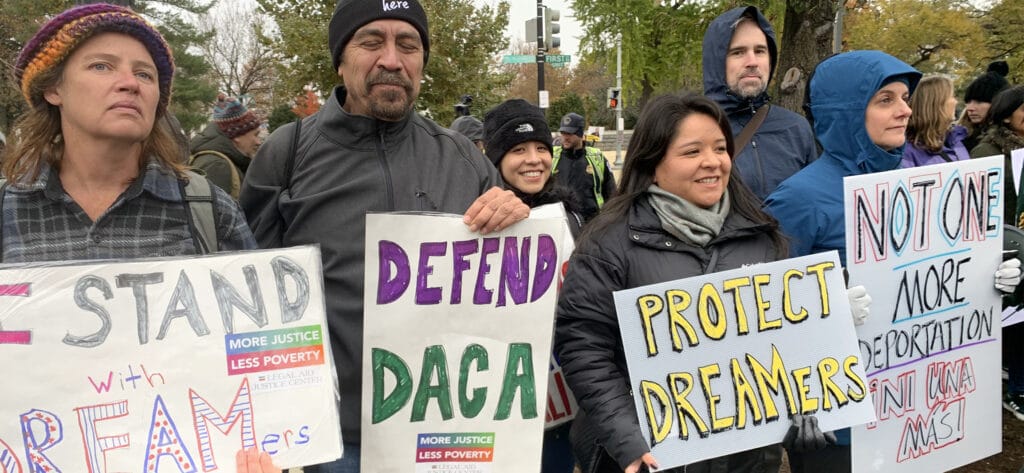 Foremost among the tasks assigned to the office was identifying, analyzing and forecasting emerging social issues which call for the attention of the denomination.
Today the staff in the UCC Washington D.C. Office, in partnership with national staff, Conferences, Associations, congregations and individual UCC members, continue the mission by monitoring and seeking changes in legislation at local, state and federal levels through a variety of coalitions and working groups. Every two years our members come from across the country to gather for General Synod – to pray, reflect and discern a faithful response to God's vision and pass resolutions and pronouncements on the issues facing our world. The Washington D.C. Office works to implement these resolutions and advocates for the vision of change that is offered by the UCC General Synod in the halls of Congress and other places of policymaking and power.
Washington Interfaith Staff Community
Text: The UCC D.C. office collaborates in our advocacy work with colleagues from the Washington Interfaith Staff Community (WISC) to organize and advocate for policies that advance a more just, peaceful, and ecologically sustainable world. The WISC network includes over 70 Washington offices of faith-based organizations, encompassing Christian, Jewish, Muslim, Buddhist, Hindu and Humanist faiths.