A Supreme Court shift toward marriage equality
It's a major step forward for marriage equality, one that members of the United Church of Christ are celebrating across the country.
The Supreme Court of the United States struck down the federal Defense of Marriage Act, ruling it unconstitutional on Wednesday, June 26, because it denied benefits to all legally married couples. In a 5-4 decision, the justices said that DOMA deprives same-sex couples of the "equal liberty of persons protected by the Fifth Amendment."
"This is a great day for marriage equality, for all couples, gay or straight, because the Supreme Court has underscored the central point that marriage is ultimately about deep commitment between two people who love one another, not prescribed gender roles," said the Rev. J. Bennett Guess, one of the UCC's national officers. "While we still yearn for the day when equal marriage is fully legal, granted and protected in all 50 states, this is a significant step toward full freedom and recognition for LGBT people by the U.S. federal government."
In a quote from the court's opinion, the majority wrote that "DOMA singles out a class of persons deemed by a State entitled to recognition and protection to enhance their own liberty."
The case decided by the court involved Edith Windsor, who inherited her spouse's estate – the two were legally married in Canada and resided in New York, which at the time recognized same-sex marriages – but had to pay taxes totaling $400,000. Had the pair been an opposite-sex couple, Windsor would have paid nothing in taxes.
What the decision means is that same-sex couples who are legally married will be entitled to equal treatment under federal law — with regard to, for example, income taxes and Social Security benefits. But it does not establish a constitutional right to marry, and currently just 12 states, along with Washington, D.C., permit, or will soon permit, same-sex marriages. (Connecticut, Delaware, Iowa, Maine, Massachusetts, Maryland, Minnesota, New Hampshire, New York, Rhode Island, Vermont, and Washington.)
"It's a huge step forward, but we have more work to do," Guess said. "Thirty-eight states still do not allow same-gender marriage, and the implications of that, in light of this decision, are not yet fully clear. My partner and I are legally married in Massachusetts but reside in Ohio, where recognition is not granted. How the DOMA decision is applied to couples in a transient nation appears to be a big issue that still needs to be litigated. Still, the larger movement toward full equality is advancing rapidly, and the UCC is at the center of that reality."
In 2005, the General Synod in Atlanta passed a resolution affirming equal marriages for all people, regardless of gender, making the UCC the first mainline denomination to allow same-sex marriages in the United States. The General Synod also stated that the government should not interfere with couples who choose to marry, and instead should share fully and equally in the rights, responsibilities and commitment of legally recognized marriages.
"Knowing full well the United Church of Christ's long and significant support for the LGBT community, including marriage equality, I am filled with joy and pride in the leadership of UCC churches and pastors who, in no stretch of the truth, have been at the very front lines that led to this huge, historic decision," said Guess.  
In a Public Religion Research Institute survey, a majority (52 percent) of Americans favor allowing gay and lesbian couples to marry legally, compared to 42 percent who are opposed. That survey also showed that along religious lines, more than 8-in-10 (81 percent) Jewish Americans, roughly three-quarters (76 percent) of religiously unaffiliated Americans, 59 percent of Hispanic Catholics, 58 percent of white Catholics, and 55 percent of white mainline Protestants favor allowing LGBT couples to legally wed.
"The UCC is a bold, public voice for equality and fairness and, today, our early controversial witness for marriage equality is being embraced by a tidal shift in public opinion, including the U.S. Supreme Court."
---
Related News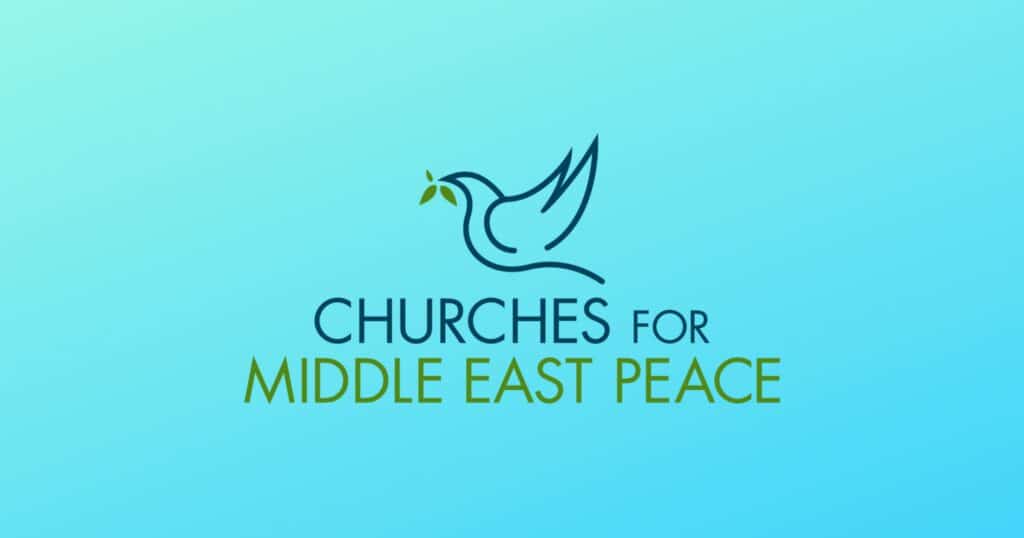 The following statement was issued Dec. 2 by Churches for Middle East Peace (CMEP), of which...
Read More