A celebration of sanctuary in New Mexico as Iraqi father heads home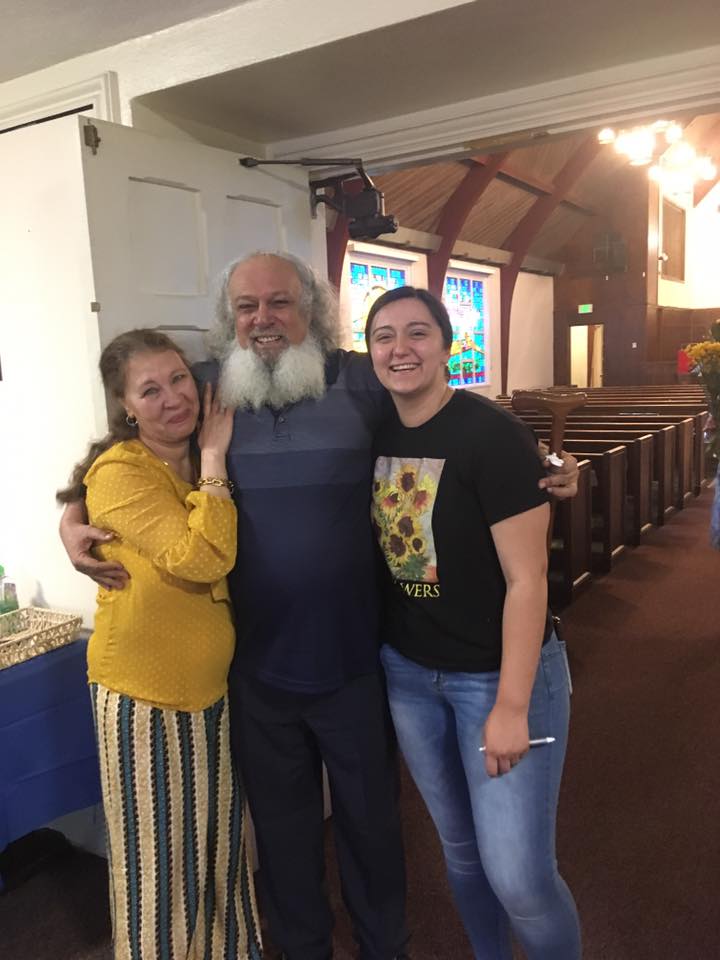 An Iraqi man who took sanctuary in a New Mexico church two years ago returned home to his family last week without the threat of deportation.
Kadhim Albumohammed, 66, who collaborated with the U.S. military during the first Gulf War, was welcomed in by First Congregational United Church of Christ Albuquerque in July 2017, after Immigration and Customs Enforcement (ICE) told him to leave the country. Fearing for his life, he moved into the church basement to avoid returning to Iraq, where he had counseled U.S. soldiers about his culture.
"I am so proud of my faith community," said Marcia Harris, former moderator of First UCC. "With the help of so many others we provided sanctuary to an individual facing deportation and near death; a man who helped the U.S. Army and is committed to this country and what we say our values are."
On Wednesday, his attorneys announced that the Board of Immigration Appeals decided to take another look at his case. His deportation order has been removed and while he still has to go through a process, Albumohammed may eventually be able to apply for legal citizenship.
Albumohammed came to the United States from Iraq in 1994 and was granted "refugee status." But when he accidentally missed a hearing, Immigration and Customs Enforcement told him to turn himself in for deportation, despite his service to the U.S. military. Instead, he took refuge at First UCC, next to the University of New Mexico. He lived there for 730 days and missed a number of family milestones — his son's funeral, another son's wedding and his daughter' s graduation from high school. 
As his attorneys outlined the case during a June 26 news briefing with the New Mexico Faith Coalition for Immigrant Justice, Albumohammed was all smiles, reunited with his wife, Reeham Majeed, and their 19-year-old daughter Courtney. "I really appreciate you keeping me here today. Without you, I can't do nothing.Thank you very much," he said, noting he was offering appreciation to "a lot of names, a lot of faces."
Albumohammed said it will be a tough transition to life outside the church again, but he's thankful for the opportunity.
His attorney, Rebecca Kitson, said, "I just hope this brings light to those that are still in sanctuary, knowing that the fight continues, and that sometimes, you win." 
"I am deeply grateful for First Congregational Church/Albuquerque and Pastor Sue Joiner's Gospel faithfulness. Kadhim's life and the lives of his family have been transformed by this church's love and their pastor's courage," said the Rev. William M. Lyons, UCC Southwest Conference Minister. "Kadhim's story incarnates what sanctuary is designed to provide guests, safe space and hospitality during the years it takes backlogged immigration courts to complete due process so that immigrants are treated justly and compassionately."
"We learned so much from him about courage in the face of fear and nearly insurmountable odds. He gave us the opportunity to live our beliefs," Harris said. "Go home safely, dear friend. Carry our love and support with you as you return to your home."

Photo by New Mexico Faith Coalition for Immigrant Justice
---
Related News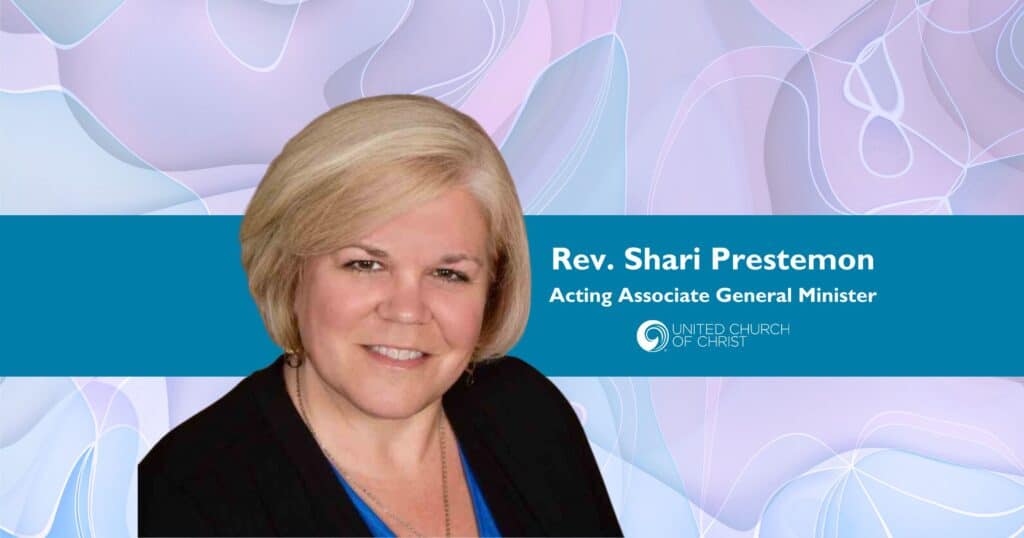 A new United Church of Christ national leader has been called. The UCC Board voted in a...
Read More