A leader in UCC and beyond, Sterling Cary is remembered for firsts — and many gifts
The Rev. W. Sterling Cary, a groundbreaking leader in the United Church of Christ and beyond, died Nov. 14 at his home in Flossmoor, Ill. He was 94.
His career included prominent "firsts." In the UCC, he was the first Black person to be an Association minister and the first to be a Conference minister. And he was first African American — and the first UCC member — to be president of the National Council of Churches. But colleagues also remembered him for a wide range of gifts as mentor, preacher, pastor, administrator and racial-justice advocate.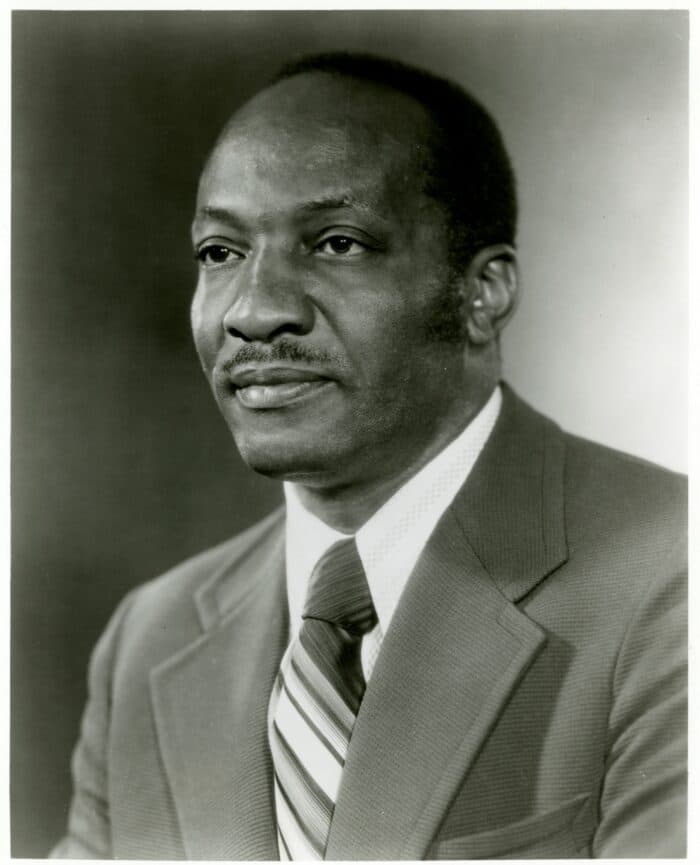 The Rev. Paul Sherry described him as "my good friend and colleague for many years" and "an outstanding leader." Their paths crossed often during their respective ministry posts in New York City and Chicago — and finally when Sherry was UCC president (1988-1999) and Cary led the Illinois Conference (1974-1994).
"Beginning at a very young age, he was a courageous, effective, steadfast and prominent leader in the struggle for civil rights," Sherry said. "Sterling will be long remembered as a person of great warmth, and for the loyalty of his friendships and the integrity of his life purpose."
Local pastor to regional leader
Born Aug. 10, 1927, in Plainfield, N.J., William Sterling Cary was a graduate of Morehouse College, Atlanta, and Union Theological Seminary, New York City. He was ordained to Christian ministry in 1947.
Early in his career, he pastored three local churches:
Butler Memorial Presbyterian Church, Youngstown, Ohio (1953-55)
Church of the Open Door, Brooklyn, N.Y. (1955-58). Cary once described the interdenominational congregation as "the first church built in a housing project" in the U.S.
Grace Congregational UCC in Harlem, New York City (1958-1968)
He then moved into wider ministry work. He led the Metropolitan and Suffolk associations of the UCC's New York Conference from 1968 to 1974, and then the Illinois Conference from 1974 until his retirement in 1994.
Nationally in the UCC, Cary:
Chaired the Commission for Racial Justice and the Council of Conference Ministers.
Served on the Council on Ecumenism, the Council for Christian Social Action and the board of the Office of Communication.
Was the denomination's representative to the Consultation on Church Union (now Churches Uniting in Christ).
He was a life trustee of UCC-related Chicago Theological Seminary and served on the boards of such agencies as Church World Service, the NAACP and the Urban League. In the 1970s, U.S. President Gerald Ford appointed him to the 17-member Task Force on Vietnamese Refugee Relocation.
Racial justice leadership
It was during his New York years that Cary emerged as a civil rights advocate. In 1966, he was one of 48 ministers from across the U.S. to sign a statement published as a full page in The New York Times. It addressed "the crisis brought upon our country by historic distortions" — by white churches, the media and others — of the then-growing "Black power" movement.
Cary was also part of a 1966 UCC clergy consultation that issued a statement critical of the UCC's own efforts toward racial justice. The church was failing, it said, to reflect "in its own life, as well as in its efforts in the world, a community free of racial and class prejudice and discrimination." The consultation helped start what is today known as Ministers for Racial, Social and Economic Justice.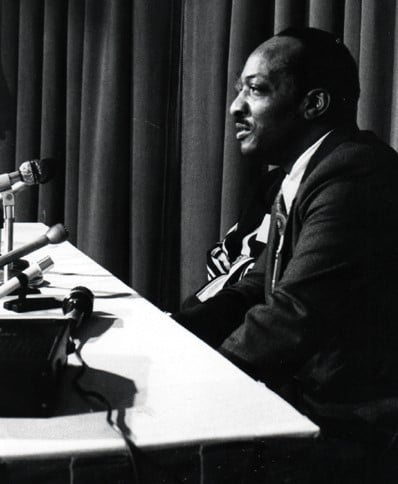 His NCC leadership also came during that era. As its president from 1972 to 1975, he traveled throughout the U.S. and the world as its main spokesperson. "It was a tense period when I was president," he told the NCC's news department in 2008. "We had Vietnam, we had tensions over gay, lesbian and transgender people." Though NCC Governing Board discussions were intense, he said, "we created a climate where we could give everyone a hearing — we created an arena in which we could express our differences. Everyone had a say."
Ebony Magazine named him in its 1974 and 1975 lists of "the 100 most influential African Americans."
'Humility and humor'
"He was a leader in the old mold of leaders — willing to speak out about wrongs, particularly when the church began to be confronted with racial justice issues," said the Rev. Bernice Powell Jackson, a past UCC national officer. Now pastor of First United Church of Tampa, Fla., she knew Cary through her years as a UCC racial justice leader and on the staff of the UCC president's office.
Cary "was quiet yet forceful, a person of integrity and grounded in his faith," Jackson said. "He was often 'the first,' but he carried that with humility and humor. He opened doors for many others and inspired us to new possibilities."
The Rev. Fred Trost remembered Cary "with great fondness." "Soon after his arrival in Illinois, Sterling preached at St. Pauls in Chicago where I was serving as pastor," Trost said. "He made a strong and positive impression on the congregation that day. I remember well his humility and his passion for peace with justice. He asked Dietrich Bonhoeffer's question: 'Who is Christ Jesus for us today?' He understood what St. Francis meant when he said to a young novice, 'We preach as we walk.' Sterling knew that the faith we proclaim is to be lived, not merely spoken about."
Later the two were colleagues as Trost led the neighboring Wisconsin Conference. "We remained good friends through all the years," he said.
'In the service of humankind'
The Rev. Jorge Morales, himself now retired as Conference minister in Illinois, described Cary as "a beloved friend, mentor and advisor in my ministry." He spoke of Cary's advocacy in areas ranging from public education to the treatment of Puerto Rican political prisoners — and his skill at getting conflicting parties to iron out disputes.
"He mentored, worked with and pastored clergy who would become voices for Black, Latino and people-of-color liberation and empowerment," Morales said. "He grew the racial and cultural diversity of the Illinois Conference."
In a 1994 retirement celebration held at Chicago's Trinity UCC, its pastor at the time, the Rev. Jeremiah Wright, offered this tribute: "In obedience to God's call on his life, Dr. Cary stepped forward to be a servant in the service of humankind. Throughout his 'Sterling' ministry, his steps reveal a deep and abiding love for all of God's people. Walking oftentimes where angels fear to tread, Dr. Cary lifted the name of Jesus in work and in deed, encouraging, empowering, enlightening and inviting anyone and everyone under the influence of his powerful spirit to share the joy of walking with Jesus."
Cary's survivors, all of the Chicago area, include his wife of 68 years, the former Marie Phillips; their four adult children, Yvonne Cary Carter, Patricia Cary, Denise Cary and W. Sterling Cary Jr.; two grandchildren; and three great-grandchildren. A private family service will be held. A memorial service will be scheduled at a later date. Condolences may be addressed to the family at 2344 Vardon Lane, Flossmoor, IL 60422.
---
Related News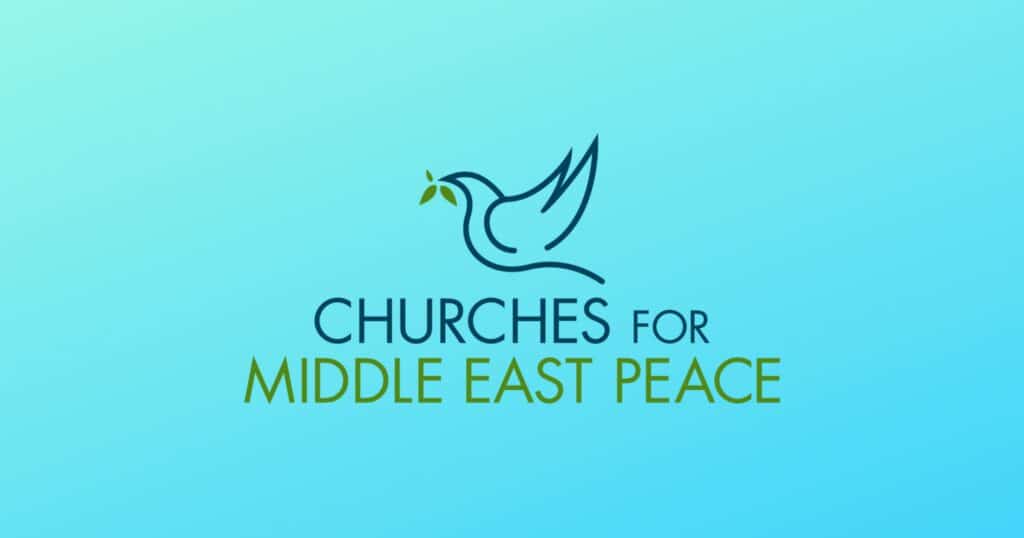 The following statement was issued Dec. 2 by Churches for Middle East Peace (CMEP), of which...
Read More