Listo para la Pasarelas
Marcos 9:9-10 Mientras bajaban del cerro, Jesús les encargó que no contaran a nadie lo que habían visto, hasta que el Hijo del hombre hubiera resucitado. Por esto guardaron el secreto entre ellos, aunque se preguntaban qué sería eso de resucitar.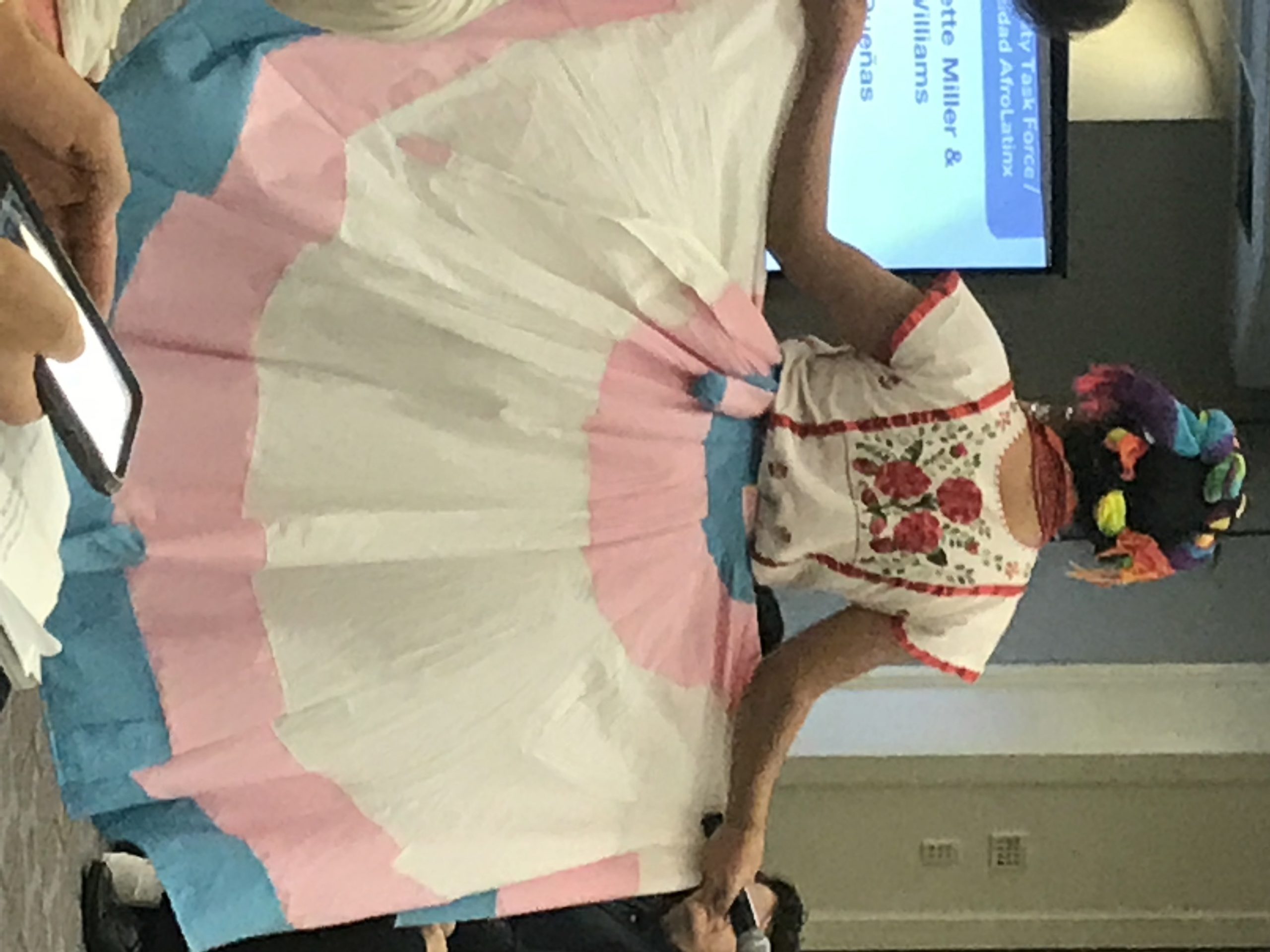 El comando al silencio en este pasaje les recuerda a lxs Cristianxs que la gloria y el sufrimiento no pueden ser separados. Jesús comienza a instruir a sus discípulxs acerca de la cruz.
Esta revelación deja claro que Jesús es mucho más grande que Moisés y Elías, y aun así el entrará en su gloria a través del sufrimiento y la muerte. El reino que Jesús está predicando ha sido implementado.
Estas palabras del Nuevo Interprete de la Biblia (El Nuevo Interprete de la Biblia ofrece una interpretación critica) nos retan para revisar nuestro entendimiento del como la presencia de Dios es percibida en el mundo. La mayoría de las veces como una presencia de gloria celestial. Jesucristo le es presente a sus creyentes sin señales y milagros. Simple y llanamante.
El vivir acá en la tierra y en el siglo 21 es saber que mi llamado de vida es un viaje, no un destino. ¿He alguna vez reflexionado acerca del "cómo" acerca de esta declaración?
Marcos 9:2-10 nos recuerda de lxs muchxs profetas, mártires, discípulos, and bien conocidxs creyentes antes de la existencia de Jesús, aquellxs durante su existencia, y aquellxs de nosotrxs que quedamos de ahora en adelante de su despedida terrenal para continuar pavimentando el camino.
Saber dentro de ti que haz sido hecho a imagen y semejanza de nuestrx Creadxr. Saber dentro de ti mismx que el viaje a cada destino en la vida tendrá sus altas y sus bajas. Saber dentro de ti mismx que no todo lo que ves o se nos dice en nuestra cultura actual realmente nos representa y/o quienes somos.
En las palabras de Adam Rippon (Patinador de los Estado Unidos) acerca de su viaje como un atleta gay en los olímpicos: para todxs aquellxs que me tuitean diciendo que esperan que yo "fracase", he fallado muchas veces en mi vida. Pero lo más importante es que he aprendido de cada adversidad, tomando responsabilidad de mis propios errores orgullosamente, he crecido con mis decepciones y ahora soy un glamorosx Amazxn listo para la pasarelas."
Oración: Nuestro Creadxr, que estás en los cielos y aquí en nuestra tierra de desafio, ayuda a recordarme a mi mismx y aquellxs alrededor mío que soy unx glamorosx Amazxn que esta listx para la pasarela cuando te recuperamos haciendonxs tuyxs a tu imagen y semejanza. Amen.
The Reverend Lizette Merchán Pinilla, M.Div. is a minister in the Kansas-Oklahoma Conference of the United Church of Christ (UCC). She serves as a member of the UCAN UCC–HIV/AIDS Network http://www.ucc.org/ucan, a member of the Leadership team with Proyecto Encuentros de Gracia y Bienvenida http://www.ucc.org/leadership_team_equipo_de_liderazgo.
Team member of the DOC/UCC Colombia partnership http://www.ctucc.org/colombiapartnership supporting the efforts for peacemaking in Colombia, and is the convener of the Tulsa Hispanic Resource Association (social-services organization) https://www.facebook.com/Tulsa-Hispanic-Resource-Association-79480595813/.
Rev. Merchán is also a published writer http://www.ucc.org/worship_samuel, a bilingual preacher and teacher, a social-service provider, an interpreter, a translator, and an inhabitant of the world.
---
Related News
While I was pregnant with our second child, our local church held an Advent Fair where we all...
Read More