600 marchers experience UCC extravagant welcome in Washington D.C.

More than 600 people, United Church of Christ members and other visitors who traveled to Washington, D.C., for the Women's March on Washington spent some time at First Congregational Church on Jan. 21, enjoying the hospitality day of welcome hosted by the congregation, the Potomac Association of the Central Atlantic Conference UCC and the UCC Washington Office. 
"The scene at First Church Saturday morning was so uplifting and hopeful — it was buzzing with energy and a sense of shared commitment to a vision of a more just world for everyone. It was truly the UCC in action," said Sandy Sorenson, director of the UCC Washington Office.
First Church served breakfast and held a commissioning prayer service before the march, and offered folks a place to stop and regroup over the course of the day.
"UCC members started coming through the doors at 7 a.m., and waves of people joined them over the course of the morning, coming by bus, Metro and foot," said Sorenson. "There were UCC members and delegations from all over the country and beyond, including some visitors from the U.S. Virgin Islands and visitors from Germany. Comedian Amy Poehler's mom even stopped by!"
Gathering as one church gave advocates "an opportunity to dig deeply into the spiritual resources of our faith identity for the important work ahead."
---
Related News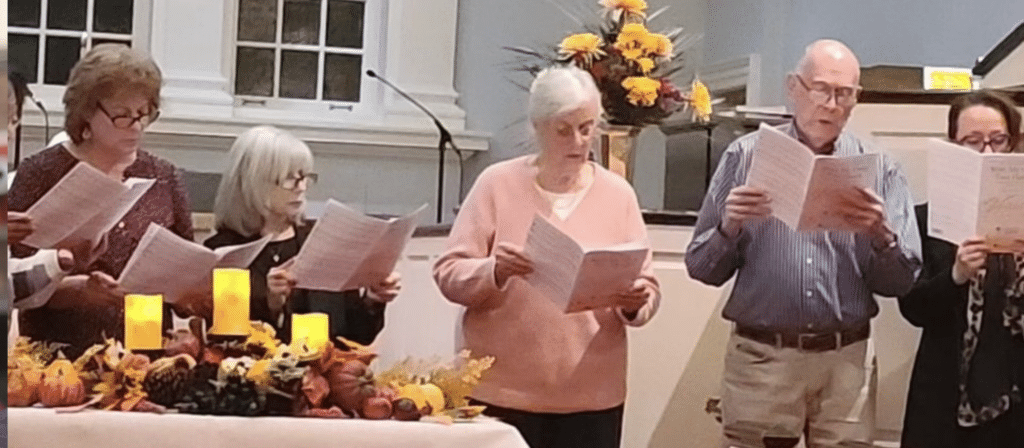 Many United Church of Christ congregations across the country participated in interfaith...
Read More