5 things to watch in 2020: elections, youth, S. Asia, 1620, climate
Looking ahead to United Church of Christ issues likely to be prominent in the news in 2020, many from 2019 (see this review of the year) could easily appear again. Immigration, homelessness, ONA issues, disaster response, gun violence prevention, medical debt forgiveness, bridges instead of walls – the UCC will surely continue faith-based activism in all those areas.
Nonetheless, here – from the news desks in the Office of Philanthropy, Technology, Identity and Communication – are five news topics to watch. Four are specific to this year. Number 5, particularly hot right now (literally and figuratively), continues from 2019: 1. Deepening election conversations. 2. Gathering youth. 3. Learning from Southern Asia. 4. Remembering, and rethinking, 1620. 5. Acting on the climate crisis.
1. Deepening election conversations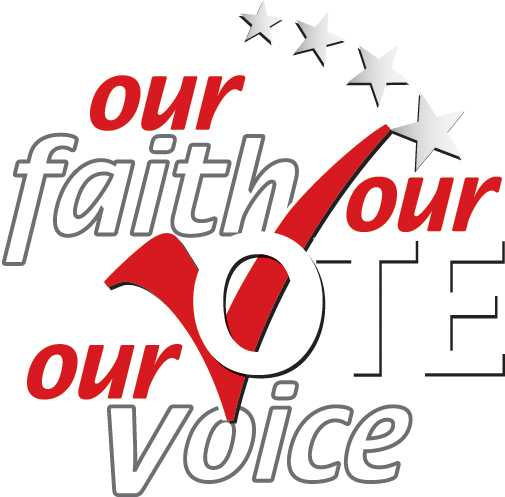 The UCC has worked for years, especially in presidential election years, to help create public political conversations that are deeper than the attack ads and sound bites that permeate TV and social media. Watch for UCC folks to be active in voter registration, candidate forums, election protection and more. Through videos and downloadable tool kits, the Our Faith, Our Vote web page is helping them know what they can do – in legal, nonpartisan ways –  to educate and empower voters.
"Elections matter – whether local, state or national," said Sandy Sorensen, director of the UCC,s office in Washington, D.C. "Their outcomes influence decisions that are made about policies that impact our daily lives – health care, education, transportation, student loan debt, clean water, public safety and much more. 2020 is a pivotal election year. The challenges before our communities, our nation and our world are immense and urgent. Our vote is our voice – it is our way to participate in the common good and to help shape the way we approach the policy challenges before us. Faith voices are an essential and unique voice in the electoral process."
2. Gathering youth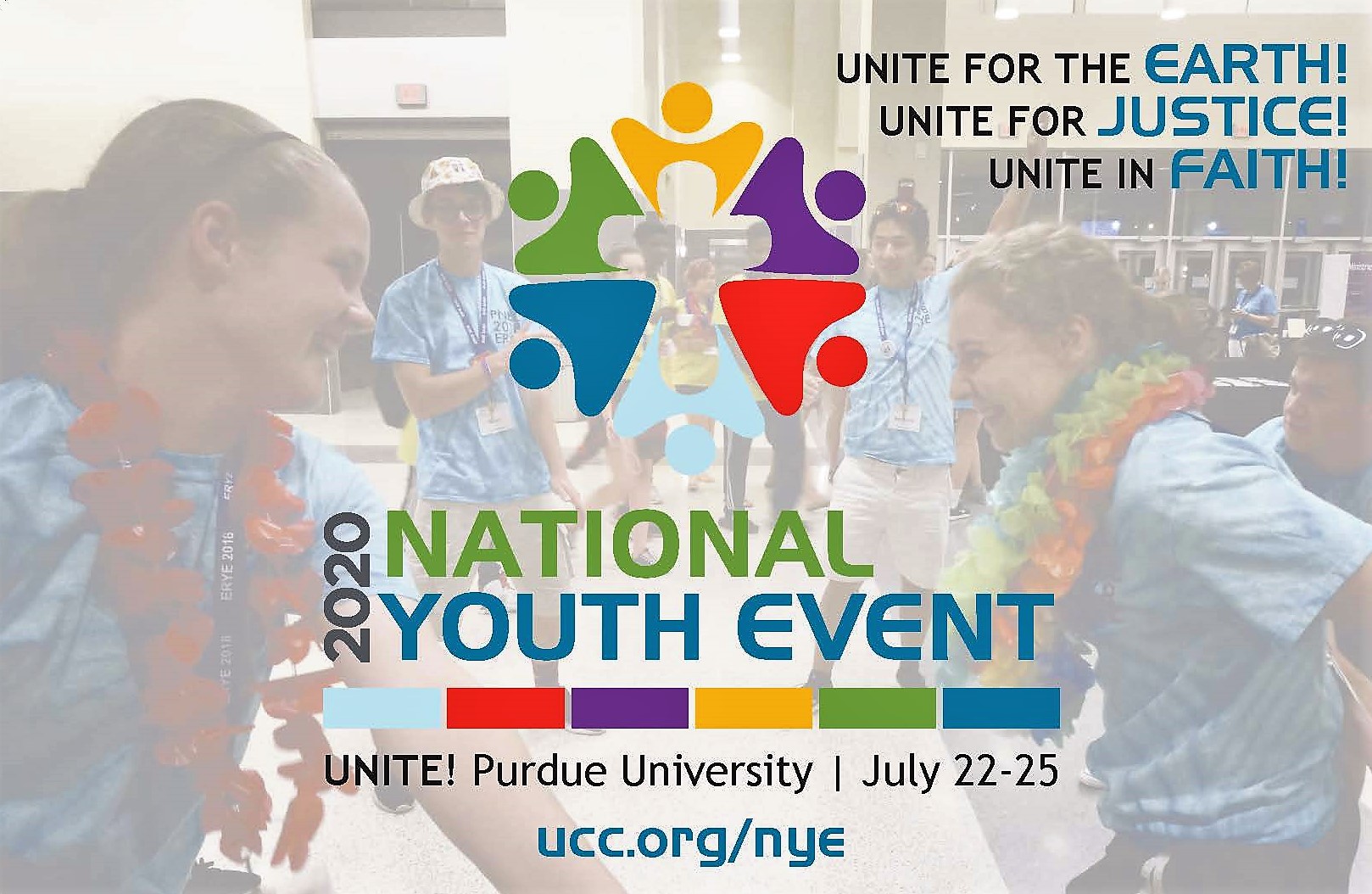 National and global issues are also sure to be on the agenda at the 2020 National Youth Event in West Lafayette, Ind., July 22-25 – along with much more. Held every four years since 1980, this classic UCC event – this year at Purdue University – will feature everything from music events and worship, to rock-wall climbing and bowling, to educational workshops and local service projects. In addition to having fun, NYE participants often have rallied around serious causes, from remembering local shooting victims to protesting a state capitol's confederate flag.
The theme, UNITE!, "is timely as we look at the world we live in today where there is so much division," said the Rev. Trayce Potter, UCC minister of youth and young adult engagement. 'My hope is that our young people will experience God through worship and service, renew their passion for the church and build meaningful relationships with friends they would have otherwise never met."
3. Learning from Southern Asia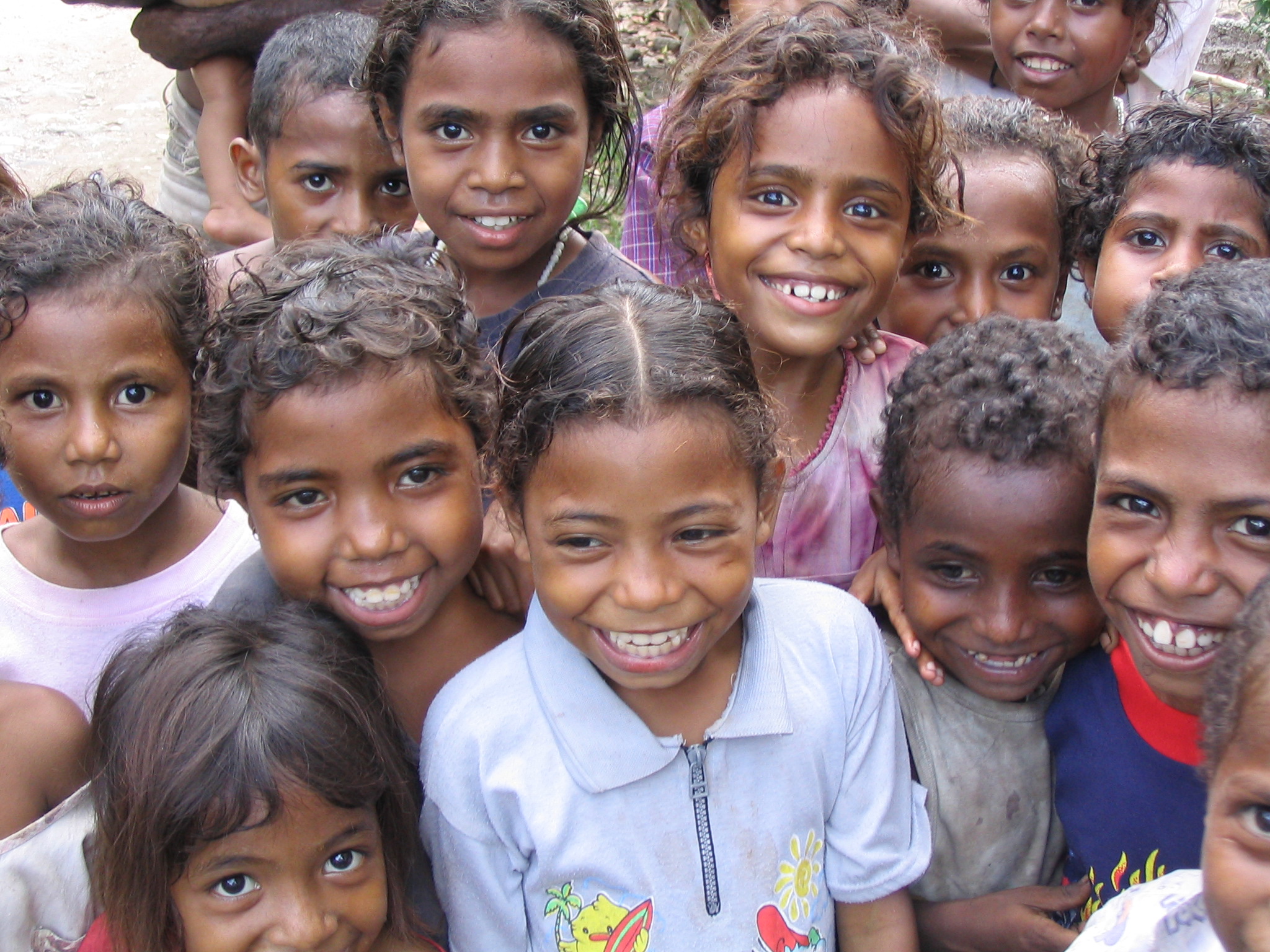 When it comes to dealing with division, church partners in Southern Asia might have clues for North Americans. There, many Global Ministries partners of the UCC and the Christian Church (Disciples of Christ) live and work in diverse contexts where discrimination and exclusion are on the rise. Announced last year, the 18-month Southern Asia Initiative continues throughout 2020. A January visit by national leaders to the region and a March mission pilgrimage to Indonesia and Thailand are just two coming events. UCC leaders are encouraging congregations and members to learn, pray and get involved.
"Our partners can be great resources," said Deenabandu Manchala, Global Ministries' Area Executive for Southern Asia. "The majority of them are working to lift up the marginalized, primarily women and children. The dominant patriarchal culture denies opportunities to women and girls." Considering shared challenges, he asked, "How can we learn from one another and work together as a global movement of partners for God's justice?"
4. Remembering – and rethinking – 1620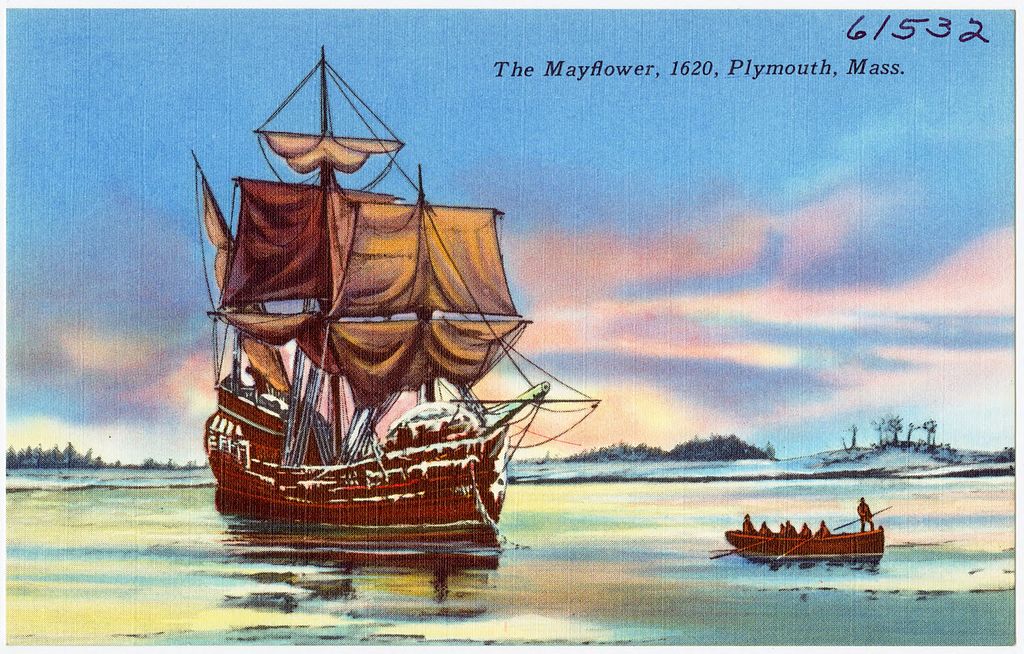 December will mark 400 years since about 100 English men, women and children – having sailed from the Netherlands on the Mayflower – arrived in what is now Plymouth, Mass. The Pilgrims, as they became known, were among the founders of a stream of American Christianity, Congregationalism, that became part of the UCC in 1957. Resources are available now, and more are coming, to help UCC people study the Pilgrims' mixed legacy.
"We are inviting the churches of the Congregational Way to take up their historical challenge and to create fresh conversations about an old story, one that is deeply embedded in American lore and, for many Native American communities, thick with painful memories," said Margaret Bendroth, executive director of the Congregational Library and Archives, which has study guides available online. The UCC hopes to emphasize indigenous and other voices via additional resources and conversations being envisioned now by a national First Encounter team convened by the Rev. Kent Siladi, one of the bridge Conference ministers of the new Southern New England Conference, which includes Massachusetts. For now, the Rev. Velda Love, UCC minister for racial justice, recommends resources found at this page at ucc.org.

5. Acting on climate crisis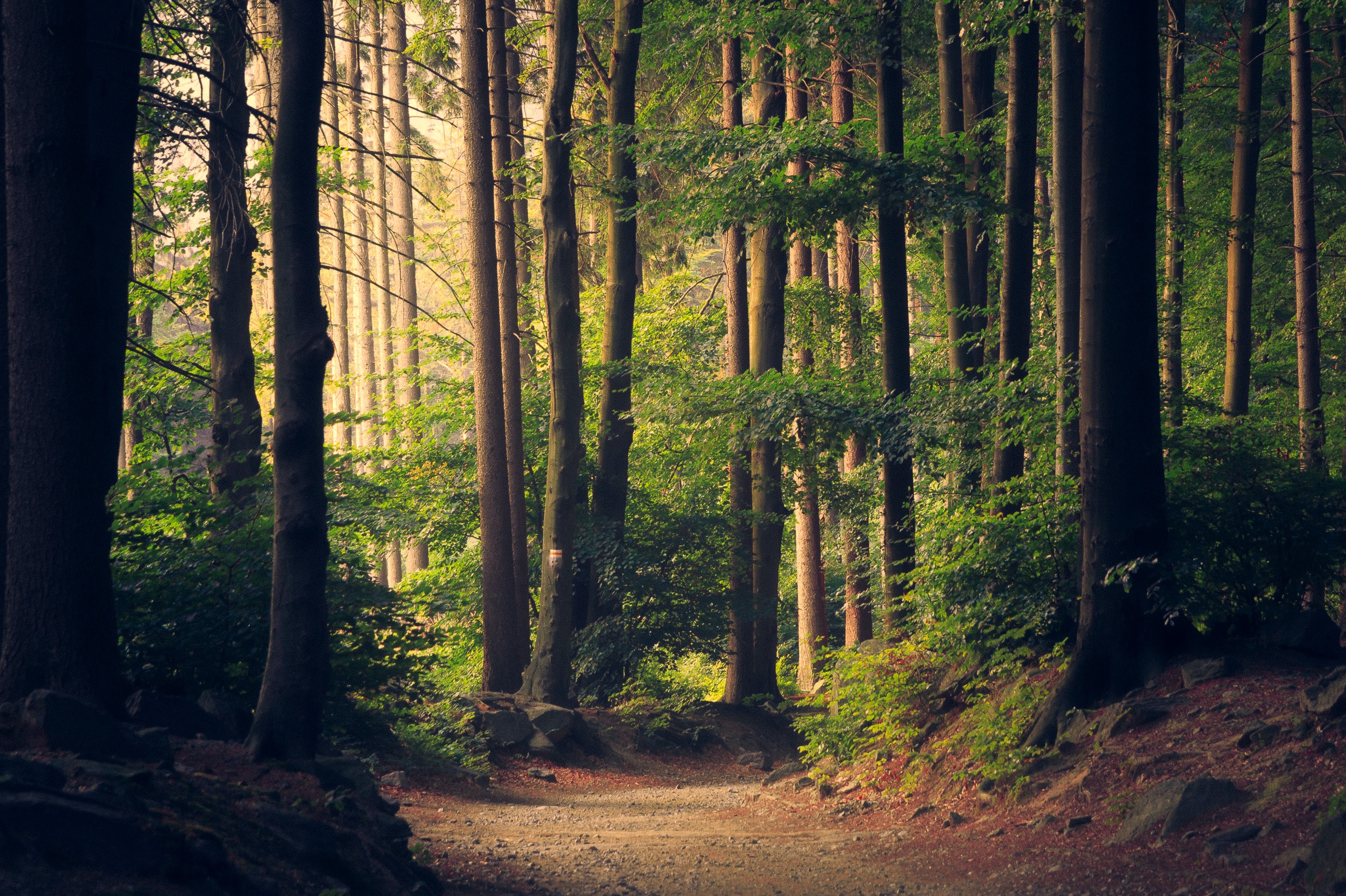 The global climate crisis roared forward into 2020 with destructive fires all over Australia. The UCC Council for Climate Justice is offering "10 ways churches can mobilize" – via a new "Kairos Call to Action" web page launched for 2020 – "to address the twin, intertwined crises of climate and inequality."
"This resource builds upon the biblical and theological concept of Kairos – a moment in time that is at once full of crisis and possibility," said the Rev. Brooks Berndt, UCC minister of environmental justice. "Science and the present realities faced by many across the globe tell us that we are in a time of crisis. We have a limited amount of time to act. This resource asks us to discern what it would look like for churches to do their own all-out mobilization over the next 10 years." One action available is Ecumenical Advocacy Days, an annual national gathering and lobbying effort in Washington, D.C., April 24-27. According to its website, this year's conference – which always has strong UCC participation – will "lift up the global crisis of environmental injustice, with special attention to the intersection of climate change and economic injustice."
---
Related News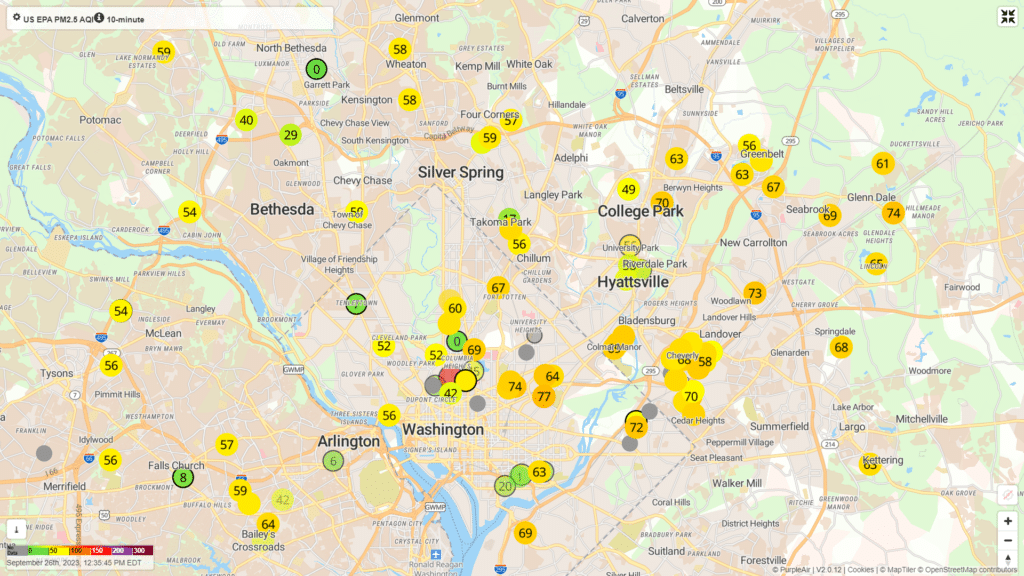 This summer, the United States experienced some of the worst days for wildfire pollution in...
Read More