2017 General Synod exhibit hall spaces, optional dining events now available
One of the favorite ways to reconnect with old friends and make new ones during each General Synod has been through the optional dining events. To continue that favored pastime, General Synod administrators are inviting those interested settings of the church to host a meal during the 31st General Synod of the United Church of Christ next summer in Baltimore.
"Optional Dining Events have become a much-loved Synod tradition," said Jan Gomoll, UCC associate for major events and board administration. "Many UCC affiliated and associated ministries, seminaries, colleges, and constituency and other groups opt to offer a lunch or dinner to General Synod attendees as an alternative to dining in restaurants or the convention center food concessions. The meals often include a program, speaker or entertainment."
The deadline to submit requests for optional dining events is Nov. 11. They are hosted by a range of settings and ministries throughout the church, from seminaries of the UCC to historically underrepresented groups, taking place each day.
Additionally, spaces in the Exhibit Hall are now available to vendors, to be reserved on a first-come, first-serve basis. The Exhibit Hall is a space that usually draws more than 100 different ministries, groups, seminaries and affiliates of the church, where exhibitors can connect with the 3,000 General Synod visitors and share their mission, share in conversation and engage like-minded individuals.
Reservations and payment for booths are due by March 31. The Exhibit Hall will open on Friday, June 30, and will shut down midday on Tuesday, July 4.
General Synod 31 will be held June 30 through July 4 at the Baltimore Convention Center, located right in the heart of city's historic Inner Harbor seaport. Information is available on the General Synod website, which will be continuously updated with emerging details. Registration for the gathering opens Dec. 5.
---
Related News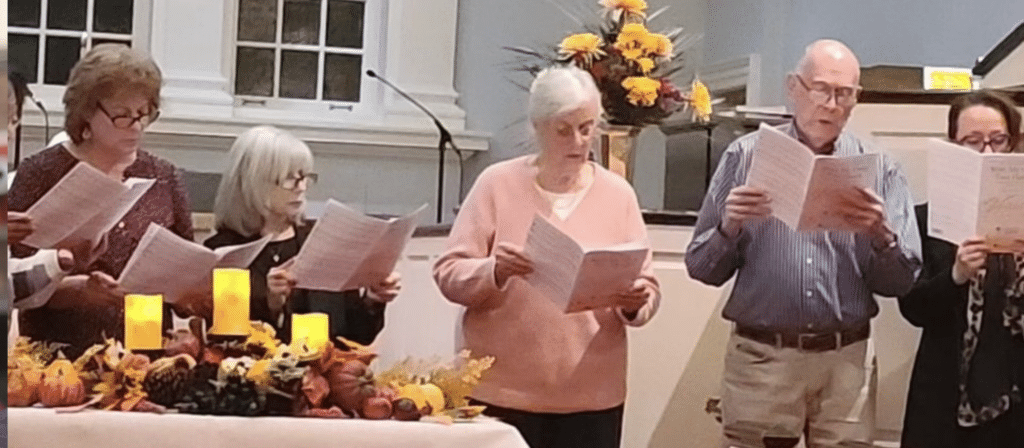 Many United Church of Christ congregations across the country participated in interfaith...
Read More