Youth group prompts Montana church camp to build an inclusive community for LGBTQ families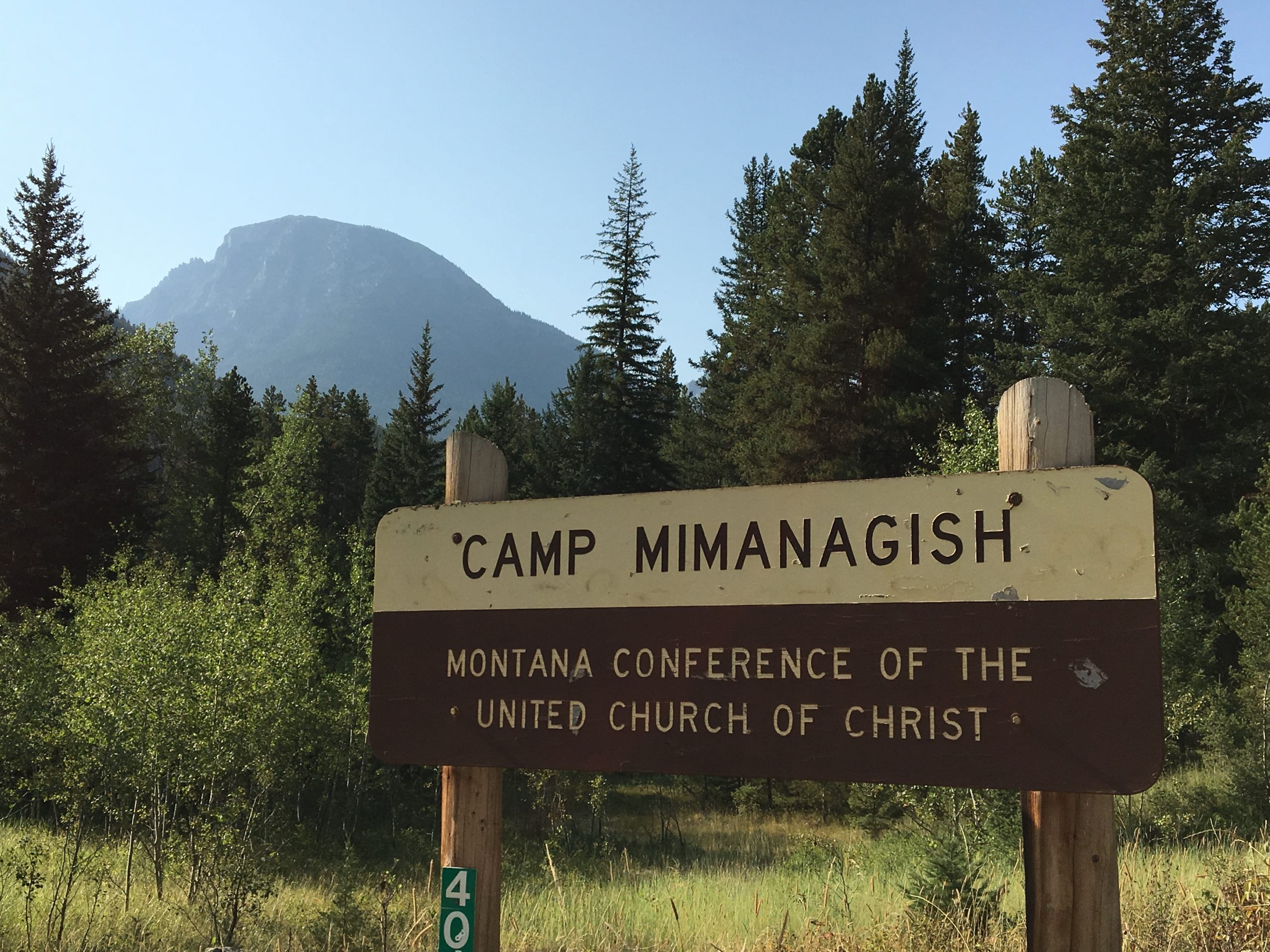 It started as an idea brainstormed by a group of 17 young people on retreat last fall, and will become reality next month, when Mimanagish Family Pride Camp welcomes LGBT + campers, their families and friends to the heart of the Absaroka-Beartooth Wilderness just 40 miles south of Big Timber, Montana.
"This camp is geared at creating an inclusive environment for a class of people that has historically been excluded," said Bobbie Zenker, Pride Camp program director. "We reject the notion that LGBT+ people could somehow be rejected by God, or, as most of them have repeatedly been told, that they are an abomination to God, that God hates them. We are keenly aware that many LGBT+ people bear deep scars because of this, and we want them to know that there is another voice. There is another story, one of acceptance, inclusion and love."
Mimanagish is a United Church of Christ camp that operates from May through October. Through the oversight of Outdoor Ministries Committee in the Montana Northern Wyoming Conference, the rustic camp and conference center, located right on the Boulder River, has been offering outdoor experiences of all sorts since 1930, on about 18 acres of U.S Forest Service Land. Pride Camp, August 12-18, is new this year.
"Mimanagish has always been a welcoming place," said John Firehammer, one of the board members of the Montana Northern Wyoming Conference Committee of Outdoor Ministries, and a former camper with deep ties to it. "In the youth camps, growing up, it never mattered which crowd you fell into back in school – everyone here was treated respectfully and considered a friend. For that reason, it seems completely natural to me that we are welcoming the Pride community."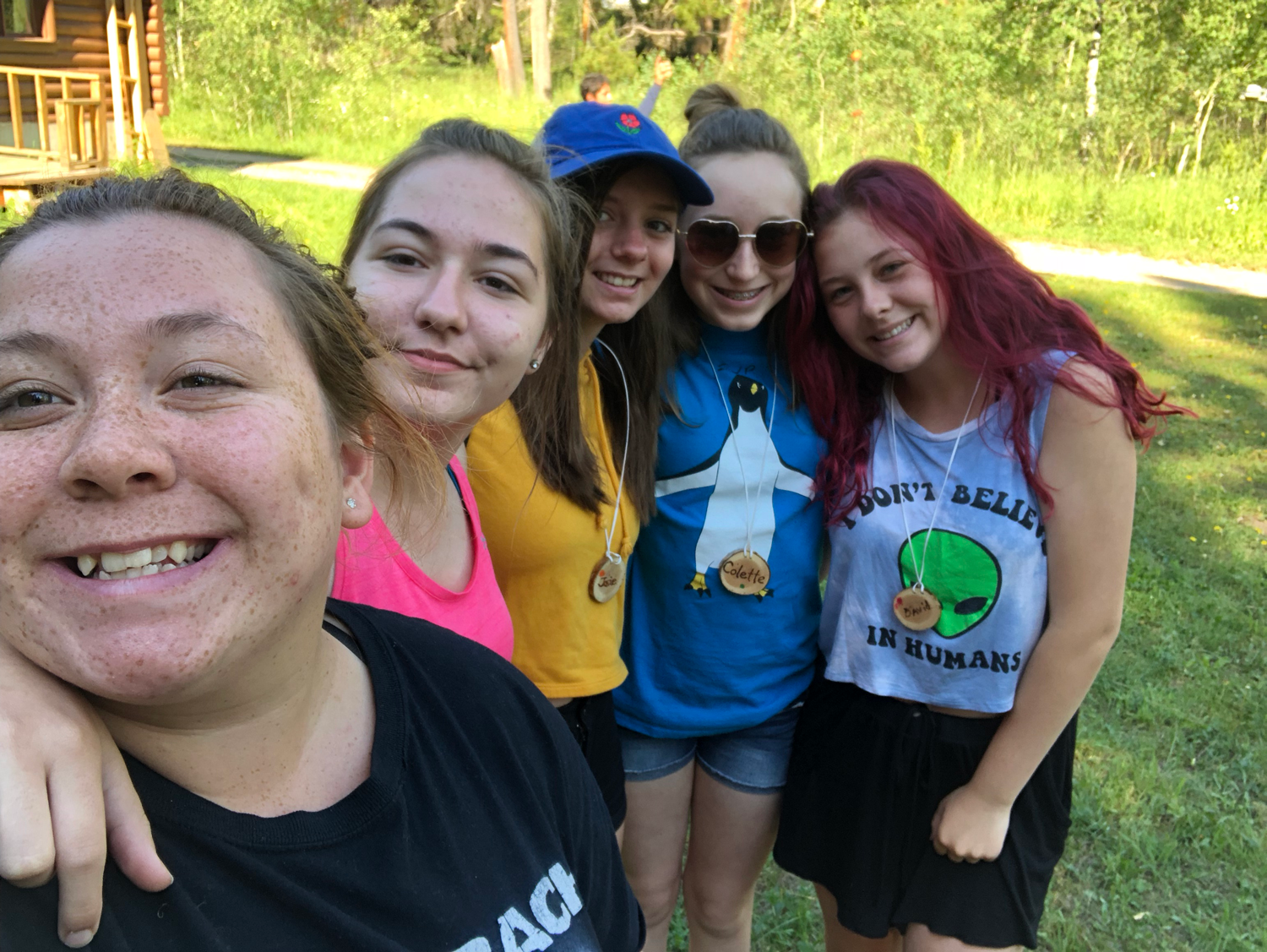 The young people came up with the idea to add a Pride Camp at Mimanagish at time the adults who run the place were working up a 20 year plan for the facility.
Five of those teenagers – Destiny Ragsdale, Alexie Bowman, Josie Firehammer, Claire Hatch, and Maddie Nesmith-Brown – took turns explaining why.
All five high school students agreed that they wanted camp to be more inclusive and welcoming to everyone, as part of the UCC.
Maddie Nesmith-Brown said, "I have a lot of friends that fall into different categories of LGBT+. Friends who have been made to feel ashamed of who they are. They mean so much to me, so it's important they have a place where they feel accepted. Where you can just be free to be yourself and there will be people who love you regardless."
"Mimanagish is a place where we build community, make friends, and have a family, and we want that for everybody," said Claire Hatch.
The girls also said they started thinking more about how the structure of the camp affects the people who come. About the need for gender fluid bathrooms and different ways of assigning housing, so it is gender neutral. They also thought it would be important to have sensitivity training at Pride Camp. To give straight allies somewhere to go where they could learn how to be more supportive.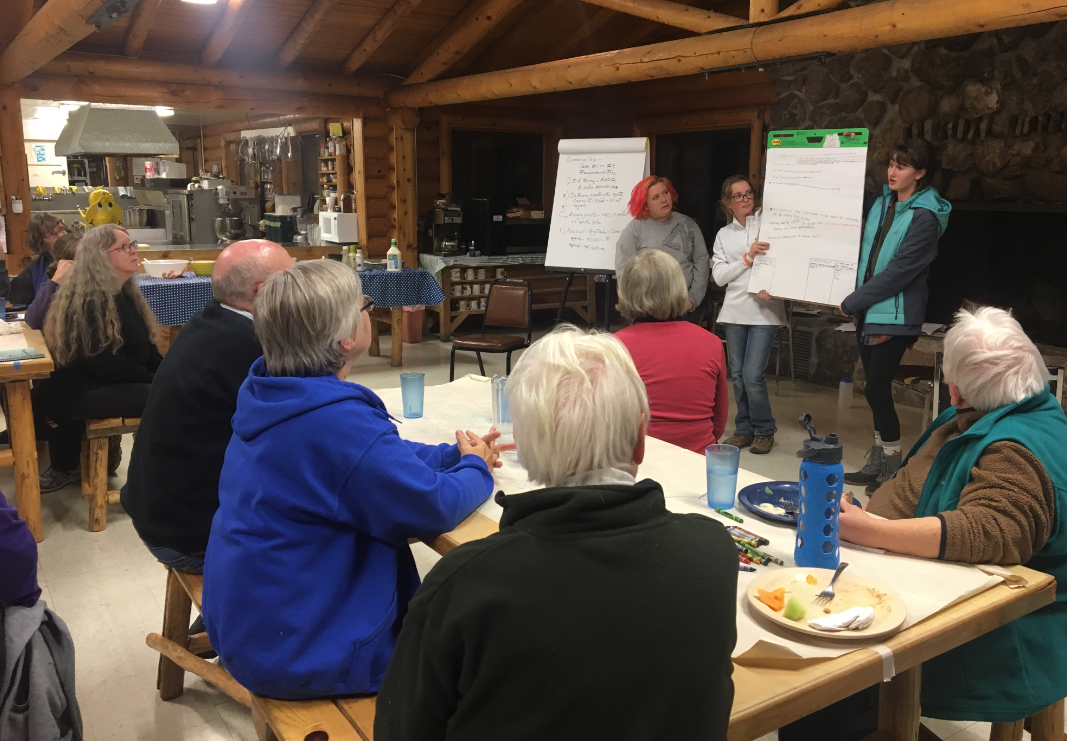 The young people presented their ideas to the people who run Mimanagish, and the adults immediately got on board.
"Once the idea was put forth, the youth spent a couple of hours fleshing out the details of how to do publicity, which cabins to use, what to say in a brochure," said Cheryl Stewart, one of the leaders of the Fall Youth Retreat. "The youth left Fall Youth Retreat knowing they had sparked something that would likely actually happen."
"I was moved by their welcoming, loving spirit and their desire to reach out to members of the LGBTQ+ community, their families and friends, and invite them to camp," John Firehammer said.
"A Program Leader and Chaplain were recruited and these adults took over," Stewart said. "However, at least one youth from that retreat signed up for Pride Camp, and the youth and the adults who love them still have pride in the fact that these 17 youth sparked the idea."
What has come together is a spiritually broad based program to assist families, children and their families, and individuals to connect with a God of their own understanding without fear of judgment or condemnation for who they are.
"I am really seeing this year as a pilot program," said Josie Caton, the Mimanagish camp director. "I am confident we will have a good group this year, and look forward to building on this experience going forward."
The theme for the week: Meet God in the Wilderness. "Finding God in creation will be a major theme of the week, and several activities have been planned to aid in this experience, some creative and some contemplative, including both music and art," said Zenker. "I don't want to give it all away now, but we are super excited, and the setting in the Absaroka-Beartooth Wilderness is perfect.
"Everyone who's visited Mimanagish is touched by a deep sense of "spirit" and many have described it, in the Celtic tradition, as a "thin place" – a sacred area near to God," John Firehammer said. "It's a beautiful spot, with plenty of opportunities for hiking, backpacking, fly-fishing, or just enjoying some peace and quiet. For kids it offers an opportunity to break free of the tyranny of screens and to enjoy the outdoors and making new friends."
As Josie Firehammer said, "Mimanagish is my happy place and I wanted that for other people too."
The deadline for registration for Mimanagish Pride Family and Youth Camp is July 29. More information on Mimanagish can be found here.
---
Related News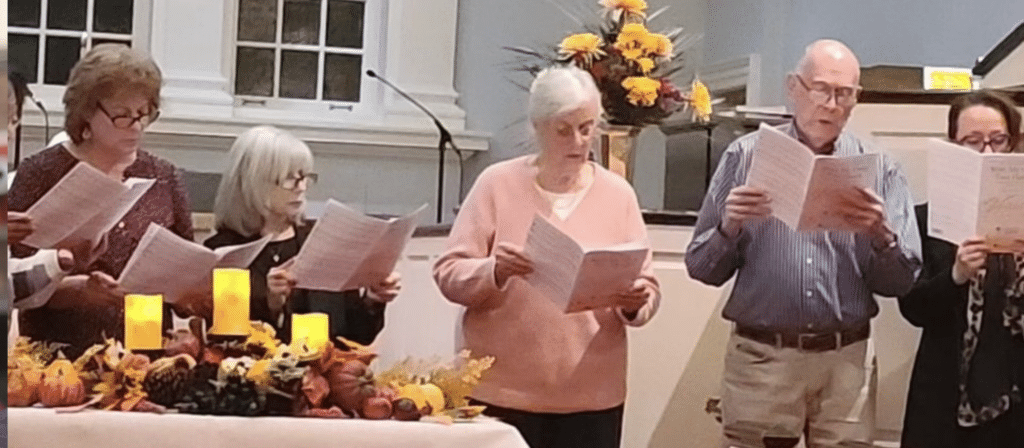 Many United Church of Christ congregations across the country participated in interfaith...
Read More