To youth at UCC West Central RYE, Faith Equals Action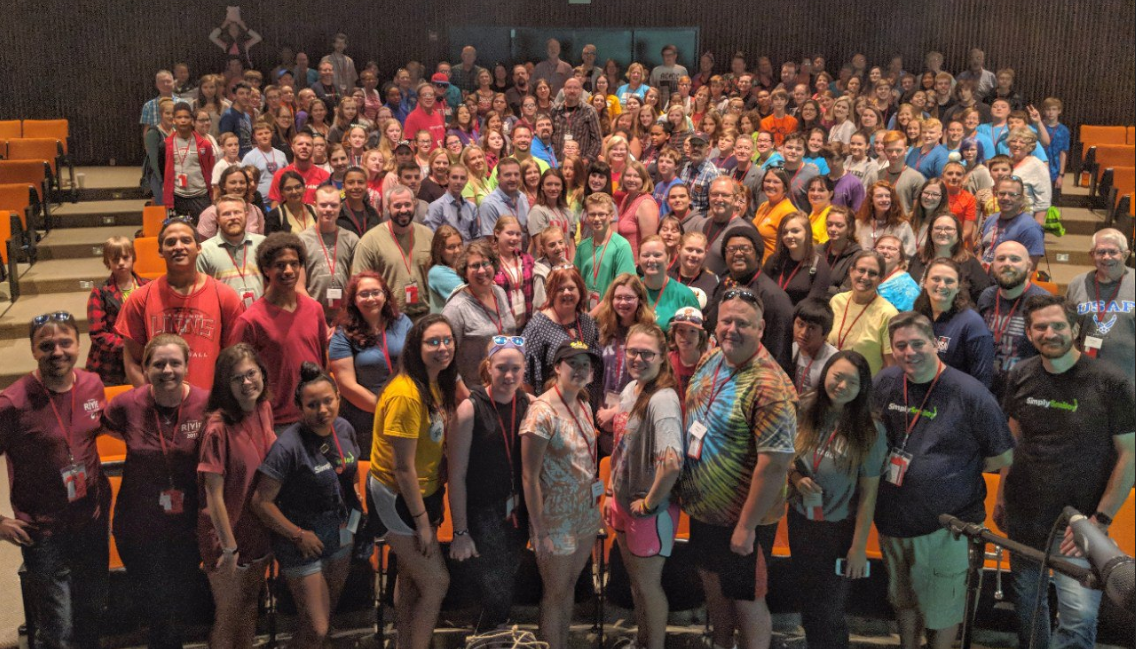 The young people who made up the United Church of Christ's West Central Regional Youth Event put their faith in action in many ways as they gathered at Grinnell College, Iowa, during the week of June 19-22.
As the Rev. Gordon Rankin, the Transitional Associate Conference Minister for the Iowa, Nebraska, and South Dakota Conferences and chair of the event, told the group at the closing worship, "The adults drew the outline of the event and you (the youth) colored it in brilliantly."
The Rev. Mary Schaller Blaufuss, team leader of the UCC Humanitarian & Development Ministries, was moved by the youth's decision to contribute to the UCC's Keep Families Together appeal, to help migrant families separated and facing hardship at the U.S. border with Mexico.
"Youth who took part of Wednesday's service project 'Walking with Refugees and Disaster Survivors' brainstormed ideas for a letter that was then drafted to introduce an offering. Members of this group presented the letter to the entire gathering of over 220 evening, "Schaller Blaufuss said. "The immediate result was an offering of $1,280. The young people are taking this back to their congregations now as well. So inspirational."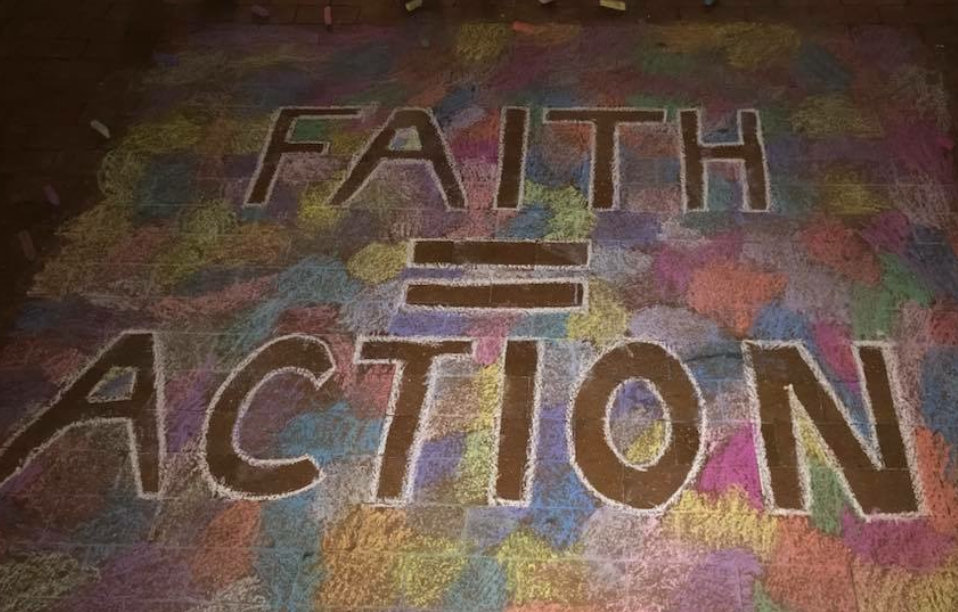 Part of their letter reads, "Even while we are singing and prayer, learning and working together, children and parents being separated at the United States border have been part of our gathering. The separation of families is wrong and it tugs at our souls. We are grateful that on Wednesday, July 20th, a presidential executive order was signed that will stop the most visible of separations. But we are sad that children previously separated have not yet been reunited with their parents. We are unhappy that policies that led to these extreme practices of separating families are still in place. We want our leaders to be accountable and to lead with love.
"In this situation, our Regional Youth Event theme "faith equals action" has meaning. We want to look to the safety of all, no matter what they are running from. We want to trade detention centers for schools and hospitals and homes. We want to pay attention to the safety of thousands of good people rather than fearing one possible bad person. And we know that 'bad' and 'good' are terms that have multiple meanings, rather than just one.
"We are proud that we in the United States are a nation of immigrants and do not want to lose that identity now. As our government leaders make decisions, we want you to put yourself in the shoes of someone fleeing for their life. We celebrate that Christian faith is an immigrant faith story. And in the journey toward a "Just World for All" we pray that families will be kept together and treated in ways that honor humanity and dignity. Tonight's offering is a way of putting this faith into action."
Jenna Brouk, a 13-year old from Friedens UCC in St. Charles, Mo., shared this reflection of her time at WCRYE.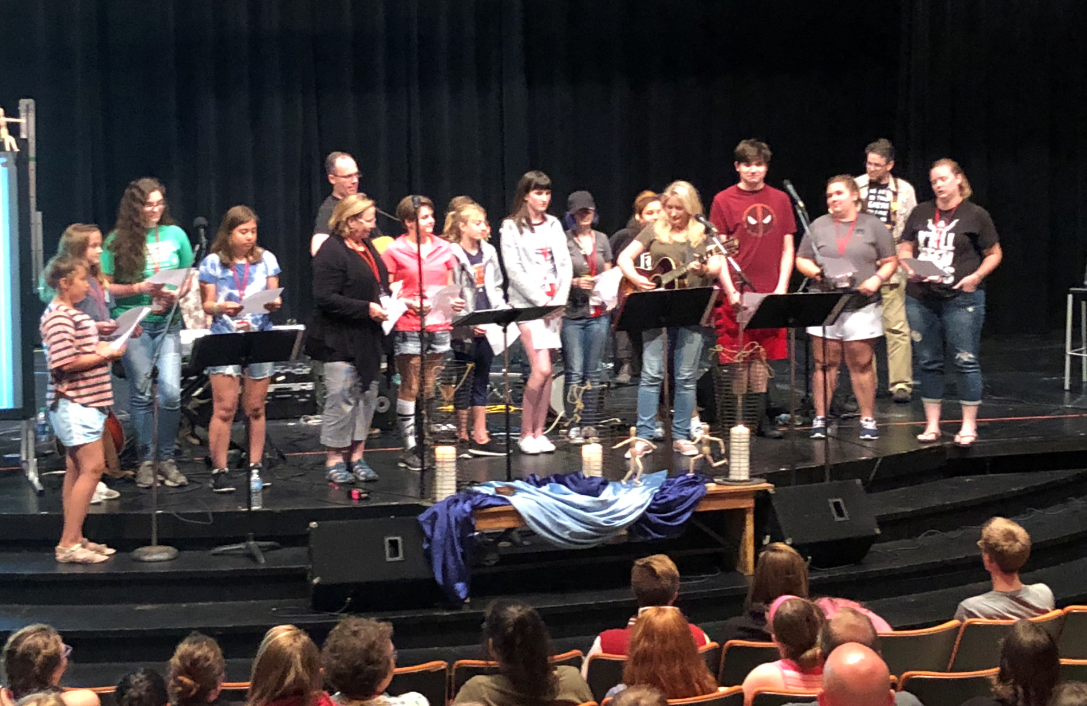 "This year, 2018, was my first, and certainly not my last, Regional Youth Event. I am from Missouri, and coming here to Iowa was an adventure.
I would start from day one, but I would exceed my word limit, so I'm starting with worship. Each day has two services: One in the morning after breakfast, and one the evening after supper. They were both held in a theater on campus. At service we danced and sang to songs of faith. We invited guest speakers into the theater and heard some inspiring stories.
After service, we disbanded from our normal church group into our "community groups." Our community groups consisted of different people from different churches. We talked further about some of the topics covered during our worship time together.
Each meal was extravagant. We were free to choose from a variety of food and drink items. At first, I sat a table with my church group, but as I started to make more friends, I would join them to share a meal.
Each afternoon we were provided with the opportunity to serve the community, or join in fun projects on campus. I had the pleasure of making art, helping to write a song that we sang at the service that evening, doing some improv, and even going to a local nursing home and visiting with elderly people.
Another blessing this week was being able to meet 10 people from Germany at this RYE. They introduced themselves, and we learned to say some words, which — I forgot most of them.
Through the whole trip, I think we learned that no matter who we are and whatever we do, we will be cared about by God, and that God's will is for us to spread that same love from person to person.
'Jesus said unto him, Thou shalt love the Lord thy God with all thy heart, and with all thy soul, and with all thy mind. This is the first and great commandment. And the second is like unto it, Thou shalt love thy neighbor as thyself. On these two commandments hang all the law and the prophets.' -Matthew 22: 37-40."
---
Related News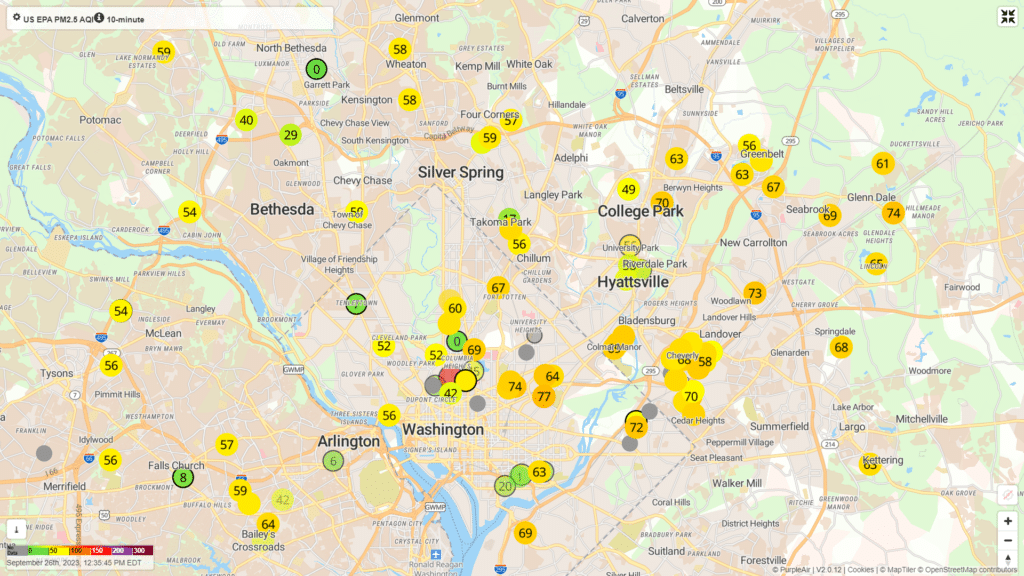 This summer, the United States experienced some of the worst days for wildfire pollution in...
Read More