Youth, young adults who register for Synod can expect daily theme-based activities July 10-17
Daily conversations about life and faith. Theme-based workshops. Creative, arts-based projects. Time to process what's going on in the main sessions of General Synod.
Those opportunities and more await youth and young adults who register for the United Church of Christ's 33rd biennial General Synod, to be held online July 11-18, 2021. Registration opens after the first of the year. Interested youth, young adults and their advisors and parents can watch this web page for details and costs.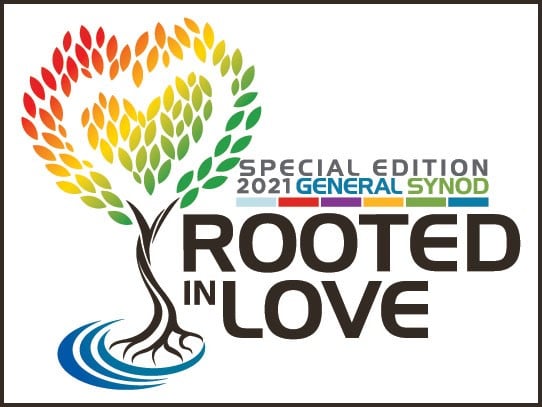 After orientation on Saturday, July 10, there will be separate daily tracks July 11 through 17 for youth (high school ages and below) and for young adults. All programs will start no earlier than 3 p.m. EDT "to allow for participation from each of the U.S. time zones," said the Rev. Trayce Potter, UCC minister of youth and young adult engagement.
Potter said participants will also be encouraged to attend online sessions of the Synod itself. Youth and young adult programming will be scheduled so that it does not conflict with business sessions, worship, keynotes and the Synod's other main activities.
Activities built around daily themes
Registered youth and young adults will have access to presentations, interactive opportunities and small-group breakouts, all connected with daily themes, Potter said.
For youth participants, those themes will be: "Rooted in God's Love," "Rooted in God's Creation," "Rooted in Creativity," "Rooted in Liberation," "Rooted in Creativity, Part 2," and "Rooted in God's Identity."
For young adult registrants, the daily themes will be "God's Love in Ourselves," "God's Love in Relationships," "God's Love in Justice," "God's Love in the Environment," "God's Love in Diversity and Differences," "God's Love in the Ordinary" and "God's Love in the Extraordinary."
Specific workshop topics and presenters are in the process of being determined, Potter said.
Small-group breakouts will encourage participants to "discuss the larger issues of life and faith with peers who are close in age, interest and geographic location," Potter said. Plus, there will be "three evening events solely for the purpose of fun and connection."
Platforms still being determined
In consultation with planners of wider Synod activities, the team working on youth programming is still deciding on which online platform or platforms the experiences will be presented.
"There will be a combination of both recorded and live programming," Potter said. "Because building connections and relationships is important, we are clear that we must have opportunities for live chats and screen-to-screen interaction. At the same time, … we will have some presentations/keynotes that are recorded in different formats."
Potter shared these additional highlights of what's being planned, with more information on each coming in early 2021:
Measures will be taken to anticipate people online who "may not have the best intentions as they participate in Synod." "We will have chaperons who are present to monitor the chat sections and interactions with youth to minimize the risk of bullying, inappropriate actions or other things that may cause harm to an individual."
Mental health services and chaplains will be available during the week of Synod.
Music will play a part. "We will be creating a Spotify playlist, similar to what we did for National Youth Event, where we ask youth and their leaders to submit songs that will ultimately be added to the full playlist."
T-shirt design contest on now
Potter said creative young people can get involved now by submitting designs for the official Synod youth T-shirt.
"We are looking for designs that embody this year's theme, 'Rooted in Love,' and/or are based around the focus scripture, Psalm 1:3a, 'They are like trees planted by streams of water, which yield their fruit in its season,'" Potter said. "The winner and their design will be featured in a spot within the youth@synod program."
Art not selected for the T-shirt might be used in other ways during Synod, she said. She invited creators to submit their designs to her by email at Pottert@ucc.org, noting that all designs must be original work. The submission deadline is midnight ET on March 15, 2021.
---
Related News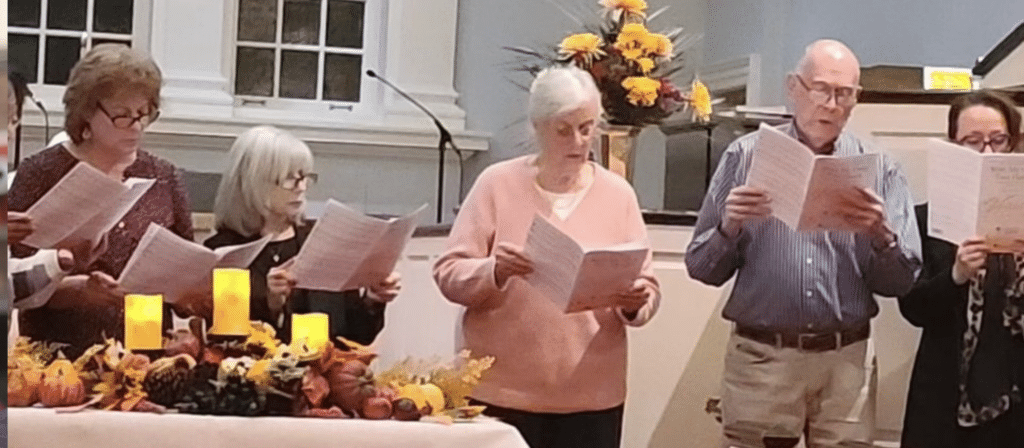 Many United Church of Christ congregations across the country participated in interfaith...
Read More