Youth @ Synod focuses on homelessness 
The youth at the United Church of Christ General Synod 34 devoted some of their scheduled activity time at the Indiana Convention Center to focus on homelessness and food insecurity.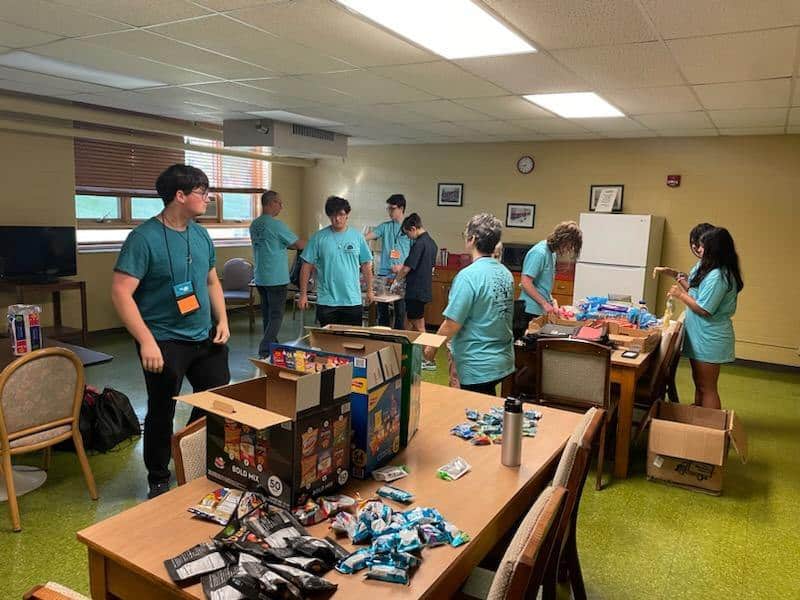 Their activities Friday, June 30 through Monday, July 1, included some simulated experiences and guided exercises that led them to reach out on their own to homeless people nearby on the streets of Indianapolis. 
With guidance from the Northeast Ohio Coalition for the Homeless (NEOCH), the young people participated in a resource mapping challenge, which is set up like a scavenger hunt.
The youth used an app to try and find, for free from various agencies, all the items on the list that you would need if you were unhoused, such as a bus pass, a bed in a shelter, identification, food, and clothing.
As they worked to build empathy for those experiencing housing insecurity, youth were reminded to be "mindful" of individual privacy by not entering buildings, taking selfies, or engaging in "poverty tourism."
SNAP simulation
Another activity in the Youth @ Synod program involved an online poverty SNAP store simulation. The participants worked virtually to purchase enough food for a family of five for a week with a limited amount of money, which usually amounts to having less than $2 to spend per person per meal per day.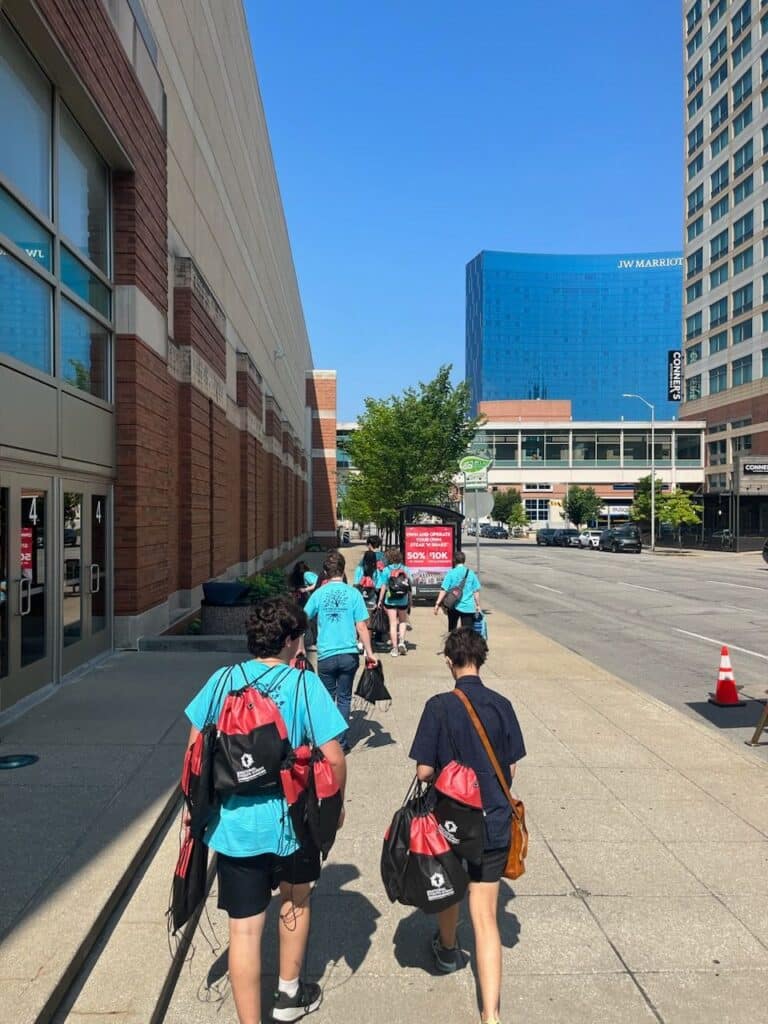 Reuben Leveridge of The Table QC in Davenport, Iowa, talked about how you "couldn't get much with the food prices at Target, but you could for Aldi's. We learned that the system could work if those in charge of the system wanted it to work."
Systemic issues
The youth also had group discussions about systemic issues that both cause and exacerbate homelessness, especially how mental health is a part of it.
Niko Knizacky of UCC Midland in Midland, Mich., said the activities left them feeling "angry and frustrated" about what they could do. That prompted the group to come up with the idea to distribute bag lunches on Saturday to homeless individuals they had seen near the convention center.
"Youth @ Synod is full of compassion and love," said Jay Wiesner, a youth volunteer from the Missouri Mid-South Conference. "They're deeply studying the difference between a charity mindset and a justice mindset in confronting the systemic issues that push people into experiencing homelessness."
Youth @ Synod is under the leadership of the Rev. Kevin Brown, Associate Conference Minister for the Minnesota Conference, and Jenn Ringgold, the youth ministries leader in the Michigan Conference. Much of the youth program was designed by the Rev. Trayce Potter, who heads youth and young adult engagement for the UCC's Faith INFO team.
Julie Darnold Atkins, a General Synod newsroom volunteer, serves the Missouri Mid-South Conference as communications specialist.
---
Content on ucc.org is copyrighted by the National Setting of the United Church of Christ and may be only shared according to the guidelines outlined here.
---
Related News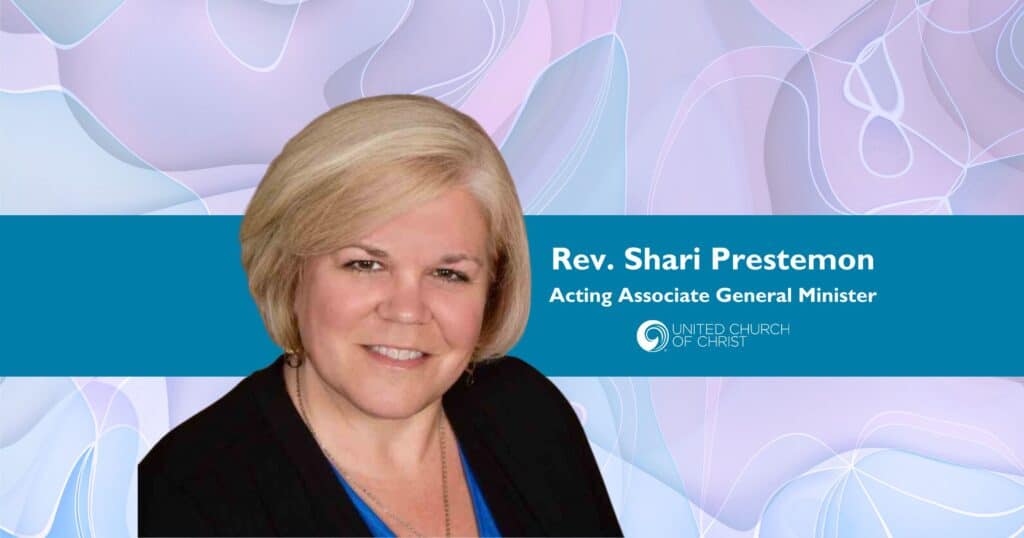 A new United Church of Christ national leader has been called. The UCC Board voted in a...
Read More