Young Adult Service Community interns advocate for Seattle's homeless population
Honah Thompson is getting a first-hand look at the problem of homelessness in the Seattle area through her role as a Young Adult Service Community intern. Serving at Plymouth Congregational United Church of Christ, she is helping coordinate the state's 2015 Housing and Homelessness Advocacy Day with the Washington Low Income Housing Alliance. The annual event will bring more than 600 advocates to the state capital on Feb. 17 to call attention to the city's growing homeless population, and the need for safe and affordable housing for all. 
"It's one of the largest advocacy days in the capital and draws a range of attendees – people who work in the education and medical fields, folks from faith communities, anyone who has experienced housing insecurity and homelessness, and people who are passionate about the issue," said Thompson. "We are working to ensure everyone in the state has the opportunity to live in an affordable home."
The day-long event will offer updates on affordable housing and homelessness legislation, workshops on how to talk to elected officials and be an effective advocate, and an address by the governor's wife. Thompson is bringing the programming together, including a rally on the state capitol steps, and has scheduled nearly 150 meetings between advocates and their state legislators. A member of First Congregational UCC in Santa Rosa, Calif., Thompson is soaking in this experience, which she says helps prepare her for graduate school to pursue a master's degree in social work.
"Exploring my own faith and where I'm going with that, but also having a structured program has been really great," she said.
Homelessness is also the focus of Hillary Coleman, a YASC intern serving at Seattle's All Pilgrims Christian Church, a joint UCC and Christian Church (Disciples of Christ) congregation. Through her work at the Seattle/King County Coalition on Homelessness, Coleman has helped with the Homeless Youth Advocacy Summit and a voter registration drive for homeless and unstably-housed individuals. She also played a major role in organizing King County's 35th annual One Night Count, a point-in-time count of the area's homeless population that took place from 2-5 a.m. on Jan. 23. More than 800 volunteers counted 3,772 individuals in cars, doorways, tents, and walking the streets of the county – a 21-percent increase from 2014.
"I hope that the numbers of people counted cause community members to stop and reflect on the fact that we cannot let this be normal," Coleman said. "I hope that the One Night Count will call many people to action, both at statewide advocacy during the legislative session, as well as local advocacy year round."
Coleman grew up attending University Congregational UCC in Seattle, where she learned to be a conscious individual with a social justice orientation. The YASC program seemed like a great opportunity to be part of a program that would foster her personal and spiritual growth, she added, as well as prepare her for a career in advocacy and policy work.
"Growing up in a very open church in the UCC made me proud of the denomination and, in a way, I think I took for granted how awesome the denomination is," Coleman said. "Learning more about the history of the UCC as part of our YASC time has taught me more about the progressive history and reaffirmed for me that this is a church that has taken similar stances throughout history that I would have taken."
For more information about Young Adult Service Communities or to get involved, visit the program's website.
---
Related News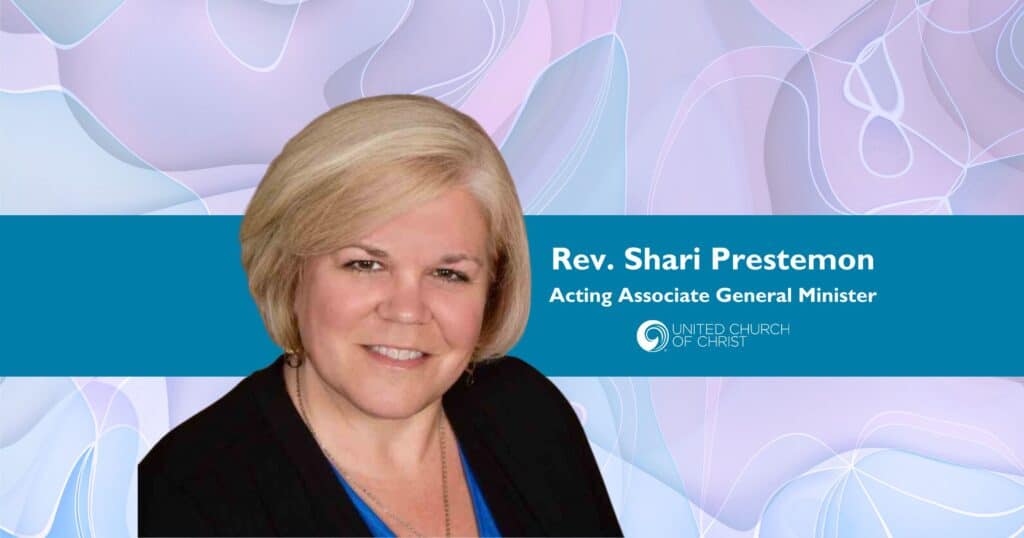 A new United Church of Christ national leader has been called. The UCC Board voted in a...
Read More