Pentecostes 19–3 de octubre de 2021

Un pueblo reverente
Orden del culto para el Decimonoveno domingo
después de Pentecostés
3 de octubre de 2021
Lecturas: Génesis 2: 18-24; Job 1:1, 2: 1-10; Salmo 8; Salmo 26; Marcos 10: 2-16 y Hebreos 1: 1-4, 2: 5-12
PRELUDIO
LLAMADO A LA ADORACIÓN
Líder: Santo, Santo, Santo, Señor Todopoderoso
Pueblo: Toda la tierra está llena de tu gloria.
ORACIÓN DE ADORACIÓN
Oh Dios eterno, al venir a tu presencia lo hacemos con espíritu reverente.
Con humildad reconocemos tu grandeza y celebramos que tu amor
nos permite disfrutar de tu cercanía.
En esta hora, recibe la adoración reverente de tus hijos e hijas.
HIMNO DE ADORACIÓN
LLAMAMIENTO A LA CONFESIÓN
Líder: Si confesamos nuestros pecados, el Señor es fiel y justo para perdonar nuestros pecados y limpiar nuestra maldad.
ORACIÓN CONFESIONAL (Al unísono)
Eterno Dios, confesamos que con frecuencia nuestras palabras y acciones
no reflejan el amor que, de todos,
es el mandamiento mayor.
Igualmente como iglesia,
en tantas ocasiones hemos sido indiferentes
a la necesidad de nuestro prójimo.
Te suplicamos que una vez más tu amor
cubra la multitud de nuestro pecado y nos perdones.
Por Jesucristo nuestro Señor te lo pedimos. Amén
PALABRAS DE SEGURIDAD
Líder: Mi pecado te declaré y no encubrí mi iniquidad. Dije: confesaré mis transgresiones al Señor y perdonó la maldad de mi pecado. (Salmo 32: 5)
CÁNTICOS DE LA COMUNIDAD (Se recomienda utilizar algunos estribillos y cánticos que reflejen nuestra cultura religiosa.)
SALUDO DE LA PAZ
ORACIÓN DE ILUMINACIÓN
Líder: Al abrir Señor las Escrituras, te suplicamos que una vez más ésta se convierta en lámpara que ilumina la oscuridad de nuestro sendero e ilumine nuestra vida entera.
LECTURAS BÍBLICAS
SERMÓN
HIMNO DE COMUNIÓN
COMUNION
LLAMAMIENTO AL OFERTORIO
Líder: Reconocemos que toda buena dádiva viene del Señor como evidencia de su amor. Entreguemos al Señor el fruto de nuestro esfuerzo, sudor y trabajo para gloria de su nombre.
OFERTORIO
HIMNO DE CLAUSURA
BENDICIÓN PASTORAL
Las oraciones del servicio han sido producidas por la Reverenda Dámaris E. Ortega, en Plainfield, NJ.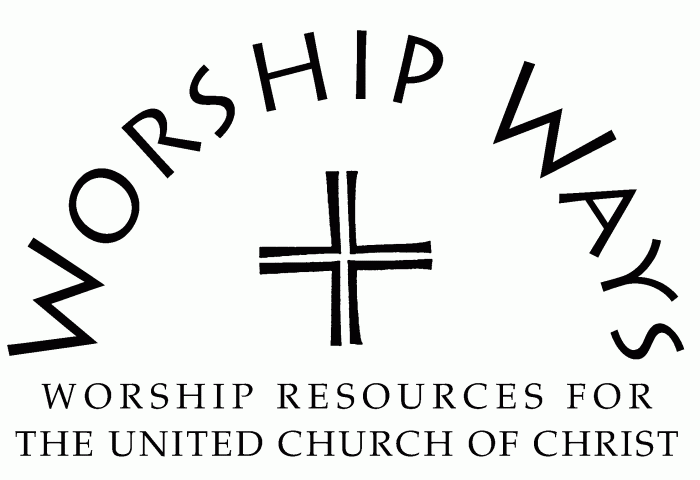 Copyright 2021, Faith INFO Ministry Team, United Church of Christ, 700 Prospect Avenue, Cleveland, OH 44115-1100. Permission granted to reproduce or adapt this material for use in services of worship or church education. All publishing rights reserved.