Pentecost 12–August 15

Wisdom Quest
Service Prayers for the 12th Sunday after Pentecost
August 15, 2021
I Kings 2:10-12; 3:3-14       Psalm 111     Ephesians 5:15-20     John 6: 51-58
CALL TO WORSHIP
Leader: Come into this household of God
that we might all listen to God's Word
and discern the wisdom that comes only from God.
People: How can we discover such wisdom?
Leader: Reverence for God is the beginning of wisdom.
When we choose to live according to God's will and plan,
God will give to each of us a wise and discerning heart.
People: God fills us with psalms and hymns and spiritual songs!
We have come praise with music from our hearts.
Leader: Jesus is here in our midst as living bread.
We want to be nourished and strengthened that we may remain with him.
Jesus is so close to us that we can taste his presence.
All: Praise the Lord! Learn of God's compassion and mercy.
Praise the Lord with our hearts! Praise the Lord!
INVITATION TO CONFESSION
As Jesus gathers us together in his presence,
let us turn now to name and confess the many ways
we so often deny or overlook that what we need
that comes only from beyond our imaginations and knowledge.
PRAYER OF CONFESSION
All Wise God, we thank you
For giving us this time to look into our words, thoughts and deeds.
We confess that we fool ourselves into believing
that we possess all of the knowledge that we need.
As we go from place to place, we try to block you out.
Even though we say we want to hear your Word and speak with you,
we fail to see that we are always in your presence.
We stray seeking other gods,
whose ways may be easy but cannot show us the ways of love and truth.
We are afraid of being fed with the living bread of Jesus.
Fill us with the Holy Spirit that we might live each day
according to your will and plan for us and for your world.
Help us to discern your wisdom
that we might live eternally with you and Christ.
WORDS OF GRACE AND MERCY
In God's wisdom and compassion ,
we receive grace that we might live anew,
unburdened by the obstacles and pride of the past.
Continue to feast on the living bread which is given to us each day.
Give thanks to God who lifts us up with the gift of forgiveness.
COMMISSIONING
Go forth into the world trusting with your hearts
the wisdom God bestows upon all who seek to follow God's will.
When called to lead, do so with humility and confidence in God.
Be in this world a sign of Jesus' presence.
Share compassion with all whom you encounter.
Live wisely in God's name,
and glorify God in all you do.
BENEDICTION
And may the grace, mercy and wisdom of God
be our support, guidance and strength
from this day forward and for ever more. Amen.
Suggestions for Themes and Sermon Titles
-Discerning Hearts Seek to Know
-Living Wisely in a World When True Wisdom is Hard to Find
-In the Presence of God, the All Wise
-Where is Wisdom to be Found?
-Wisdom and So Much More
-Bread of Heaven, Bread of Life
-Let the Living Bread Live within Us.
-Be Not Afraid to Feast on the Body and Blood of Christ
-How Can Fear of the Lord be the Beginning of Wisdom?
Wisdom Quest: Service Prayers for the 12th Sunday after Pentecost was written by the Rev. Dr. Bertrice Wood, of Cleveland, Ohio.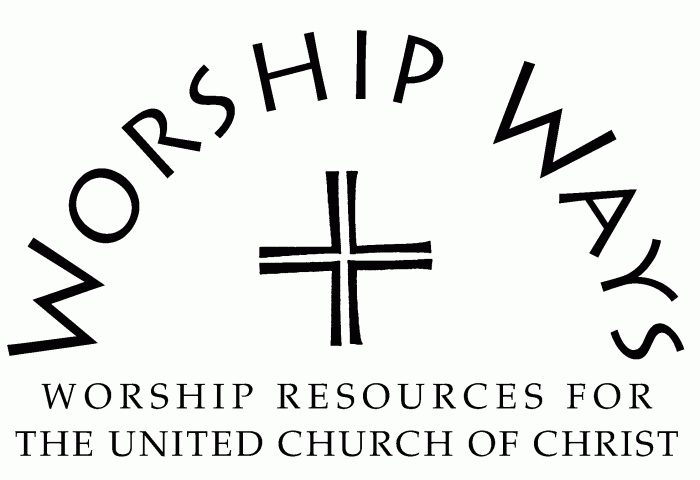 Copyright 2021, Faith INFO Ministry Team, United Church of Christ, 700 Prospect Avenue, Cleveland, OH 44115-1100. Permission granted to reproduce or adapt this material for use in services of worship or church education. All publishing rights reserved.