Epiphany 5C–February 6

Interrupted by Love
Service Prayers for the Fifth Sunday after Epiphany
February 6, 2022
Isaiah 6:1-8, (9-13) • Psalm 138 • 1 Corinthians 15:1-11 • Luke 5:1-11
CALL TO WORSHIP
Isaiah: surprised by the Holy One in the Temple–
A vision, a call, a response:
Here I am: Send me!
Paul: surprised by the Spirit at his hateful work—
An interruption, a challenge, a response:
I received from the Lord the word of grace I now proclaim!
Weary fisher folk: surprised by Jesus at their empty boats—
A sign, a promise, a response:
They left everything to follow!
Let us worship the One whose call surprises and challenges us.
PRAYER OF INVOCATION
Holy One, you are ready to meet us
wherever we are in our lives,
offering vision, interruption, hope
where we may least expect it.
Surprise us here at worship today
With some grace unexpected
that will change something in us
—large or small—
and send us into the world
inspired and impassioned to do your work.
In Jesus' name we pray, Amen.
PRAYER OF CONFESSION
You call to us through the voices of the poor and the powerless,
But we close ourselves off from their need:
Lord have mercy
You call to us through the cries of those who struggle
to change structures of oppression, but we turn away from their challenge:
Christ have mercy
You hint, you invite, you surround us with calls to love you more fully,
and follow you more faithfully, but we cling to comfort and safety:
Lord have mercy
Silence
ASSURANCE OF GOD'S LOVE
Friends, the call of God, like God's own grace, is new every day.
Let us go forward with eyes and ears and hearts open
to the work of God in our world,
and draw on the courage to create with God a Just World for All.
INVITATION TO SHARING
God, you call us to give as we have received.
You call us to respond to your grace.
Let our generosity express our gratitude for your goodness in our lives.
PRAYER OF DEDICATION
God who calls us to participate in your vision of justice for our world,
Let these offerings become our response:
all your people fed,
all your people safe,
all your people housed,
all your people educated. Amen.
BENEDICTION
Here we are, O Holy One!
Send us into your world to do your justice,
Witness to your vision of grace,
And follow you with courage into your transforming reign. Amen.
Interrupted by Love, Service Prayers for Epiphany 5 was written by the Rev. Susan A. Blain.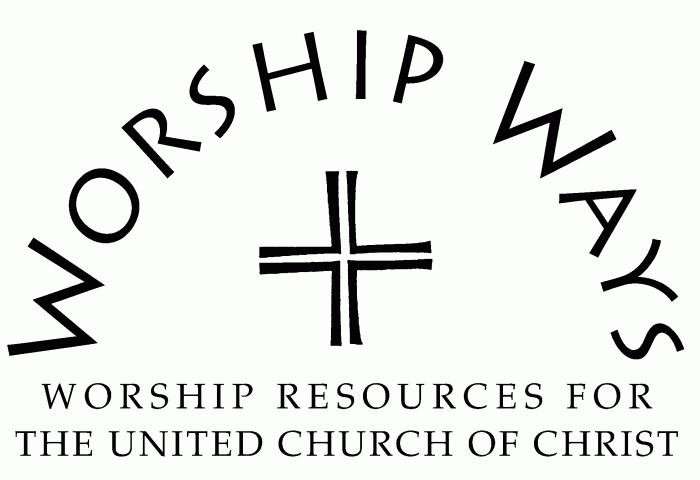 Copyright 2022 Justice and Local Church Ministries, Faith INFO Team, United Church of Christ, 700 Prospect Avenue, Cleveland, OH 44115-1100. Permission granted to reproduce or adapt this material for use in services of worship or church education. All publishing rights reserved.