Easter 4 – May 3

God-Consciousness
Service Prayers for the Fourth Sunday of Easter 
May 3, 2020
Acts 2:42-47; Psalm 23; 1 Peter 2:19-25; John 10:1-10.
Call to Worship  (after Psalm 23)
Let us pray these familiar words, 
recognizing in the Risen Christ our Good Shepherd:
Jesus, you are our shepherd.  
We shall never want.  
You make us lie down in green pastures; 
you lead us beside the still waters. 
You restore our souls. 
You guide us in the paths of righteousness for your name's sake.
Even though we may walk through the valley 
of the shadow of death,
we fear no evil, for you, Christ, comfort us.
Jesus has prepared a table for us 
in the presence of our foes; 
Jesus has anointed us with the oil of salvation; 
our cup runs over!  
Surely, goodness and mercy will follow us 
all the days of our lives,
And we will dwell in the house 
of our Holy Savior forever and ever.  Amen.   
Invocation
Incarnate God,
You are the one who comes to us in Jesus Christ.
Holy One, 
You are the one who comes to us in the Holy Spirit.
Sovereign of Earth and Heaven, 
You are the one who calls us to recognize you today and every day
As splendid Mystery.
Gather our hearts and minds this day.
Kindle our God-consciousness.
Let us worship you in awe and wonder!
       
Confession 
One: Merciful and Loving God, we ask forgiveness 
because our consciousness of you 
is dimmed by everyday desires and needs.
ALL: Raise our consciousness of you, O God.
We forget that we are a reflection of your image.  
We act as though you are a Sunday-only event.  
Increase our mindfulness of you, O God.
Help us to a greater common awareness 
of your deep mystery and infinite presence.  
Rouse our awareness of you, God.
Open our eyes from surface focus to depth perception.
Turn our heads from shallow concerns to eternal truths.  
Awaken us from faint-heartedness, O God.
Forgive us for our narrow and selfish ways.  
Save us from cheap grace with your amazing grace.  
Forgive us, O God.  We ask in Jesus' precious name.  Amen.
Words of Assurance    
Holy, Forgiving God, we are your sheep.  
You keep us awake and aware.  
You can increase our God-consciousness every day of our lives.  
Bless you and praise you for forgiving us 
when we are barely mindful enough to ask.  
Help us to enter by the door 
when we hear the voice of the Good Shepherd.  
We hear your voice of pardon. 
Through Christ's grace we are forgiven this morning, and we go in. Amen.    
Offertory Prayer
Good Shepherd of the Sheep, 
you have opened the door to new life for us 
through your dedication and your sacrifice.  
May we reflect your love for us 
by opening the doors of our hearts to you and your church 
in the act of giving our tithes and offerings.
Suggested Doxology:  You Are Holy (Sing! Prayer and Praise 82) 
[Suggestion: Use the Trinitarian terms at the end of the song, instead of the "Hallelujah" words:  Blessed Jesus; Holy Spirit; God Creator, Praise the Three — in One.] 
Offertory Dedication
Thank you, Risen Christ, 
for moving the hearts of the people to give of themselves. 
May our offerings of service and financial support 
give voice to your work for justice and peace in this world. 
May we grow more mindful of you through our giving and our living.  Amen. 
Benediction (from 1 Peter and John 10)
One:You are called for a purpose: 
for the sake of knowing and drawing close toward God
a person bears up under sorrows.
All:We are not here by chance.
One:You are choice and precious in the sight of God,
and as living stones, your lives are being built up 
into a spiritual sanctuary where the justice and mercy and peace 
of the Risen    Christ may dwell. 
All: We are not here by chance.
One: Jesus said, "My sheep hear my voice, and I know them,
and they follow me; 
and I give eternal life to them, and they will never perish; 
and no one will snatch them out of my hand.
All:Jesus, we are the sheep of your pasture.
You have chosen us.
We have chosen you.
We are not here by chance. Amen
Benediction Response:  Lord, Prepare Me to be a Sanctuary (SPP 187)
Hymn Suggestions:
Here in This Place (as Gathering Song – SPP 5); Hallelujah! (as "Gloria" – SSP 55); Center of My Joy (SSP 72); We Are All God's Chosen People (SSP 115); Grant Us Wisdom to perceive You (TNCH 510); Pues Si Vivimos (TNCH 499); Awake My Soul (TNCH 491); Savior, Like a Shepherd Lead Us (TNCH 252); Listen to Your Savior Call (TNCH 250); God is My Shepherd (TNCH 479); Blessed Assurance (TNCH 473); My Shepherd is the Living God (TNCH 247); Such Perfect Love (TNCH 248); O Grant Us Light (TNCH 469). 
God-Consciousness: Service Prayers for Easter 4 was written and arranged by the Rev. Marilyn Kennedy Levine, a United Church of Christ pastor in the Northern Plains Conference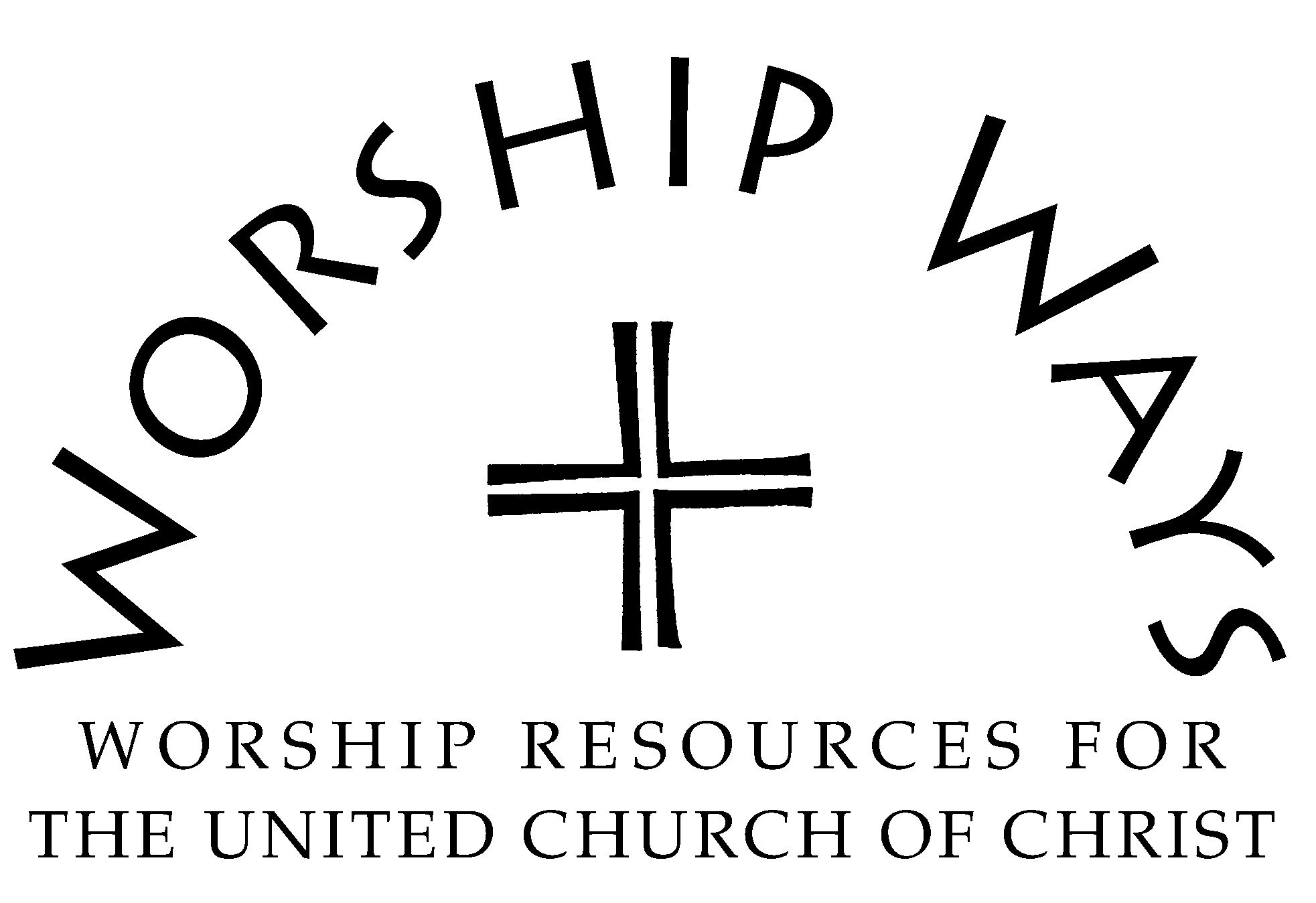 Copyright 2020 Justice and Local Church Ministries, Faith INFO Ministry Team, United Church of Christ, 700 Prospect Avenue, Cleveland, OH  44115-1100.  Permission granted to reproduce or adapt this material for use in services of worship or church education.  All publishing rights reserved.