Ascension Sunday A – May 21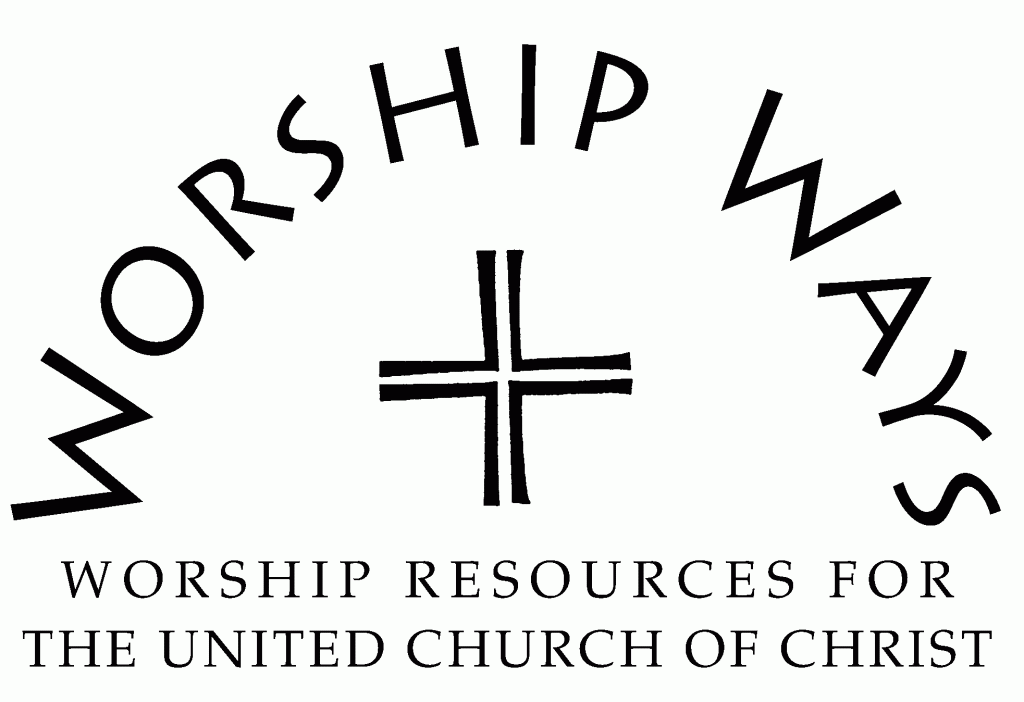 May 21, 2023 | Ascension Sunday
John 17:1-11
"As We Are One"
Brothers and Sisters, our precious Children. Today we all come together as one family, one nation, one body, unifying under the Almighty Wings, His Omnipresent, Omnipotent, and Omniscience.
Passing of the Peace/Greeting
(Preacher) (Chuukese) KINAMWEN EWE SOU-NEMENEM EPWE NONOM REMI
(English) PEACE FROM THE HOST-OF-ALL BE WITH YOU
(Congregation) (Chuukese) EPWE PWAL NONOM REOM
(English) ALSO BE WITH YOU
Call to Worship
Leader: In this season of thought-provoking and preparation, we come to renewed and refreshed.
Congregation: We come to be inspired by the stories of love and joyful
Leader: We come to listen for words of hope and renewal
Congregation: We come with open eyes, open mind, and open hearts. Blessed be our God.
Leader: Come Let us worship our God-the One who holds all things in store for us in this season of refreshening.
Scripture Reading: John 17:1-11
(English)
After Jesus had spoken these words, he looked up to heaven and said, "Father, the hour has come; glorify your Son so that the Son may glorify you,
2 since you have given him authority over all people,[a] to give eternal life to all whom you have given him.
3 And this is eternal life, that they may know you, the only true God, and Jesus Christ, whom you have sent.
4 I glorified you on earth by finishing the work that you gave me to do.
5 So now, Father, glorify me in your own presence with the glory that I had in your presence before the world existed.
6 "I have made your name known to those whom you gave me from the world. They were yours, and you gave them to me, and they have kept your word.
7 Now they know that everything you have given me is from you,
8 for the words that you gave to me I have given to them, and they have received them and know in truth that I came from you, and they have believed that you sent me.
9 I am asking on their behalf; I am not asking on behalf of the world but on behalf of those whom you gave me, because they are yours.
10 All mine are yours, and yours are mine, and I have been glorified in them.
11 And now I am no longer in the world, but they are in the world, and I am coming to you. Holy Father, protect them in your name that you have given me, so that they may be one, as we are one.
(Chuukese)
1 Mürin än Jesus apasa ekei kapas, a anetai mesan ngeni läng o a apasa, "Semei, a tori ewe otun. Kopwe alingala Noumw, pwe Noumw epwe pwal alingala en.
2 Pun ka ngeni nemenem won aramas meinisin, pwe epwe ngeni chokewe en ka ngeni manau esemüch.
3 Iwe, iei manau esemüch: Ar repwe silei en, ewe eman chök Kot mi let, repwe pwal silei Jesus Kraist, ewe ka tinato.
4 Üa fen alingok won fanüfan o awesala ewe angang ka ngeniei pwe üpwe föri.
5 Semei, iei kopwe alingaei me mwen mesom, ren ewe chök ling üa eäni lupwen üa nom reöm mwen fanüfan esamwo wor.
6 Üa pwärala itom ngeni chokewe ka ngeniei seni won fanüfan. Ir noumw kewe, nge ka fang ir ngeniei o ra aleasochisi om kewe kapas.
7 Iwe, iei ra silei pwe mettoch meinisin ka ngeniei ra feito senuk.
8 Pun üa ngeniir ekewe kapas en ka fen ngeniei o ir ra etiweer. Iwe, ra silei pwe a let pwe üa feito senuk o ir ra lükü, pwe ka tinieito.
9 Ngang üa iotek fänäsengesiir. Üsap iotek fänäsengesin chon fanüfan, nge fänäsengesin chokewe ka ngeniei, pun ir noumw.
10 Chokewe meinisin ir nei pwal noumw, nge chokewe meinisin ir noumw pwal nei, iwe, ai ling a pwäpwäla me rer.
11 Iwe, iei üpwe feila reöm. Üsap chüen nom lon ei fanüfan, nge ir ra nom lon ei fanüfan. Semei mi pin, kose mochen kopwe tümwünüür ren manamanen itom we, ewe it ka ngeniei, pwe ir repwe eu usun chök en me ngang sia eu.
Theme: "As We Are One"
Sermon: (English) "AS WE ARE ONE"
(Chuukese) "USUN CHOK KICH SIA EU"
As our Lord Jesus prayed for His disciples, he substantially emphasized Oneness, and being unifying as one. Jesus wants his disciples to have clear view as to grasp the importance and uniqueness of ONENESS. For God sent Jesus to deliver and carry out God's Ultimate Plan of Redemption, and Jesus as the God the Son, knew the very moment, the time is coming to trans-figuratively glorifying God the Holy Father. He prayed that God may enlighten the disciples exclusively and knowingly the Oneness which only be found in Jesus.
The body of Christ, as we all gathered, we are identified as One, AS WE ARE ONE. Its not about division! It is about ONENESS! It is not about diversifying personal interest, nor social extravagant brilliancy that outstrip the originality and uniqueness of ONENESS, the charitable, agape love only the body of Christ, those who kept His word heartedly and considerately indulged.
Siblings, we are to show the world as light and salt that only in Jesus, we can have ONENESS – AS WE ARE ONE! Christians, we ought to be One as WE ARE ONE for His honor and glory.
(English) May the Host of All bless you, AMEN!
(Chuukese) Amo Ewe Sou-Nemenem epwe afeiochukemi meinisin, AMEN!
Call To Confession: Psalm 51
(English) Have mercy on us, O God, according to your steadfast love, according to your abundant mercy blot out our transgressions. Wash us thoroughly from our iniquity and cleanse us from our sin! Create in us a clean heart, O God, and put a new right spirt within us. Cast us not away from your presences and take not your Holy Spirit from us. Restore to us the joy of your salvation and uphold us with a willing spirit. Amen.
(Chuukese) Ai Kot, kopwe kirokiroch ngeniei lon tong ellet, kopwe amoela ai pupungau lon om umoumoch mi lapalap. Kopwe fokun talu seniei ai foforingau o limetiei seni ai tipis. Ai Kot, kopwe fori loi eu leluk mi limoch o fangelong loi eu ngun mi fo o pos. Kosap asueila seni fan mesom, kosap pwal angei seniei Ngunum mi Pin. Kopwe aliwinisefali ngeniei ewe pwapwa mi nom rei, lupwen ka amanauaei, kopwe atufichiei pwe upwe aleasochis ngonuk.
Assurance of Pardon: Isaiah 43:25, 2 Cor 5:17, Luke 7:48
(English) I, I am He who blots out your transgressions for my own sake, and I will not remember your sins. Therefore, if anyone is in Christ, he is a new creation. The old has passed away; behold, the new has come. Jesus said, your sins are forgiven. Amen.
(Chuukese) Ngang, ngang chok ewe Kot mi amoela om pupungau fan pusin itei, nge usap chuen chechemeni om tipis kana. Iei minie are eman a nonom lon Kraist, i eman forien Kot mi fo. Ewe manauen lom a wes, nge eu manau mi fo a fis. Iei alon Jesus, om tipis kana ra musola.
Call to Offering: Song (https://youtu.be/5zlyqYWLZcI)
Benediction (Aaronic blessing)
(English) The Lord bless you and keep you, the Lord make his face to shine upon you and be gracious to you, the Lord lift up his countenance upon you and give you peace, in the name of God the Father, God the Son, and God the Holy Spirit. Amen!
(Chuukese) Ewe Samol mi Lapalap epwe tumunuk, ewe Samol mi Lapalap epwe atina won mesan o umoumoch ngonuk, ewe Samol mi Lapalap epwe
---
As We Are One: Service Prayers for Ascension Sunday was written by Rev. Tender Rickysach, Pastor Chuukese Bible Ministry at Waipahu United Church of Christ, in Waipahu, Hawaii; an active member of Hawaii Pacific Islander and Asian American Ministries UCC.
Chuuk State, comprised of 290 islands and atolls, is one of four states in the Federated States of Micronesia—the others being Kosrae, Pohnpei, and Yap. Micronesian UCC churches are scattered throughout the United States of America with its highest concentration in Hawaii.