Pentecost 7–July 11

God Inspired Joy
Service Prayers and Ideas for the Seventh Sunday after Pentecost
July 11, 2021
2 Samuel 6:1-5, 12b-19 Psalm 24 Ephesians 1:3-14 Mark 6:14-29
CALL TO WORSHIP (based on 2 Samuel and Psalm 24)
Leader: Come, let us come into the House of the Holy One with song and dance.
People: We have come to worship our God,
the Creator of heaven and earth, seas and rivers,
and all that dwells within.
Leader: The Lord of the Dance beckons us
to join in this time of celebration and joy…
People: That we might know that we are gathered in God's holy place.
Leader: We join the psalmist with songs of the glory of the God of Hosts.
People: We seek to know God's faithfulness and wisdom.
All: Let us enter God's rhythm of life
and follow in the ways of the Word.
God will bring us home where dancing and joy will never end!
CALL TO CONFESSION
This is a moment given by God to confess our sins
against each other, all that God has created, and God.
Let us take this moment to account
for the ways in which we have not embodied
what it means to be created in the image of God.
PRAYER OF CONFESSION
Holy God, we confess that too often we have not been open
to the rhythms of life you offer to us.
We let ourselves be put off your pace
and allow ourselves to wander off into our own songs.
Too often the melodies of the world confuse us.
We have led ourselves and others to paths
that are not according to your loving pace and direction.
Help us pay attention with all of our senses.
Make our dancing faithful;
help us take the risks that are part of letting you lead.
Pull us back into your rhythms.
Clean our hearts, purify our hands and steady our feet
that we might know and share your blessings.
ASSURANCE OF PARDON
The God of Hosts assures us that if we trust God's Word, we will be led back to the songs that God would have us sing. God is eager to show us the path home. Accept the offer of the new song we have been given through Jesus the Christ.
INVITATION TO OFFERING*
When David danced rejoicing before the Arc of the Covenant, his joy was not complete until he had made an offering of thanks, and distributed gifts of food and drink to all who were in need Perhaps the most joyful and challenging of all the commandments is to generosity and mutual care: to love one another as God loves us. Let us gather our gifts together and offer them to God in gratitude, heartfelt commitment, and praise.
BLESSING OVER THE GIFTS
Beloved Jesus, you surprise us by naming us your friends. Your dance of faithfulness and life, open before us a way of unexpected justice, mutuality and joy. Take these gifts and bless them and let them serve your people at home and throughout the world, all of us, your cherished friends.
BENEDICTION
Go forth into the world in faithfulness. Join all those who have danced with the Lord throughout the generations. Take the song and rhythm of God's Word into the world and invite others to celebrate the joy with you. AMEN
* Some churches may want to vary their practice of collecting the offering by sending ushers into the congregation. Instead, you may suggest a dance of justice and generosity by inviting the congregation to leave their seats and move in time to joyful music down the aisles toward the ushers, who will collect their tithes and offerings.
God Inspired Joy: Service Prayers for Pentecost Seven was written by the Rev. Dr. Bertrice Wood of Cleveland OH.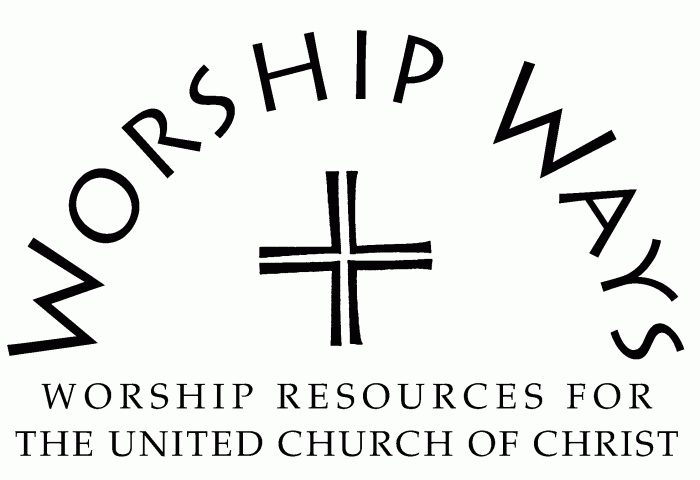 Copyright 2021, Faith INFO Ministry Team, United Church of Christ, 700 Prospect Avenue, Cleveland, OH 44115-1100. Permission granted to reproduce or adapt this material for use in services of worship or church education. All publishing rights reserved.