Working virtually, intern interviews Vermont clergy, paints picture of pandemic ministry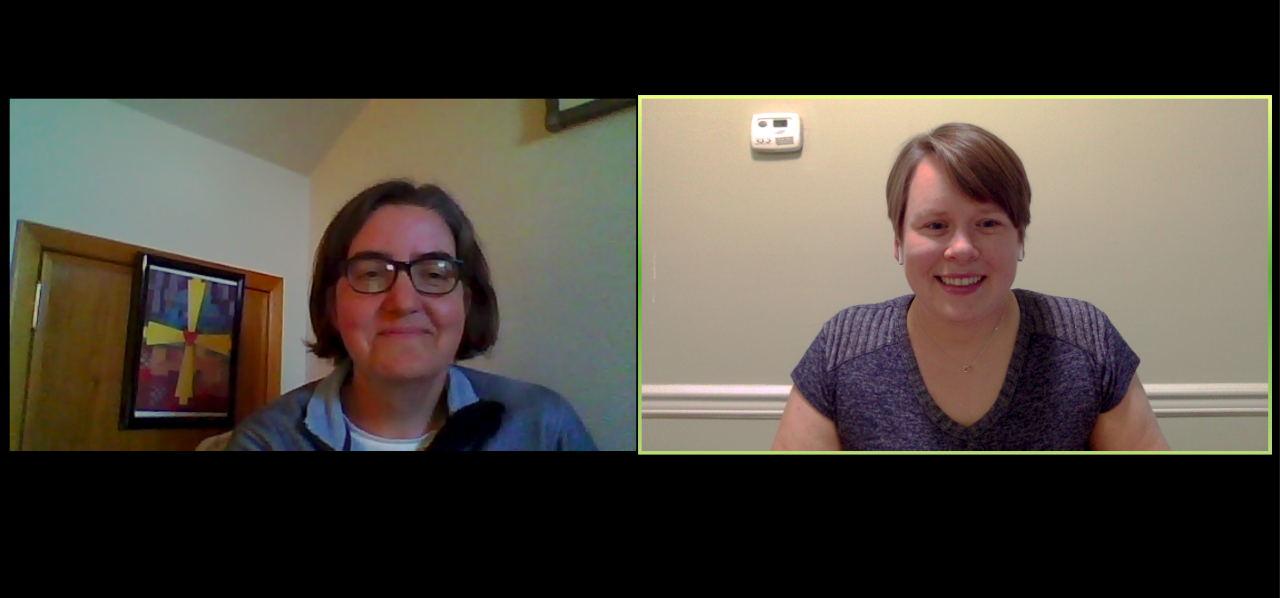 A pastoral intern of the Vermont Conference United Church of Christ learned a lot about clergy response to the coronavirus pandemic this summer. Pastor Laura Kisthardt, whose planned summer residency was turned upside down by COVID-19, hopes what she discovered proves useful to Conferences and congregations around the country, especially those involved in rural ministry.
"There is no handbook on how to do ministry and there is certainly no handbook on how to do ministry in a pandemic," Kisthardt said. "The clergy and lay leaders I interviewed always surprised me with the creative solutions they came up with."
The first creative solution – finding a way that Kisthardt, a recent Yale M.Div. graduate, could participate pastorally without moving to Vermont. She and a team overseeing her experience – composed of ministers in the Conference's Northeast Association – came up with a research project as a way she could interact with local clergy while working remotely from her home in Aurora, Ohio. (Read her report)
"By the time the pandemic began in earnest, Laura had already committed to the summer and we wanted to do everything we could to work with her in some capacity," said the Rev. Alyssa May, pastor of Orleans Federated Church. The Vermont team working with Kisthardt included May and her "close friends," the Rev. Elisa Lucozzi, formerly of United Community Church, St. Johnsbury, now at Guilford Community Church, and the Rev. Ed Sunday-Winters, at Greensboro UCC. "We had been sharing often the challenges and the creativity that have come from this difficult time," May said – and that informed them in helping Kisthardt devise the remote project.
Over four weeks in July, Kisthardt interviewed 23 individuals representing congregations across Vermont. Most were settled clergy in a congregational setting, with additional discussions involving a transitional minister, a retired clergy person, two members in discernment, and a few lay leaders. From her conversations, Kisthardt created a report on how faith leaders were dealing with worship, stewardship, pastoral care, clergy burnout, feeding ministries and additional insights.
Rural ministry with cards, flowers
Many of the findings, she said, were both surprising and creative. Worship via e-mail or Zoom, pastoral care through letters and phone calls, prayer services on the phone or online and community check-ins with cards and flowers.
"I was amazed at how resilient communities are, supporting each other in various ways when they could not physically gather together," Kisthardt noted. "The challenge of conducting online worship in places where there is not internet access is a problem many rural areas face in our country."
With 130 churches in the Vermont Conference, the vast majority (over 100) would be described as rural. Burlington is the only city of any size in the state.
"The Northeast Kingdom of Vermont is a very rural area and has historically been marked by both a strong sense of independence and a fair amount of isolation," May said, noting that it makes up the "lion's share" of the Vermont Conference Northeast Association – which covers a large amount of geography with a relatively small number of people. 
'Virtual ministry can be very powerful'
"Laura did an outstanding job of reaching out to our clergy virtually, and this research project is an outstanding snapshot of the Vermont Conference during this pandemic," said the Rev. Paul Sangree, associate Conference minister. "I think the information she points to is helpful for UCC churches around the country. She showed all of us that virtual ministry can be very powerful and effective in our world today.
"It is very helpful to know that many of our churches are doing reasonably well in the area of stewardship, but they are missing the opportunity to do their community fundraisers," he continued. "Many churches have vibrant online ministries, but others struggle with poor internet and lack of technical expertise. Some of our clergy are energized during this challenging time, but some of them are struggling and feeling overwhelmed."
Clergy burnout, pastoral care and discussions around self care were areas of the report that Kisthardt found enlightening. While the faith leaders reported feeling challenged, they also found solace in knowing that there were others that felt the same way.
"We hope churches and clergy have a sense of accomplishment at all that HAS been able to happen in the midst of this global pandemic," May said. She recalled one minister saying, "If there was a class in seminary about how to pastor in a pandemic, then I missed that day."  "There is comfort," May said, "in knowing you are not alone in facing these challenges – that we have one another to lean on; we have the Conference to lean on, that we have Jesus, Emmanuel 'God-with-us' walking at our side as each congregation and each minister make their way through this time. 
"It is also validating to have in print just how much work has gone into these last five months," May continued. "Most pastors I know have never worked harder at trying to maintain a sense of connection, both emotionally and spiritually, with and among their congregations, while also balancing the intense communal grief of this time, the national call for racial justice and equity and an economic crisis of enormous proportions."
Pastor as 'teacher, theologian, social worker, CEO'
Kisthardt spent a lot of time interacting with ministers via Zoom video conferencing, working closely with the Northeast Association clergy, even though she never met any of them in person. She has now started her new call as an associate pastor at First Congregational Church of Southington in Connecticut. Kisthardt said as she begins what she hopes is a long career in ministry, she feels "incredibly enriched" from her deep dive into church life, already learning there are many ways to serve.
"Some ministers I interviewed love calling their congregants on the phone and found joy in providing pastoral care in that way. Other ministers were surprised by how connected they felt via email to their congregation. I saw identities of pastor, teacher, theologian, social worker, CEO, and more in those that I interviewed."
"In terms of how the Conference is using this report, it is very helpful for us as we seek to provide guidance to churches around reopening their sanctuaries for worship," Sangree said. "The report made us more aware of the wide variety of decisions different churches in the Conference have made around this. In addition, the report reminds us of the importance of connection for our clergy. We as a Conference have been doing a Tuesday-morning clergy check-in since March, and we have thought about when that might come to an end. Laura's report helped us understand how important that time is for many of our clergy, and so we plan to continue it as long as there is interest."
"This was a really inspiring project on a number of levels," May said. "The pivot to virtual and to a new focus for the project being one source of inspiration. Laura is the other — her gifts and skills for ministry shone through in her work. We were lucky to have her for the summer!"
Access a full copy of the report, as well as a summary of the findings, here.
Above photo: Rev. Alyssa May and Pastor Laura via Zoom
---
Related News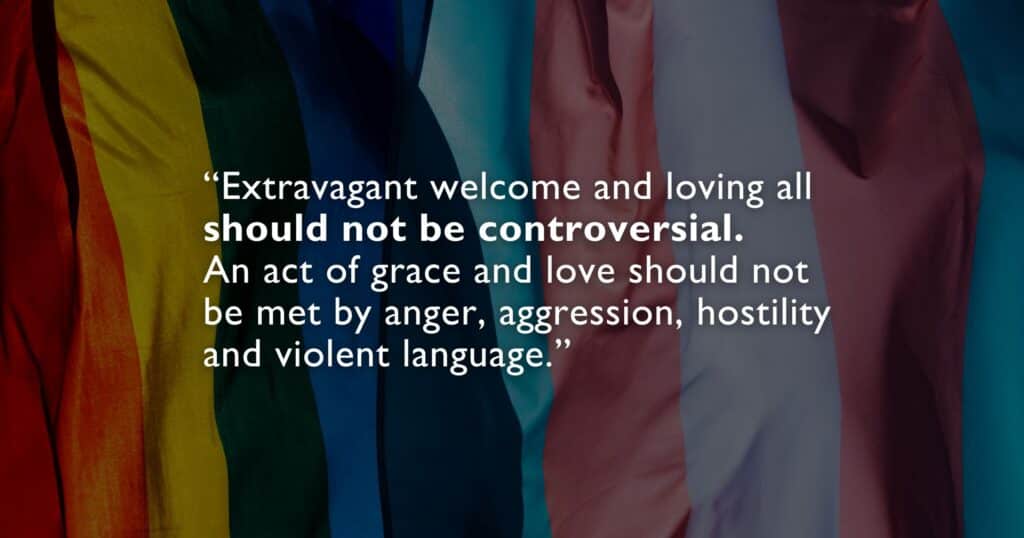 The United Church of Christ National Officers and the Conference Minister of the South Central...
Read More