Working for Human Rights in Colombia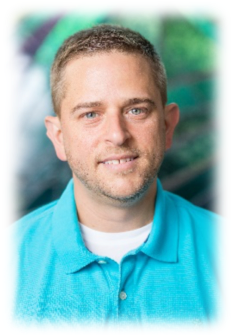 It has been my honor to serve the United Church of Christ (as well as the Disciples of Christ) through Global Ministries in Colombia, as a human rights worker, for the past twelve years. I am not sure there could have been a more meaningful or interesting country in which to work for human rights over this time period.
Colombia has been living through an internal armed conflict for the past fifty years. The violence related to Colombia's war was on the rise in the early 2000s when our partners in Colombia became concerned about a huge increase in U.S. military aid that they feared would add more fuel to the fire. As they sought to connect with us in the U.S. to stop this "aid", they decided to document, as best they could, the impact of this war on the Protestant church in Colombia. 
I joined this documentation program after going to Colombia with Global Ministries in 2007. Today, twelve years later, this human rights documentation program has recorded over 10,000 human rights violations. Most of this work carried out by just a few dozen faithful volunteers from Protestant churches across Colombia. The impact of this work has been felt in numerous ways in Colombia.
From 2012-2106 the Colombian government and the FARC guerrilla group negotiated the terms of a peace accord. This historic agreement ended part of the war (there is still fighting going on between other groups) and implementation began in 2017. In the lead-up to the signing of the peace accord, our partners aided Colombia's reconciliation by facilitating meetings where the remains of some of Colombia's disappeared where returned to their family members. I joined with other partners in facilitating workshops on conflict transformation and restorative justice with demobilizing FARC guerrilla combatants and civilian victims of the war. Today, the human rights documentation project is working with the Colombian Truth Commission to ensure the voices of the survivors of the violations documented are finally heard.
I recently moved from Colombia to Mexico to join the efforts of Mayan communities in Yucatan also fighting for their human rights. From the outside this may look like a big shift, but what I will be doing in Yucatan through the Nojolo'on Community Peace Center, will be a continuation of my work supporting local human rights work. I learned in Colombia that although human rights seek to be universal, they must be rooted in local contexts.
On December 10 we celebrate Human Rights Day, honoring the 71st anniversary of the signing of the Universal Declaration of Human Rights. Eleanor Roosevelt, a central figure in developing the declaration, stated, "where, after all, do universal human rights begin? In small places, close to home – so close and so small that they cannot be seen on any maps of the world. […] Such are the places where every man, woman, and child seeks equal justice, equal opportunity, equal dignity without discrimination. Unless these rights have meaning there, they have little meaning anywhere. Without concerted citizen action to uphold them close to home, we shall look in vain for progress in the larger world."
Let us stand up together, in the U.S., in Colombia, in Mexico and around the world, to claim and defend our human rights. We all have the right to justice, to freedom, to equality, to peace and to a world free from violent conflict. If we act together, each from our particular context, we can move this cause forward.
Michael Joseph is the Global Ministries Mission Co-Worker in Colombia. In 2020 he will transition to working at the Nojolo'on Peace Center in Mexico as a Global Ministries Global Associate. 
---
Related News
One hundred and twenty-five years ago, the United States was in the throes of a most vibrant...
Read More