With movie, 'Till,' JTM initiative urging churches to 'face the past to change the present'
Truth telling is "the business of us all."
Those, the words of Mamie Till-Mobley after the brutal murder of her 14-year-old son Emmett Till.
In August 1955, she sent her child from Chicago to Mississippi to spend a vacation with his cousins and his battered body returned home to her in a box. Emmett was taken from his family, beaten and shot by two white men who were acquitted of the crime.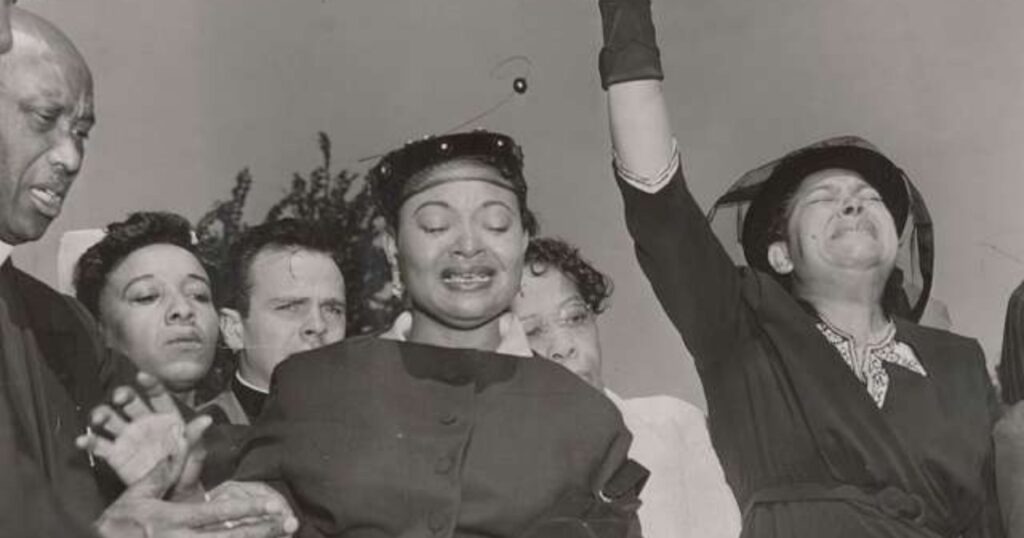 "The lynching of my son has shown me that what happens to any of us anywhere in the world had better be the business of us all."

Mamie Till-Mobley
The true story of Emmett Louis Till's horrific murder and his mother's relentless pursuit of justice for her son can now be seen on the big screen. "Till," a movie released across the country on Friday, Oct. 28, shares the story through Till-Mobley's eyes.
UCC viewing encouraged
The United Church of Christ's Join the Movement toward Racial Justice initiative is encouraging churches and congregants to "continue the sacred work of Mamie Till-Mobley" by "leaning into this story in new ways."
Through an invitation on the Join the Movement website, churches are urged to engage with the movie and continue the conversation. They are being offered access to an educational resource, a historical and faith-based study guide curated by the Samuel DeWitt Proctor Conference in Chicago, which represents a cross section of progressive African American faith leaders and their congregations in the U.S., and the Center for Reparatory Justice, Transformation and Remediation, housed at McCormick Theological Seminary.
"Their hope is that this educational resource will ignite a faithful communal vision and inspire actions of change," the JTM website invitation reads.
'Invitation into our truth'
"As I watched the story of the 1955 lynching in Mississippi of Emmett Till, my eyes filled with tears as I reflected upon the story of this 14-year-old male child filled with joy and wonder, and the stories of 17-year-old Trayvon Martin in Florida, 12-year-old Tamir Rice in Cleveland, 18-year-old Michael Brown in Ferguson, and so many more too numerous to name, all killed with no accountability for their deaths," said the Rev. Traci Blackmon, UCC associate general minister.
"It only took the all-white male jury 67 minutes to acquit Emmett's murderers, but it took 67 years from his death for this nation to gain the courage to sign into law the Emmett Till Anti-Lynching Act making lynching a federal hate crime," she said. "There have been more than 200 attempts to pass anti-lynching legislation, dating back to the presidency of William McKinley. A nation ignorant or impervious to its past condemns its own future.
"I pray that our church will courageously confront our shared history so authentic healing can begin. 'Till' is an invitation into our truth and we offer this study guide as a trustworthy companion in conversation."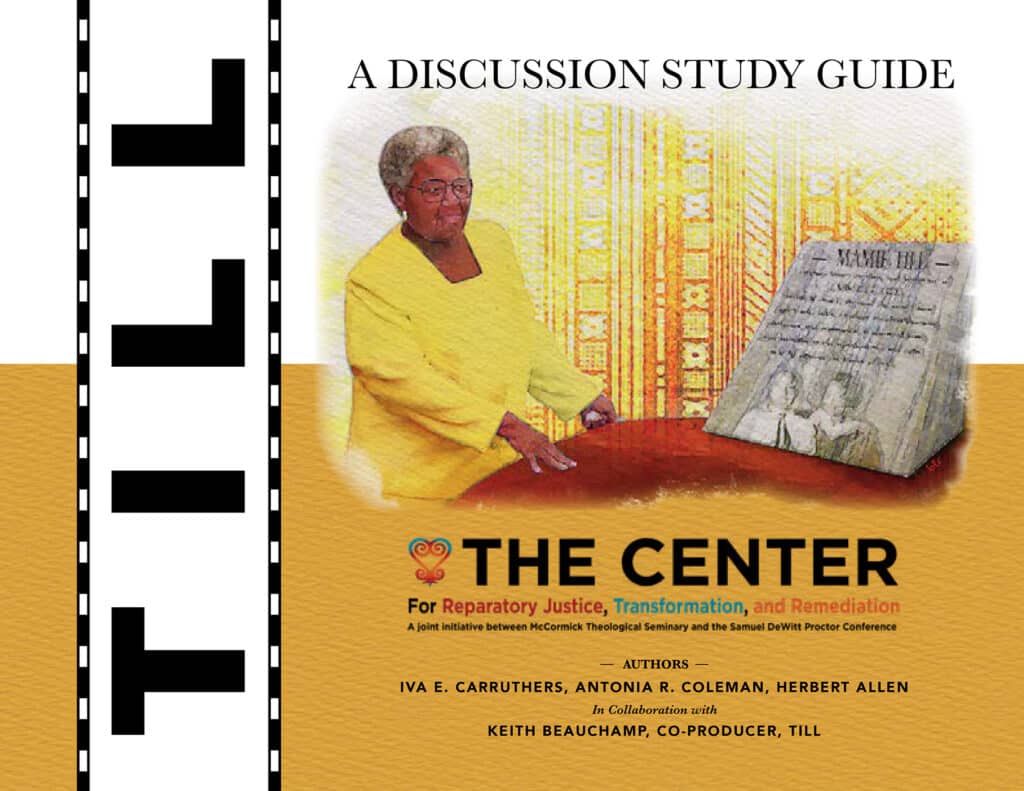 'Let us each step up'
The Join the Movement initiative has purchased licenses for 600 downloads to give as many communities as possible access to the "Till" discussion guide. In addition, this JTM page offers additional resources, so churches can plan their own study events.
"There was pain in this movie, but Emmett and Mamie's love was bigger than their pain," said Joshua DuBois, CEO of Values Partnerships, the country's largest Black-owned social impact agency. "There was hatred in this movie — but hate did not define their story. This was a movie about courage, about love, about strategy and organizing, and about how this beautiful boy was worth fighting for."
"Then and now, honest engagement and storytelling of the Emmett Till murder and the courage of his mother, Mamie Till, is a testimonial call to the soul of a nation," said the Rev. Iva Carruthers, general secretary of the Samuel Dewitt Procter Conference. "With eyes to see, ears to hear and the heart to act, the church can guide and convict this nation to live into its claims of justice for all. Let us each step up to the call."
Churches can register for the study guide here. Please be judicious in downloading, so that as many communities as possible can access this resource.
---
Content on ucc.org is copyrighted by the National Setting of the United Church of Christ and may be only shared according to the guidelines outlined here.
---
Related News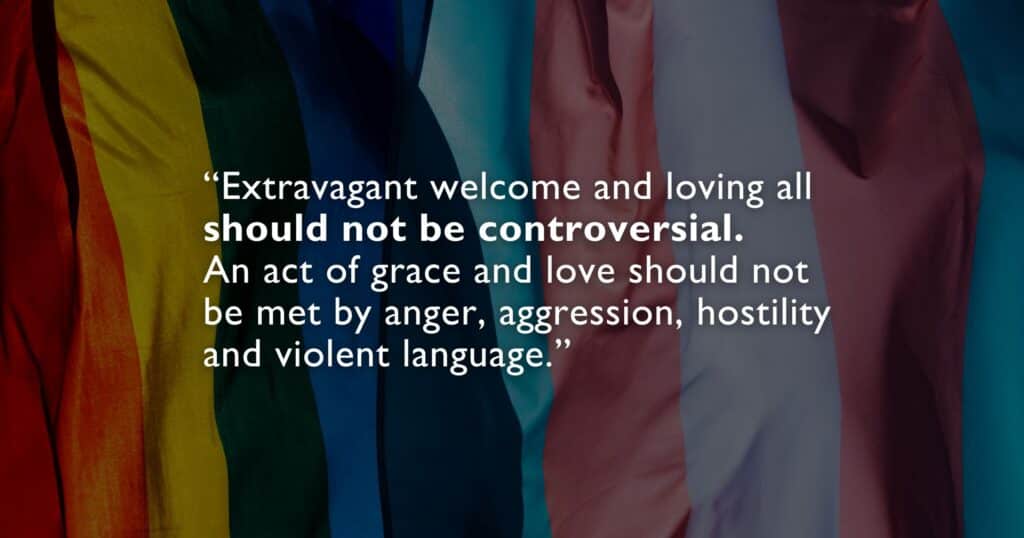 The United Church of Christ National Officers and the Conference Minister of the South Central...
Read More