With Access Sunday near, members of 'A2A' church say checklist is important first step
Start with a checklist. Then keep going. Because no step toward making a church accessible is too small.
That's the advice from the people at Claremont (Calif.) United Church of Christ, an "A2A" congregation. Short for "Accessible to All," that label means a church has been deliberate about breaking down barriers to its building and services.
Testimonials from the Claremont church are featured in a video by UCC Disabilities Ministries. It's now available at the UCC YouTube channel. And that video, in turn, was part of an Aug. 18 webinar, "Accessible to All Churches and Disabilities Justice," also available on YouTube. Both suggest how churches can overcome physical and attitudinal barriers that prevent full access for people with disabilities.
Nationally, the UCC's accessibility work dates back to the 1970s, including a series of General Synod resolutions starting in 1985.
An annual Access Sunday — this year it's Oct. 9 — marks the start of Disabilities Awareness Week in the UCC.
'Just fantastic'
So far, just 18 UCC congregations have completed the A2A process and earned the designation. In interviews captured in the video, Claremont members and ministers talked about why the process was worth it to them.
"There are so many things that impair people from coming to a place if they don't feel like they can manage it," said Claremont member Marcia Ellison.
Another member, Alice Marie Perreault, gave one example. She spoke with her son, Julius Steubing, also a member, seated by her side in a wheelchair. They go to Claremont UCC in part because of what they don't have to think about there. "I can't help it now," Perreault said. "Everywhere I go, I look at, is the sidewalk flat? How many stairs are there?"
Wheelchair barriers are minimal at Claremont UCC — and not only that, the congregation keeps working to be more and more accessible, she said. That includes a project to make it easy for people to get into the church building from either end of its large campus. "And it's just fantastic," she said. "I love it."
'Squeaky wheel' syndrome
Claremont Co-Pastor Jen Strickland said it matters when a church takes the initiative to become accessible "and doesn't wait for people to come to us in order to start making changes."
"In talking to a lot of people who have different needs, I think they feel like they're always having to be the squeaky wheel, they're always having to be the ones to raise issues," she said. "And that feels like they're complaining, when in fact they're really just asking for the same basic comforts that everyone else gets to experience when we come together in a community worship space."
She encouraged congregations to take that pressure off people with disabilities. "Saying … 'we're going to take the first step, we're going to take the initiative,' I think speaks volumes to our intention of becoming a welcoming, inclusive church."
Help from a plumber
When a church lets its surrounding community know about its vision, good things can happen, says Claremont Co-Pastor Jacob Buchholz. "Here's one example," he said. "We purchased some accessible water fountains. But it wasn't in our budget this year to install the water fountains, which we realized was going to cost a lot of money.
"And so we just began talking with people in the community about what we wanted to accomplish. And, finally, a contractor who knew about our church and knew about our vision offered a plumber from his business to come install the water fountains for free. And that was such a gift to our church community.
"I know for a lot of churches, financial resources are often a limitation," Buchholz said. "But I would just encourage churches to think about what are small steps you can take that really don't cost a lot of money."
Do the checklist first
National UCC Board member Rachel Chapman, who leads the Southern California Nevada Conference Accessibility Team, gave examples of low-cost initial steps: large-print bulletins, proper lighting, microphone use, and, for churches that use video, screens "accessible for those with low vision."
But she offered a caution.
Before doing any of that, she said, it's important to consult the Church Building and Program Accessibility Audit found at the UCCDM website. "Go through the checklist and the audit to look at your campus, to look at your programs, to look at your sanctuary and your worship services, and decide what it is you can do that costs little or no money."
Strickland said that assessment was the key to making Claremont UCC an A2A church: "It's only because we stopped and took that time to raise our own awareness that we became more open and understanding to what we need to change."
---
Content on ucc.org is copyrighted by the National Setting of the United Church of Christ and may be only shared according to the guidelines outlined here.
---
Related News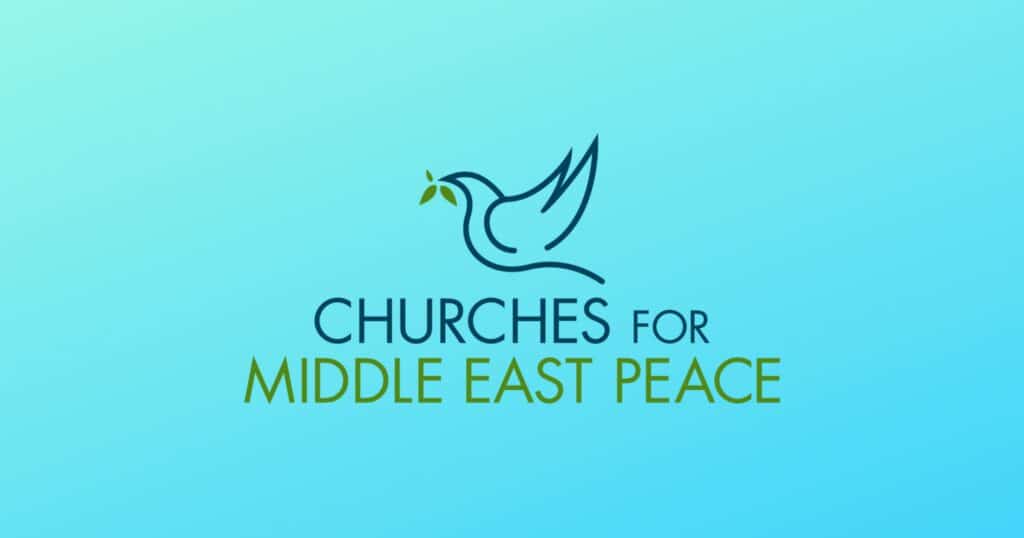 The following statement was issued Dec. 2 by Churches for Middle East Peace (CMEP), of which...
Read More