Wisconsin church responds to LGBT discrimination with messages of love
When her close friend received a second homophobic note left anonymously on his car windshield, the Rev. Laura McLeod used preaching power to respond to the acts of hate with an outpouring of love. Members of her church, Delavan United Church of Christ Congregational in Delavan, Wis., overshadowed the hurtful words by writing nearly 40 "love notes," delivered to McLeod's friend Paul Dombrowski in one joyful bundle.
"When I heard about the second hate note left on Paul's windshield, I knew that I had to respond," said McLeod. "That Sunday, I told our congregation about it and invited them to respond to hate with love."
Dombrowski is an openly-gay elementary school teacher, and has been one of McLeod's best friends since high school. He received the first hate note on his car in September 2013, and the second last week, which were clearly written by the same person. He says he received both messages at a time when he was beginning to tire of 'fighting the LGBT fight,' and while he tried to not let the notes affect him in a negative way, the most recent was more hurtful to him than the first one.
"The content of the notes didn't really bother me. What bothered me was that someone had enough hate inside them and felt they had the right to put them on my car – twice," said Dombrowski. "The second note that happened last week hit me a little harder for some reason. Perhaps it was the time of year, or the fact that they did it again."
McLeod shared the incidents in her sermon the following Sunday and invited her congregation to trump the negative notes with words of support and encouragement, which were to be mailed to Dombrowski at his home in Illinois. "You are loved just as you are," said one note. "Know you are loved, and not just by your local supporters," read another. "You are a wonderful person and God loves you," still another of the notes said. The letters – written on pink paper similar to what the hate notes were written on – offered Dombrowski thoughts of hope and acceptance, and were delivered to him on a day when he was feeling particularly low about the incidents, he said.
"This was an outpouring of love from people I really didn't know – it was truly amazing," Dombrowski said. "These notes were from people who 'walked the walk and talked the talk.' They went out of their way to say what happened was wrong and unacceptable. There aren't many people who would take the time to do that."
UCC Congregational became Open and Affirming in May 2014. Dombrowski and his husband, Joe, served on a panel to help the church with the ONA process, and McLeod officiated the couple's civil union in 2011 and their wedding in June 2014 – the day after same-sex marriage became legal in Illinois. Dombrowski has been a vocal advocate for LGBT rights and marriage equality in other ways as well. He and his husband were advocates for same-sex marriage in Illinois, he worked to get the play "The Laramie Project," about the murder of gay student Matthew Shepard, produced at his local high school, and he wrote an op-ed about his hate note experience for "The Windy City Times," an LGBT newspaper in Chicago.
For McLeod, the effort of both Dombrowski and her congregation in the fight for equality is what being church is all about.
"I'm extremely proud of my dear friend Paul and of my congregation who did the right thing in standing against hate," said McLeod. "We are just a little church in small-town Wisconsin, but they are brave, bold people of Christ."
---
Related News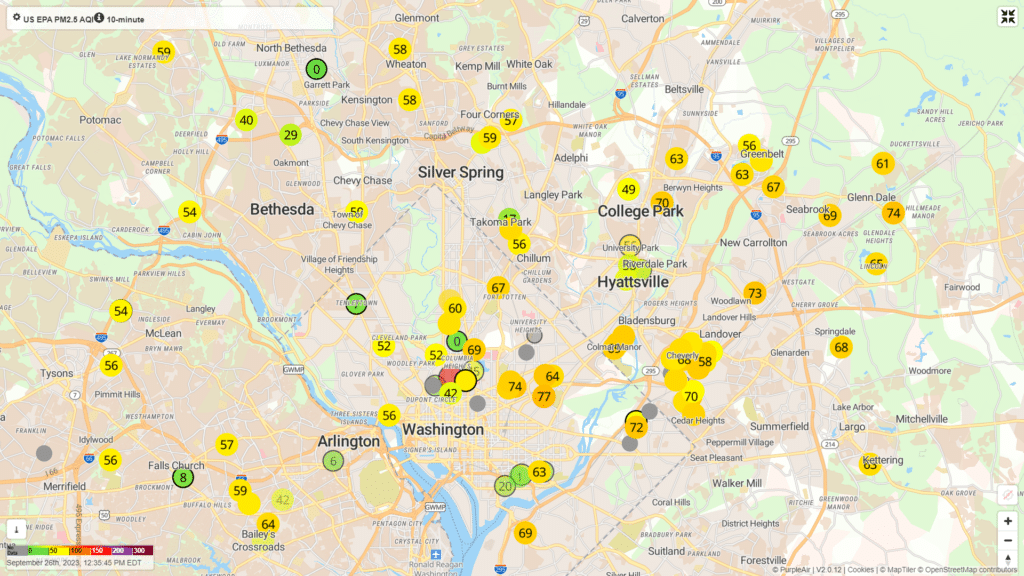 This summer, the United States experienced some of the worst days for wildfire pollution in...
Read More