Wisconsin church increases interest in sacred stories with 'Picture the Bible'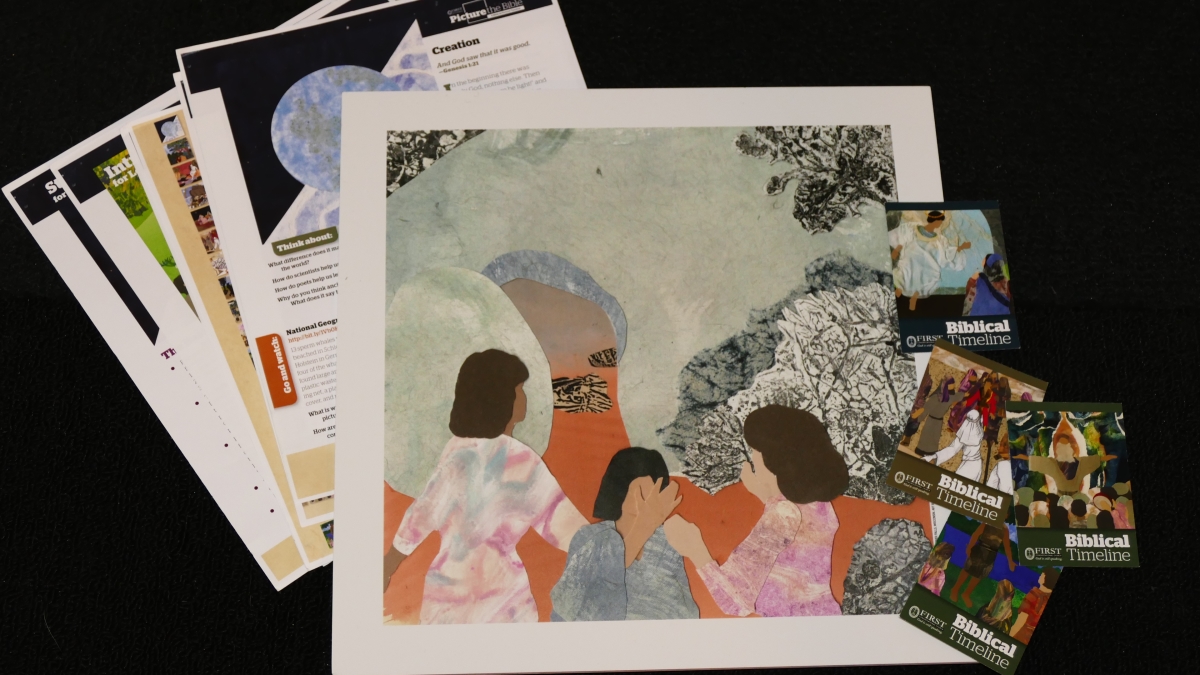 A United Church of Christ congregation in Wisconsin has created a resource that helps bring the Bible to life. The 36 original pieces of art, images that represent and follow the biblical text, are used by First Congregational Church in River Falls, Wisc., to increase interest and interpretation of the Bible stories. It's called Picture the Bible.
"We use it in worship, in adult bible study, in women's bible study, for confirmation and in everything we do with kids," said the Rev. Stacy Johnson Myers, the church's minister of Christian Education. "Children can see it and touch it. It has brought vitality to our congregation in ways that are just astonishing."
The interesting approach to Bible study, using illustrations that explain the progression of the Sacred narrative, was first created by Johnson Myers to help children. In Sunday school, for example, children often learn from a lectionary-based curriculum, but Picture the Bible allows participants to understand the timeline of the stories.
Johnson Myers devised the first draft of the resource with her own collages. The idea worked so well that First Congregational Church commissioned a local artist to produce them. Two pastors and members of the Christian education committee initially decided on 32 scenes in 2008 — images the deemed most important to best tell the overarching biblical story from Creation to Pentecost. Over time, the congregation has added four additional pieces of art and is in the process of commissioning five more images to fill out the timeline.
"We created this because we wanted something like this, but we couldn't find anything like it," Johnson Myers said. "Sometimes you just have to do it yourself."
First Congregational also produced a narrative lectionary book that goes along with the Picture the Bible images in use for the last several years. There are also single page study sheets and cards that students can use. Johnson Myers believes the simple art is engaging enough to be easily remembered, and has helped increase biblical literacy tremendously in her church community.
"Once learners are familiar with the individual narrative they learn to ask difficult, persistent questions about the stories the art represents," she said. "We intentionally engage our children and adults in conversations that are at the intersection of their lives and the Bible stories. The Picture the Bible approach to Bible study deliberately connects the biblical stories and their themes to daily life. Learners are not told what to think about the stories or what the stories 'mean.' Instead conversations encourage and guide learners as they explore the texts and imagine what the texts say to their lives."
"When people hear a local congregation created this, they are surprised," Johnson Myers continued. "But this is something out of a UCC church that can be used for parish education. When I meet with people and share the curriculum they leave absolutely inspired. It's a prime example of a resource our churches can benefit from."
The concept has caught on. First Congregational started fielding calls almost immediately from churches across the country and in Canada interested in the resource. Right now Johnson Myers said there are 65 congregations or individuals working with Picture the Bible.
Hope United Church of Christ in Cochrane, Wisc., uses the art, books, and student engagement pages. "The pictures are always on display in the Gathering Place (our downstairs fellowship hall), and they are beautiful, versatile, and the children often point out pictures they have studied to their parents during our Gathering Time after worship," said the Rev. Colleen Kwang, church pastor. "The children are very engaged and responsive during the lessons and the teachers love that there are a variety of sensory activities listed to choose from that can be tailored to our various age groups. Everyone enjoys that the scriptures are applied to current events and issues that they learn about in school."
"This is a ministry for us," Johnson Myers said. "We want to be able to share something that makes people better biblical scholars and better biblical interpreters. We have eight complete sets of art throughout our building, in classrooms and the Fellowship Hall. This means the art and the Bible stories they represent are a constant presence as we learn together, pray together, work together and make decisions together."
"Picture the Bible is a unique and extraordinary teaching and learning gift for all ages, said the Rev. Dave Ostendorf, pastor of First Congregational Church, River Falls. "It's artistry is compelling, its format simple, yet bold. We celebrate sharing it widely!"
More information on Picture the Bible can be found here on the First Congregational Church website.
---
Related News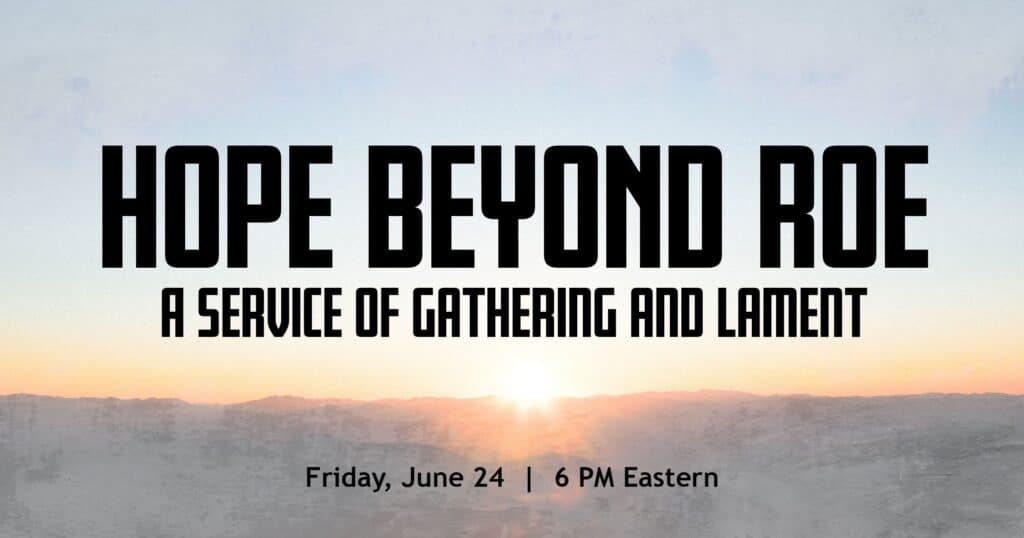 United Church of Christ people worshiped online "in disbelief, sorrow and resolve" June...
Read More